Welcome To The Future: I Just Bought Chicken Nuggets With My Dang iPhone
What it's like to use Apple Pay out in the world.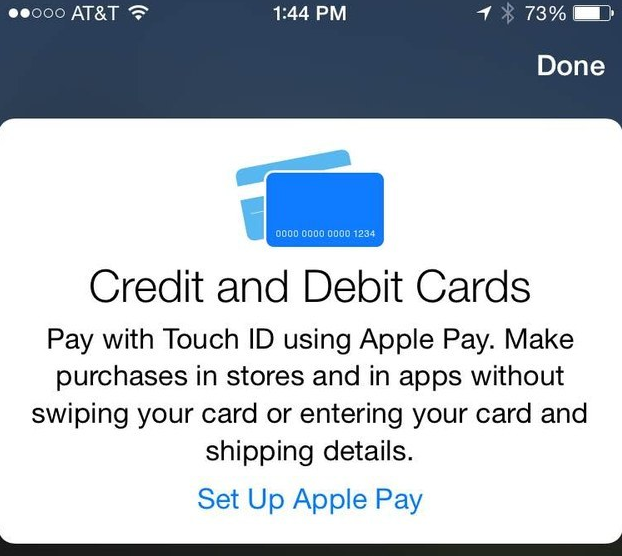 Throw out your wallets. Cut up your credit cards. Burn all your paper currency. Your wallet-less future begins NOW.
Today, Apple finally rolled out Apple Pay, the company's NFC-powered (NFC is a type of short-range wireless communication) one-touch payment system. They've got a bunch of banks and retailers signed up and you could argue it's one of the biggest things Apple has rolled out in years. The idea is simple: Apple, with its money, power, and partnerships, might actually be able to create a digital payments system that could eliminate the pernicious scourge of obtaining one's wallet with one's free hand and reaching into it to grasp, pull, and swipe a credit card. Loose change? FOR THE PLEBS. Does it look like 1847 to you?
If you're one of the lucky ones with a brand new NFC-enabled iPhone 6 or 6 Plus and a credit card, starting today you can walk up to the register with your desired goods, look the cashier deep in the eye, and slam your phone down on the register and when they stare at you, you need only whisper, "LEGAL. TENDER. BUCK-O."
As interested internet humans, FWD decided to take Apple Pay for a spin and, first thing's first, you'll need to download iOS 8.1, which only takes a couple of minutes.
After that, head to your Passbook app and you'll see the following prompt to enter in credit card information.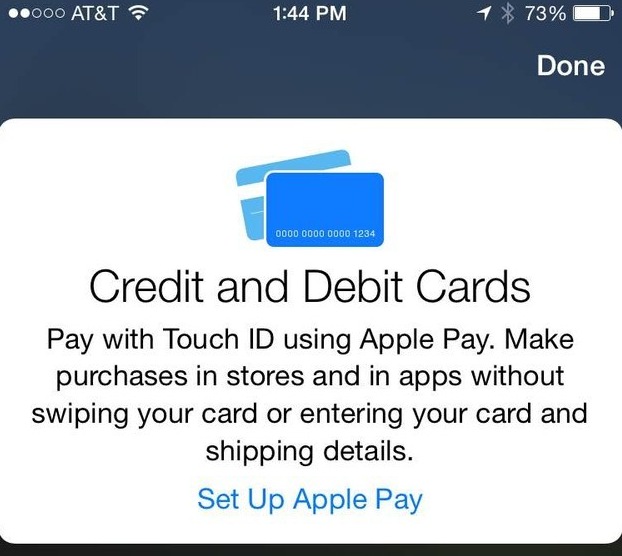 Next, you'll be able to scan your card with your camera, which will inevitably leave result in a hilarious misspelling of your last name: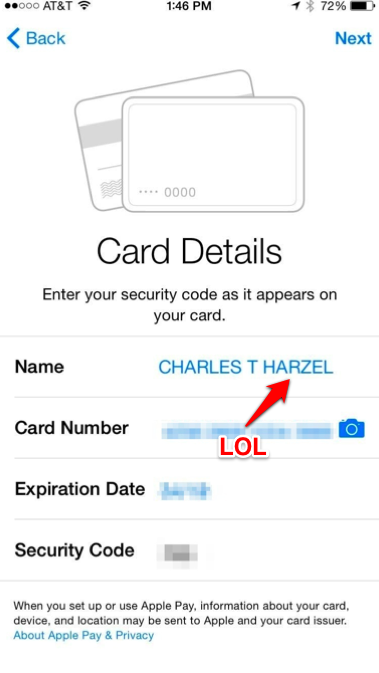 After that, you'll get a prompt to call an (800) number, to activate your card. The nice gentleman I spoke with told me in a rather harried tone that "everybody is calling at once and it's kind of intense."
Finally, with your card activated, you get to go out into the world and prepare to slam that sleek new $400 smartphone face-down against some cash registers like a good American.
Our first two attempts to stimulate the economy with our cellular devices were roundly thwarted at Home Depot and Duane Reade drug store. Both Flatiron stores were largely unaware of Apple Pay and said they didn't have it yet. Our cashier at Duane Reade pointed us in the direction of some nice red apples, though.
Weary and disenchanted, we found sanctuary under familiar golden arches. Our McDonald's cashier, one of Apple Pay's participating partners, assured us that we could use our shiny hand computer to procure any number of reasonably priced burger and nugget treats.
"Yep, you can use your phone to buy those nuggets," our friendly cashier told us.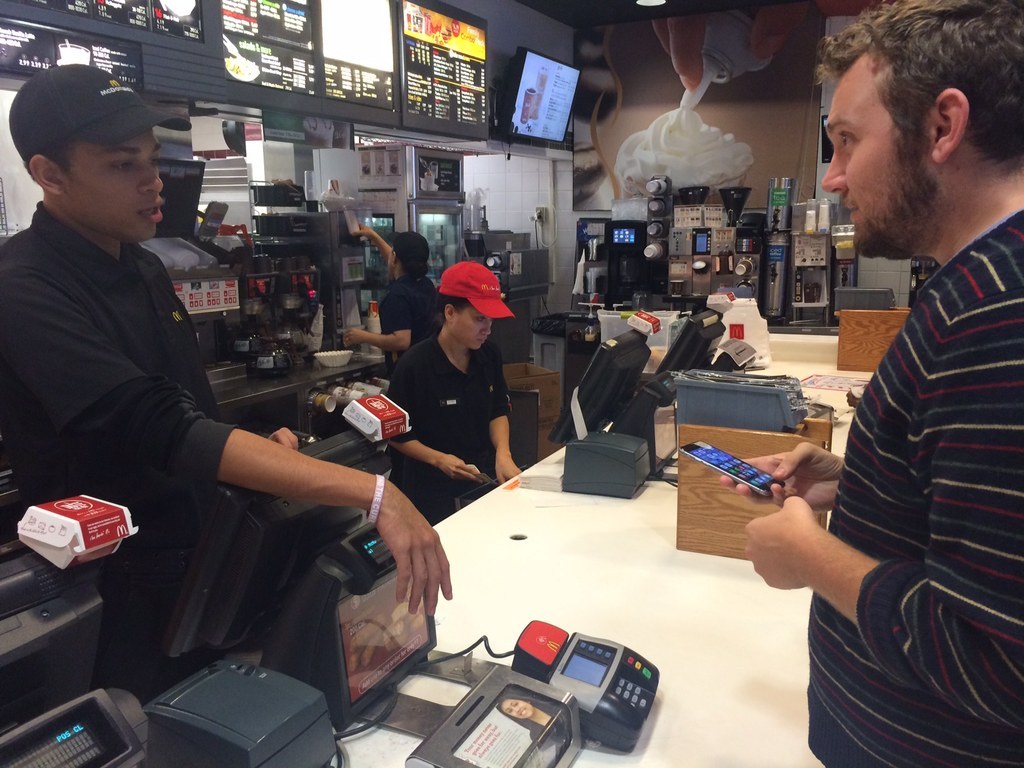 THE MOMENT OF TRUTH...
PAYDIRT.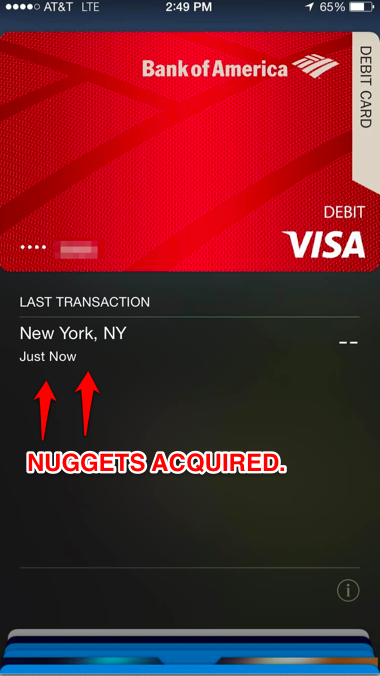 So what do you do when the magic of technology gives you nuggets (we made it a 'meal' and got fries, too)?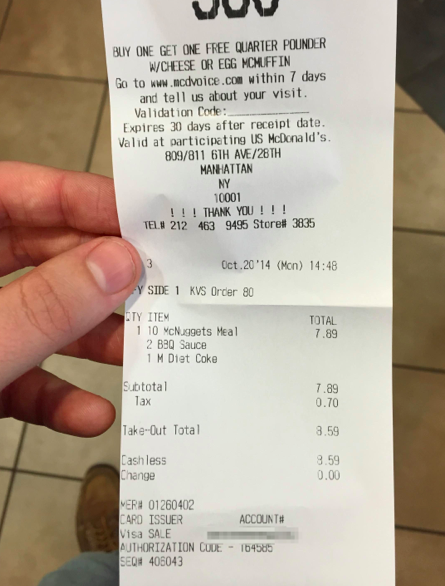 YOU GIVE THEM TO FRIENDS, THAT'S WHAT YOU DO.