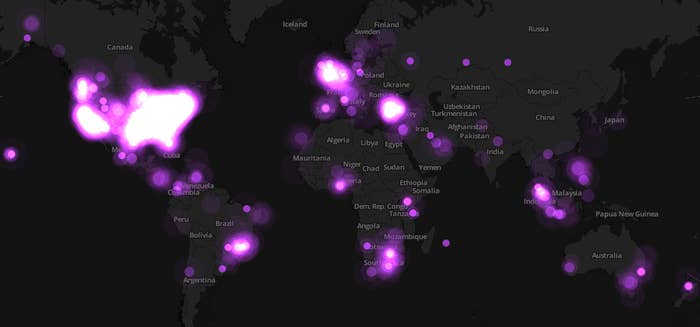 What you see here is a normal Thursday night on Twitter as far as "Beyonce" mentions.
Then comes 12 AM, EST. The moment the album dropped, unannounced.
Here's an unsuspecting New York City in the hours leading up to the album. Pretty standard stuff.
And then, all of a sudden...
Here's what it looked like in the U.K. when the album dropped at 5 AM.
And while we're at it, here's all of planet Earth. See if you can spot the moment (lol)
Let's see the U.S. one more time. I mean, good LORD!