Vine Responds To Instagram With A Big Update
With more competition than ever, Vine borrows some important features from its parent company.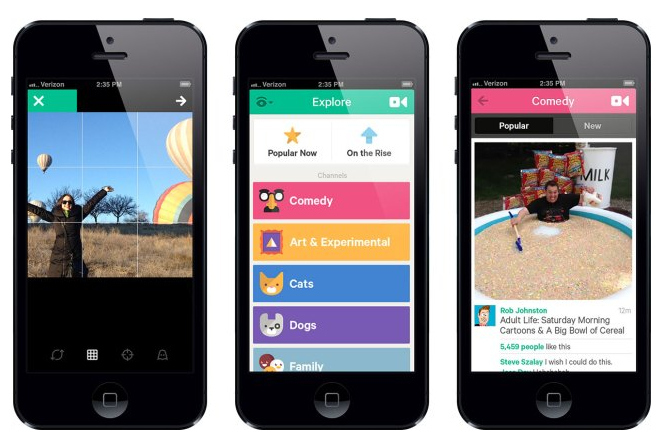 It's been a long month for Vine. The company, which started June amid reports it was outperforming Instagram, has watched as its success story shifted almost overnight to speculation and even concern for the app's future in the wake of Instagram Video's launch.
This afternoon, Vine has inserted itself back into the narrative with a notable iOS update (most of these features will be available for Android next week), geared toward discovery, virality, and ultimately the growth of its social network.
Alongside new capture tools, including a better focus and a camera grid, the app has updated privacy controls with protected accounts that will allow users to choose who can view their profile.
But the most important features center around discovery and the ability to broadcast across Vine's network. The company announced a series of channels and a better "Explore" feature to index user Vines, and most notably, they're borrowing a feature from Twitter with the introduction of "revining." As with retweeting, the hope is to create more opportunities for a vine to go viral and attract more attention and hopefully new users.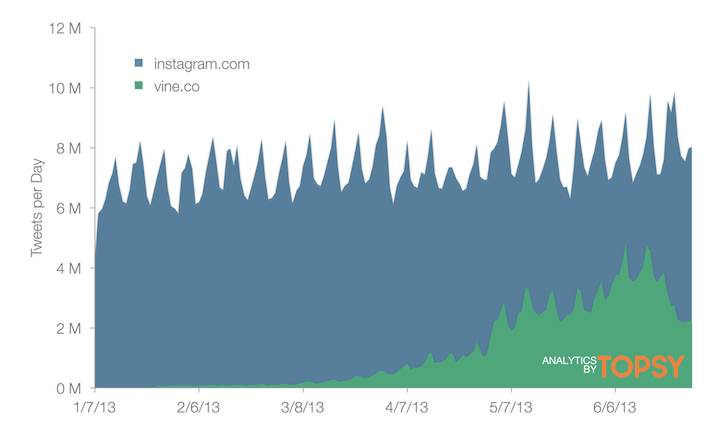 It's a substantial update for Vine, which has looked and felt nearly the same since its launch. And, given all the recent focus on the app's social performance, features like revining could help begin to fill the gap between Vine and Instagram shares.
The update is also a rare reminder of Twitter's influence on Vine. While the app has traditionally stood at a distance from Twitter, today's announcement shows that Vine's evolution and future could very well end up resembling that of its parent company's.