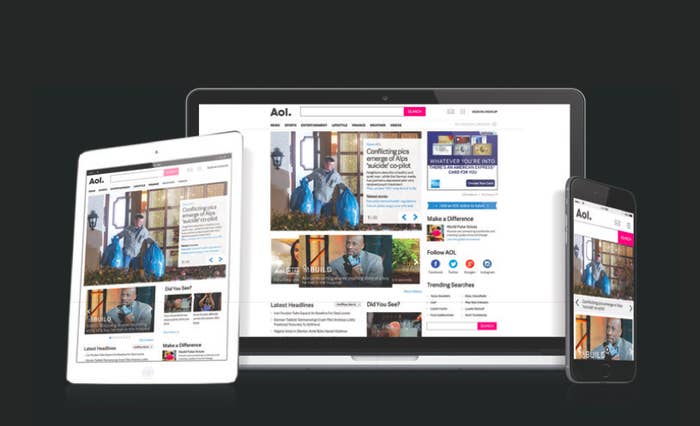 According to multiple sources inside AOL, Verizon plans to retain most of AOL's editorial properties once the $4.4 billion acquisition is approved later this summer.
Currently, Verizon has no plans to spin off several of the high-profile media properties within its Brand Group, including TechCrunch, Engadget, MapQuest, Moviefone, CrunchBase, and Alpha. Multiple sources inside the Brand Group unit tell BuzzFeed News they've also been assured that no layoffs are planned for any of those properties.
And yet it's still unclear what the acquisition means for AOL's Huffington Post Media Group. Earlier this morning, Re/code reported that AOL has been in talks — most seriously with German media conglomerate Axel Springer — to spin off the Huffington Post as its own entity. Sources BuzzFeed News spoke to within AOL were unaware of such talks.
The Huffington Post Media Group, with the exception of its sales teams, is organized as a stand-alone business inside AOL, according to one source familiar with the structure. While the Huffington Post has generated traffic and buzz, AOL has never figured out how to turn it into the money machine it once envisioned.
What's more, within the Verizon empire, the Huffington Post may lose some of its strategic appeal for AOL. The site is currently used by AOL to syndicate its truckloads of video content. But Verizon has its own distribution network in the form of phones and cables, which could potentially make the Huffington Post's platform less important.