PornHub recently published its year in review, offering a rare (and surprisingly safe for work!) overview of the state the internet's most shameful pastime. Basically everything in the roundup is fascinating and weird, but one data point stood out from the rest. A sharp chill ran down our spines. Could it be?
Basically, internet users around the world seem to be developing what could best be described as a tolerance for porn. Or maybe an immunity. In the past year, on-site time has increased by a not-insignificant 26 seconds. Time on-site was up across the board, but Americans are leading the way, spending an average of 39 seconds more on site in 2013 than in 2012.
What does this mean? Will porn need to become stronger, or weirder, as resistance grows? Perhaps we'll see the emergence of a feared "Superporn," to which all previous immunities are meaningless? Time will tell.
And there's a lot more. According to the site, Pornhub had 14.7 billion visitors in 2013 — about 1.68 million visits per hour! — and served up 63.2 billion video views. Pornhub visitors are also ditching their desktops, especially in the U.S., where over 60% of Pornhub traffic now comes from smartphones and tablets.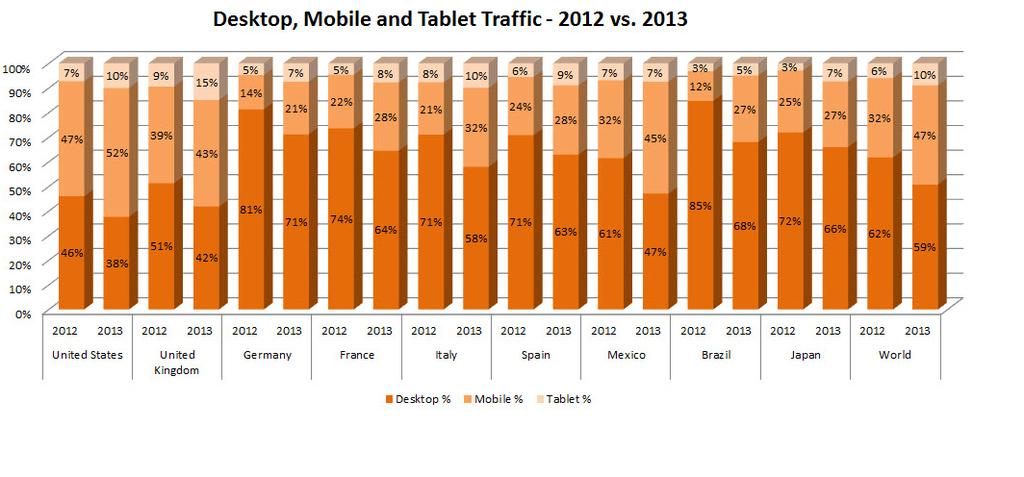 A few other things: Monday is, for the second year in a row, the most popular day of the week to watch porn. Weekends, consequently, are a dead zone, much like most of the internet.