Twitter Is Surveying Users About Abuse
It's asking about harassment on Facebook and Instagram, too.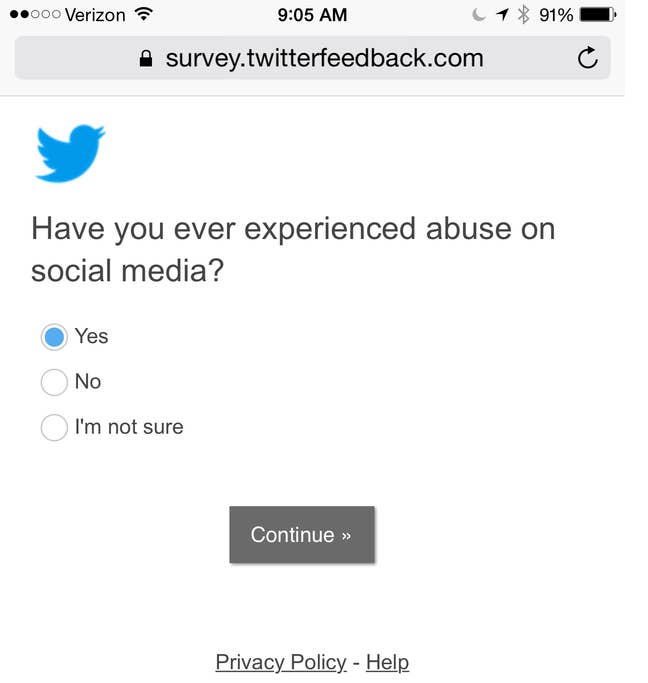 2015 seems to be the year that Twitter actually gets serious about addressing abuse.
In February, its CEO released an internal memo saying that the company "sucks" at dealing with abuse, and yesterday the company rolled out new, expanded features targeting doxxing and impersonation. Today, according to a survey delivered to a BuzzFeed News employee (and verified Twitter user), the company is also polling some of its users to ask if they've experienced abuse on other popular social networks, namely Facebook, YouTube, and Instagram.
While the questionnaire also asks users to evaluate abuse they've experienced on Twitter, it seems to be a chance for Twitter to learn where it ranks among its other competitors.
When reached, Twitter did not provide comment to BuzzFeed News.
Here is the survey in full: