Twitter Employees Respond To Instagram Video
It's getting a little snarky in here.
Compliments, but with a few thinly veiled shots thrown in. Here's Twitter's outgoing director of product, Ryan Sarver: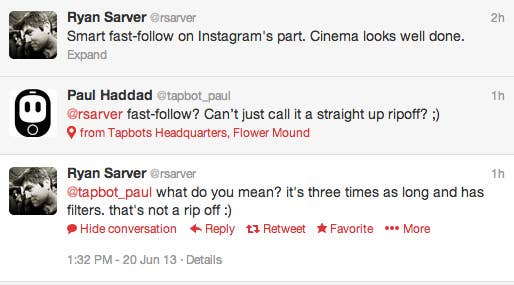 Video load burn...
Engineering manager, Tim Wilkinson: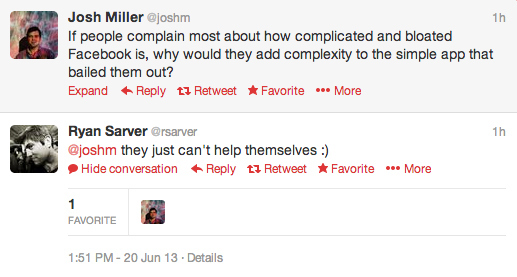 Instavine? Yawn.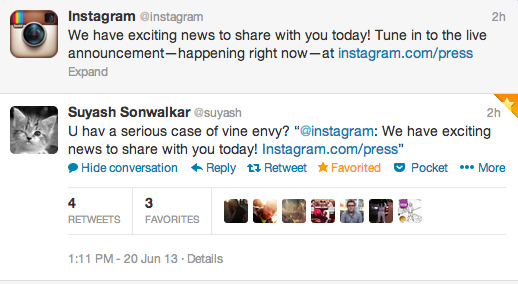 "15 seconds of regret"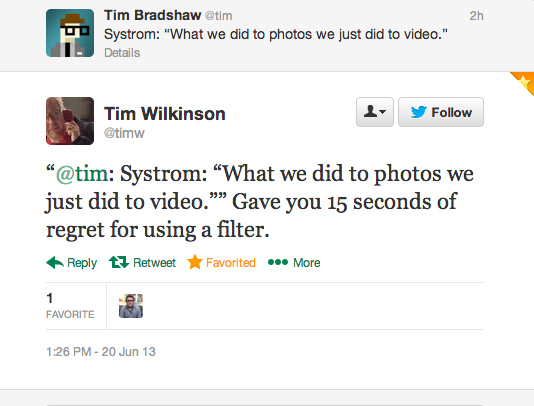 Not everyone was bitter though...because, you know, competition!