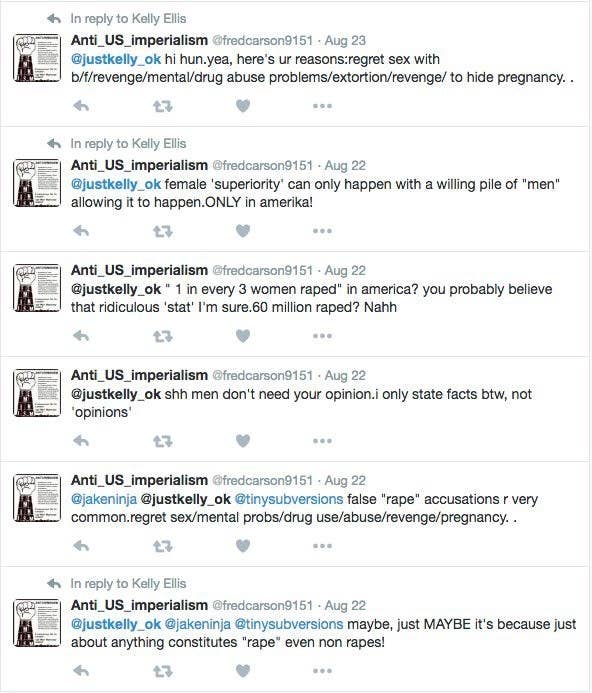 Kelly Ellis is a software engineer at Medium. She's verified on Twitter and has roughly 11,000 followers. And for the past week or so, Ellis has been the subject of relentless targeted abusive tweets from @fredcarson915. Among the barrage of 70 tweets (all of which were posted to Medium by Ellis), @fredcarson9151 tells Ellis he wishes she would be raped and calls her a "psychotic man hating 'feminist.'"
When Ellis reported the abuse, Twitter replied that its investigation found the alleged violent and abusive tweets did not violate Twitter's rules, which prohibit tweets involving violent threats, harassment, and hateful conduct. Twitter's rules explicitly state that one may not "threaten other people on the basis of race, ethnicity, national origin, sexual orientation, gender, gender identity, religious affiliation, age, disability, or disease."
Anyhow, here are some tweets that Twitter says do not rise to the level of violent, abusive, or hateful: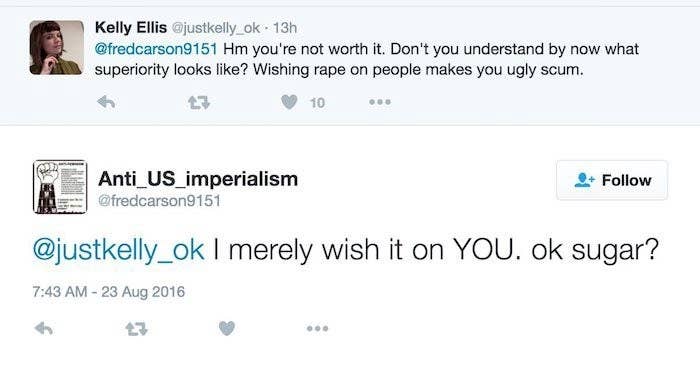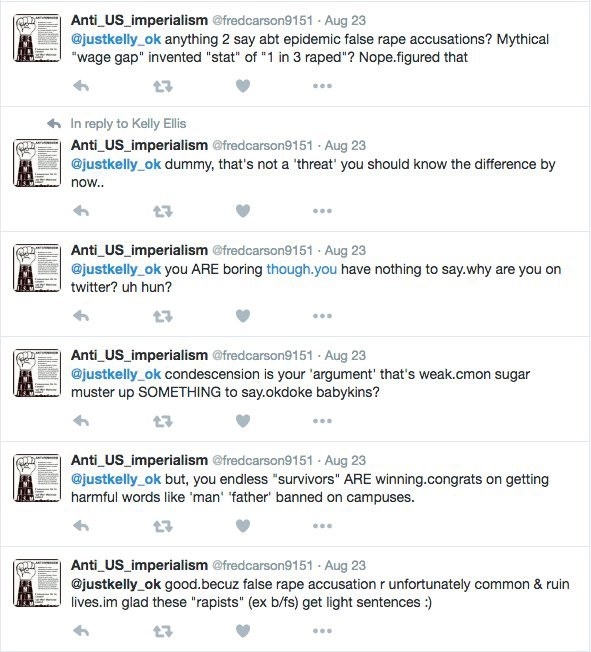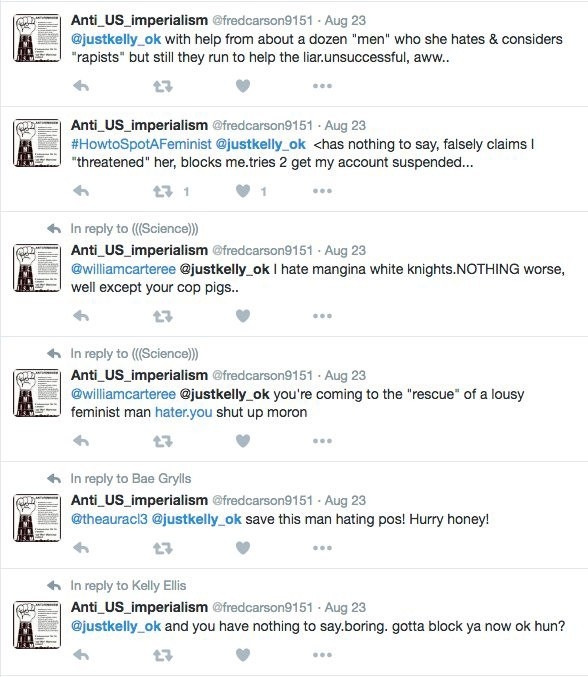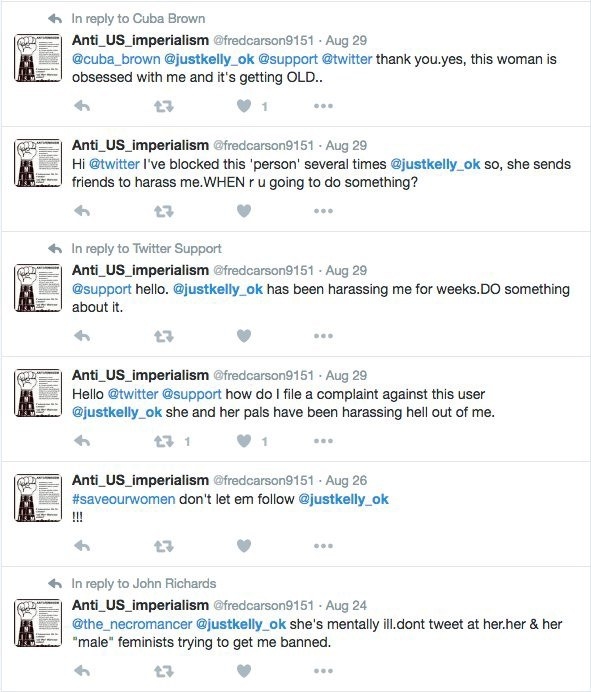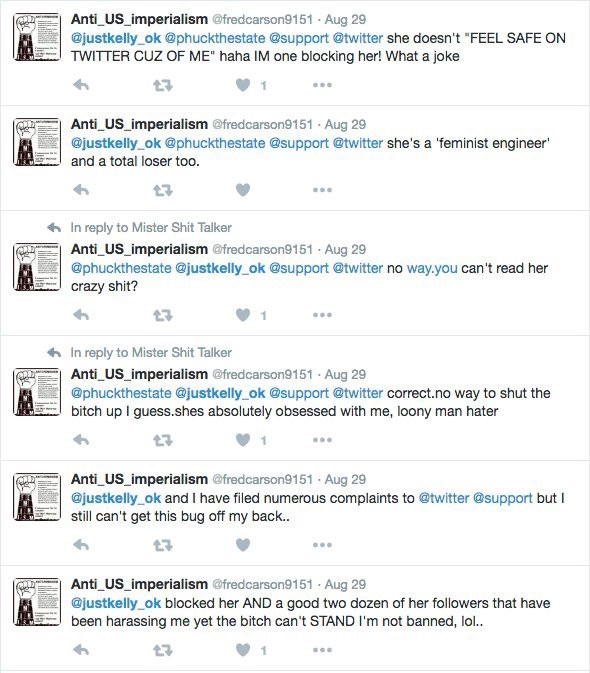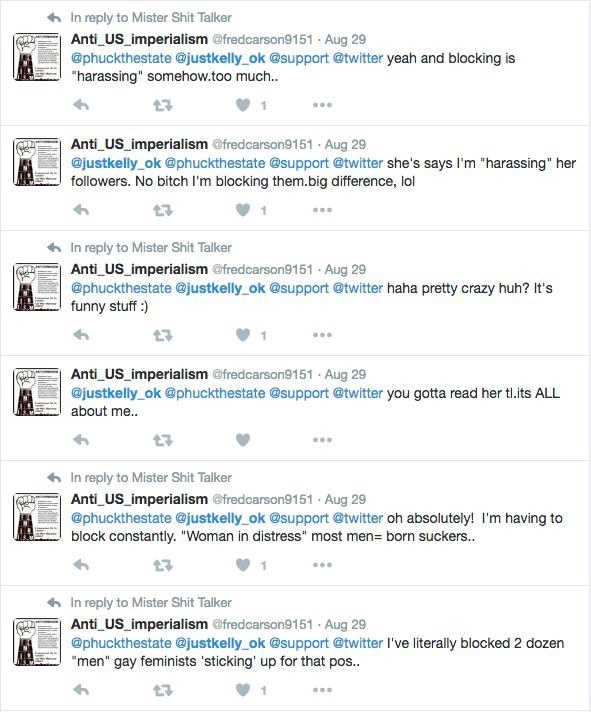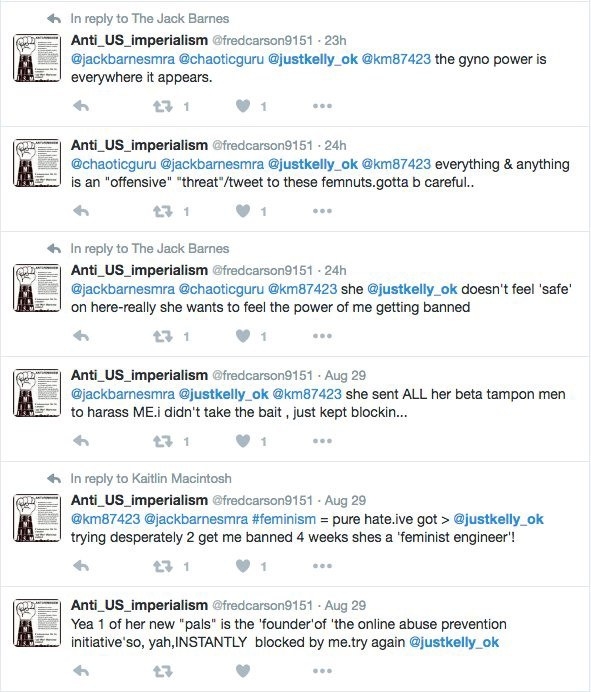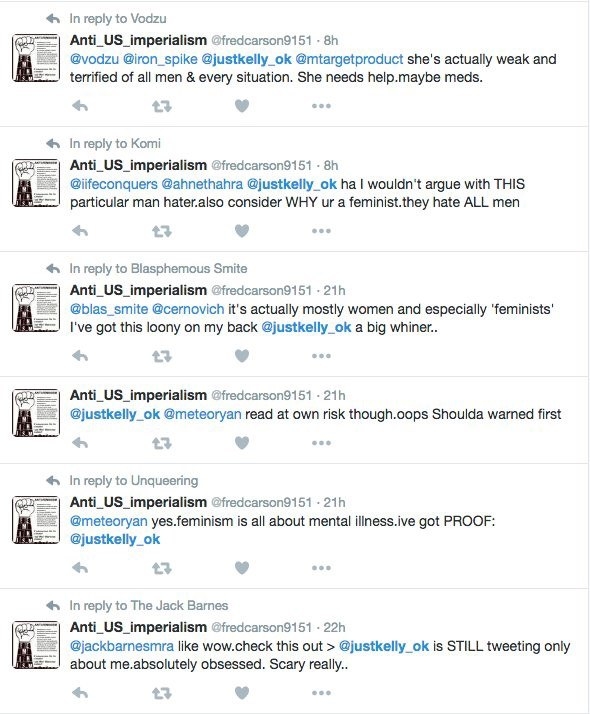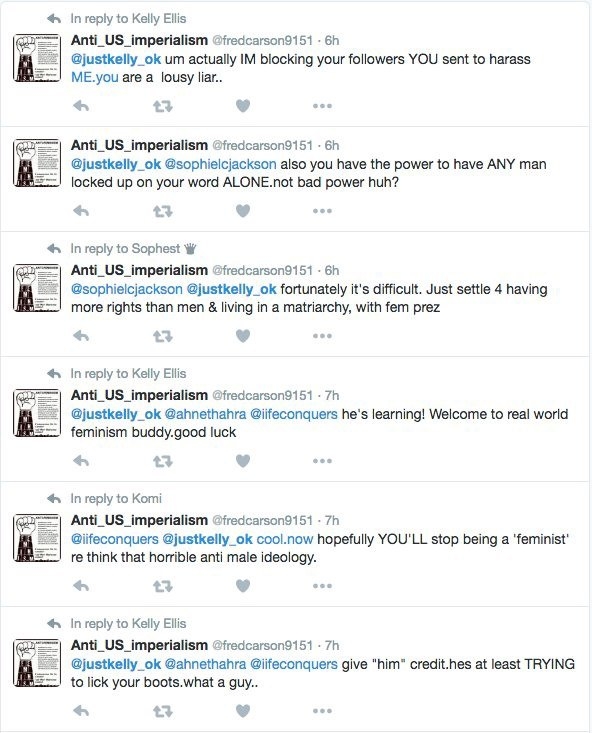 When Ellis responded to her harasser's tweets, @fredcarson9151 blocked her, but continued to respond to her tweets, rendering Ellis unable to report new instances of harassment.
In response to Twitter's inaction (she alleges in her tweets she has been in contact with some Twitter employees), Ellis said she'll be leaving the network.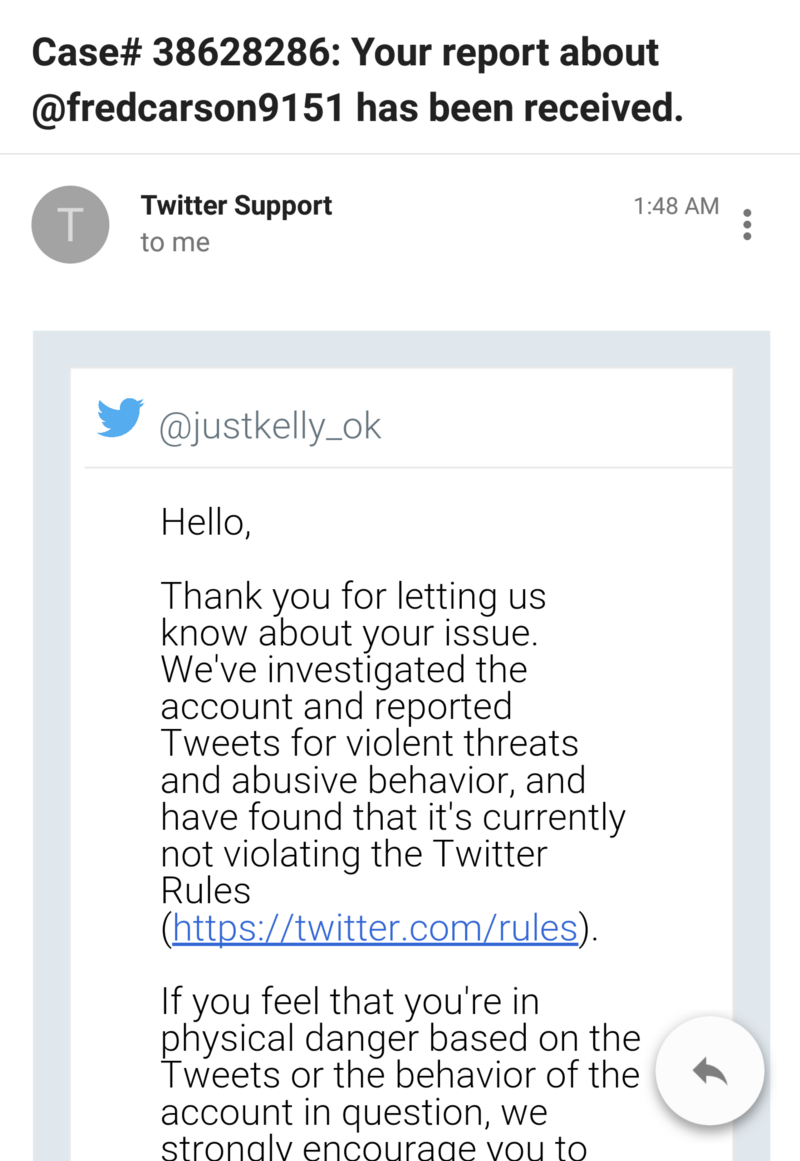 As of this writing, @fredcarson9151 is still tweeting.

Twitter did not immediately respond to a request for comment.

UPDATE
After BuzzFeed News published this post, @fredcarson9151's account seems to have been taken down. Twitter declined to comment.