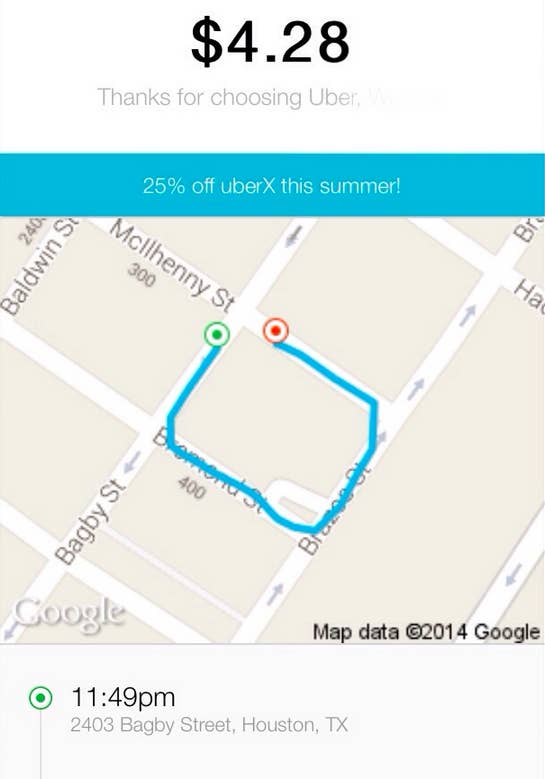 A previous version of this story noted that the receipt was likely fake since, according to to Uber's price structure, the minimum fare for a ride in Houston was $5.70. However, as one astute reader informed BuzzFeed, due to UberX's 25% summer discount, it is possible a ride could be reduced down to $4.28. Uber confirmed that, while there's not enough information to know if the receipt is real, "with the summer price cut promotion in Houston, fares can be as low as $4.28 - which could be a min. fare trip."
Similarly, uhcougars1151 assures BuzzFeed that, "yes, it is correct, but in all fairness we had originally intended to go further."
Last evening, Reddit, user uhcougars1151 posted an image of an Uber receipt for a trip around the block with the the headline, "After a night of fairly heavy drinking, I woke up to find I took a very unnecessary cab ride...Thank you Uber for rubbing it in my face with the detailed map." The post, which appears in r/funny, has over 1400 comments and has been picked up by news organizations calling it "the pinnacle of laziness."
In the comments, uhcougars1151 notes that the ride was from The Dogwood bar in Houston, Texas to Shot Bar around the block. It's an 82 ft trip that, according to Google Maps, should take under a minute.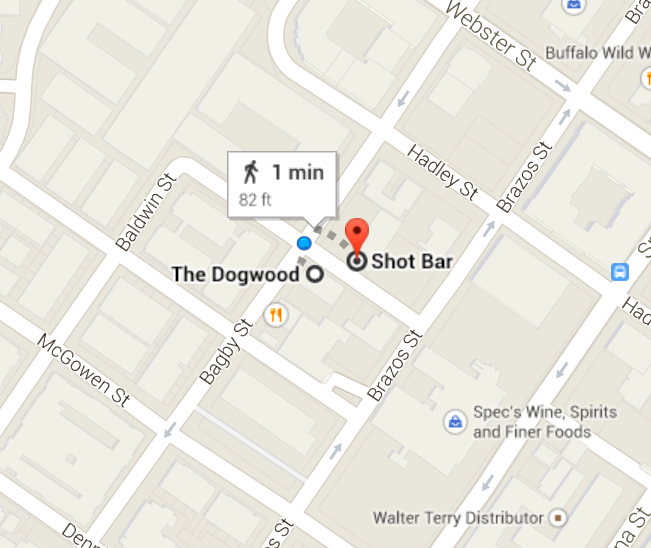 At first glance, the story appears to be too good to be true. According to Uber's website, the minimum fare for an Uber X ride is $5.70. The minimum for an Uber XL trip (the only other available option in Houston, according to Uber.com) is $7.00. However, given UberX's 25% summer discount, it's possible that an UberX ride could be reduced down to only $4.28.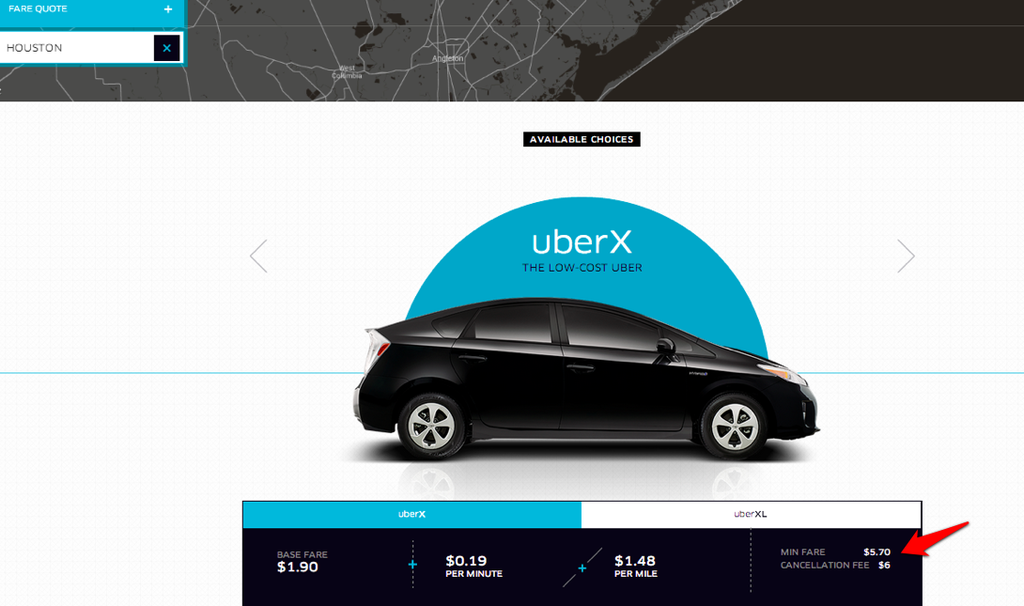 BuzzFeed has reached out to Uber for more clarification.