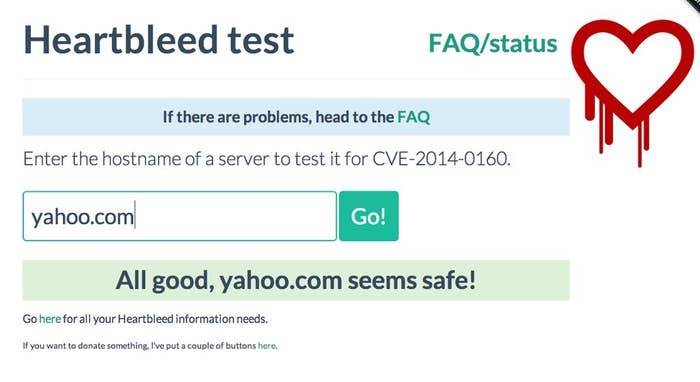 Heartbleed, the enormous security flaw that could affect up to two-thirds of the internet, has left over 500,000 websites vulnerable to attackers. While the bigger sites have already worked to patch the flaw, thousands of smaller sites without knowledgable administrators or dedicated IT staff (hobby sites, personal sites) will likely remain at risk until the flaw is discovered or, in some cases, until the site is shut down.
To combat this, U.K. developer Jamie Hoyle has created a Google Chrome browser extension called Chromebleed, which piggybacks on Filippo Valsorda's Heartbleed Test to check each site and notify you if it is vulnerable.
This is what it looks like when installed:

A note of caution: In order to avoid any false positives or negatives, users should use the Heartbleed Test web page on sites individually if there is a concern it might be vulnerable.