The Women's March Had A Demand For Trump: Delete Your Account
Amid chants of "tiny hands / tiny feet / all he does is tweet, tweet, tweet!," protesters said it's time for the president to take a Twitter break.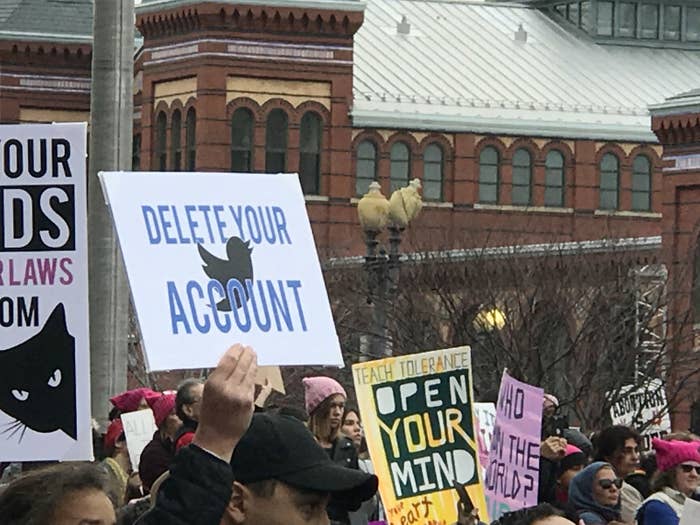 Among the sea of signs at today's Women's March on Washington, an unlikely theme emerged: Donald Trump needs to step away from his favorite social network.
It's not the first time the president has been advised to chill out with the tweets. There have been calls from within the Trump administration for him to exercise restraint, according to a recent story from the New York Times. Trump aides and security officials are reportedly "urging him to forgo his personal Twitter account... to use only the official @POTUS handle created by Mr. Obama's team and controlled by staff members."
If that doesn't work, others are calling for a ban. Former Reddit CEO Ellen Pao wrote an editorial yesterday urging Twitter's CEO, Jack Dorsey, to suspend Trump's account.
At the Women's March, participants echoed those messages. One favorite chant: "Tiny hands / tiny feet / all he does is tweet, tweet, tweet!"
"It's very easy to insulate yourself with Twitter and not take the time to craft real, complicated thoughts and policy," said one participant from Detroit carrying a "delete your account" sign, who declined to give their name. "It's free speech so he shouldn't be kicked off unless he violates rules, but I have to imagine he did at some point."

Another woman, carrying a sign declaring Trump the "Tweeter-in-Chief of Fake News," told BuzzFeed News that she believed Trump was the source of much of the misinformation floating around the internet. "If they want to crack down on fake news, you'd have to get rid of him — cut it off at the source."
"It reflects poorly on the nation when he tweets. But he should be able to stay on and do what he wants — it's an issue of free speech," said Pan, a protester from Brooklyn. "I just wish he'd grow up — it's unprofessional."
Jason from Maryland carried a sign depicting the Twitter blue bird logo with Trump's hair tweeting a poop emoji. He initially made his sign as a joke, but then reconsidered. "Every time I think it's funny, I look back at what he's inciting and think, they gotta kick him off."
Claire from New Jersey, who was marching with friends, was adamant that Dorsey suspend Trump. "He's an asshole but that's not the problem. He needs to be taken off because I really worry he's going to cause an international incident or cause the market to crumble."
Below are the some of signs BuzzFeed News found during the march criticizing the president's tweets:
"Trump: Tweeter-in-Chief of Fake News"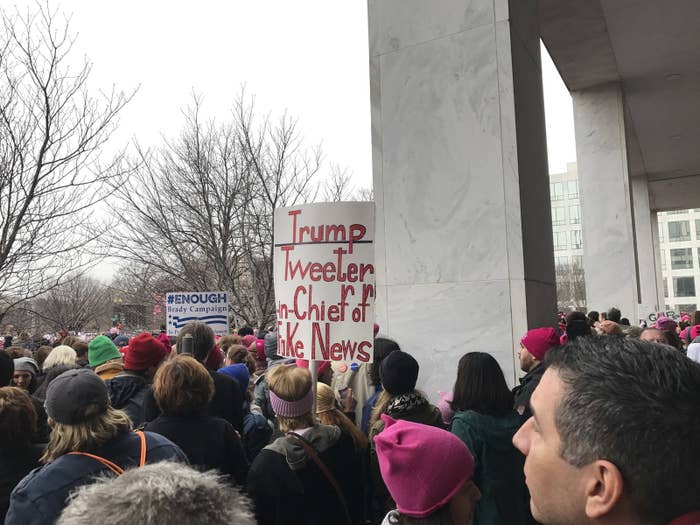 "Angry Tweet"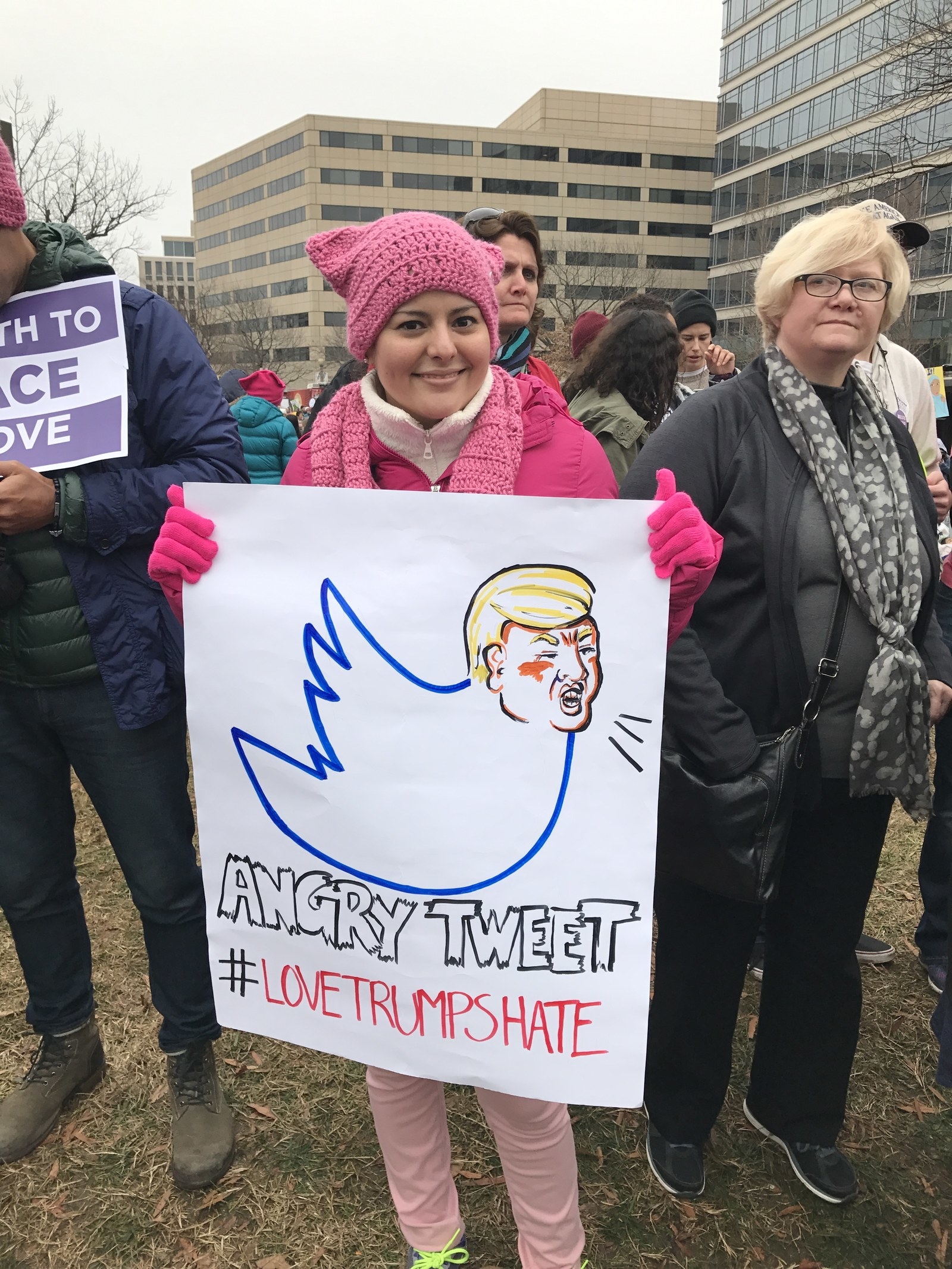 "Stop tweeting, you moron"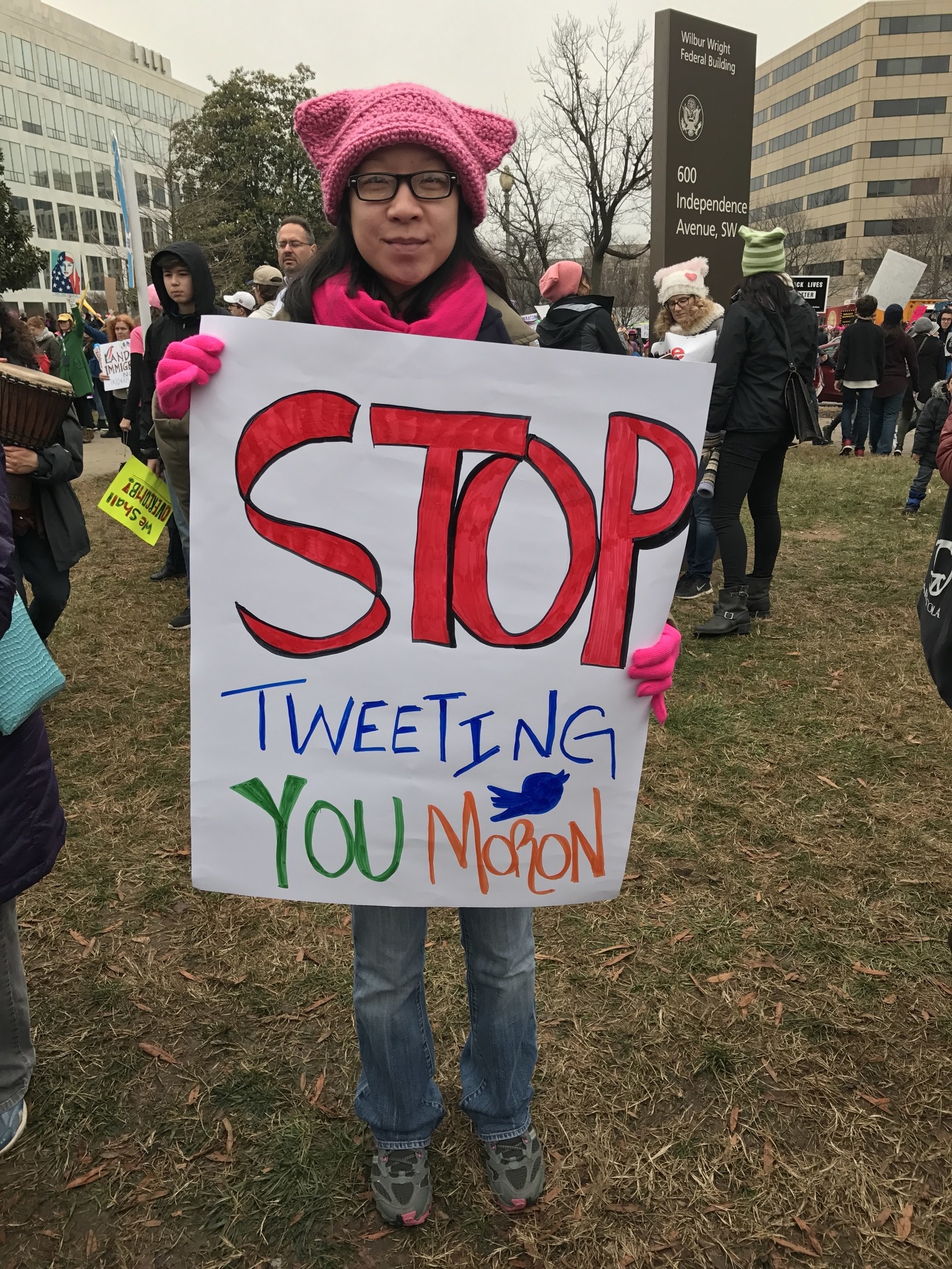 "You tweet, I'll roar"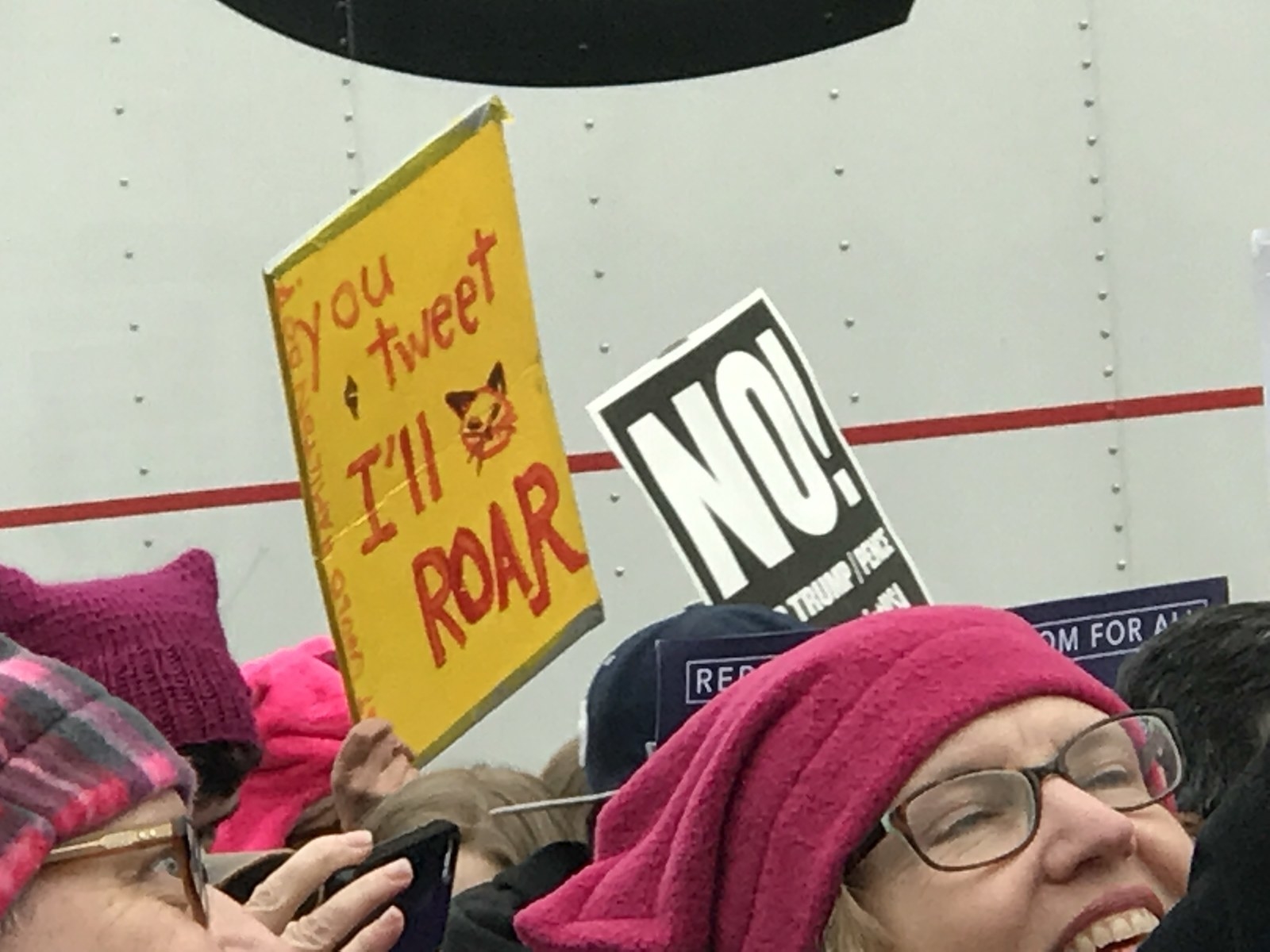 "💩"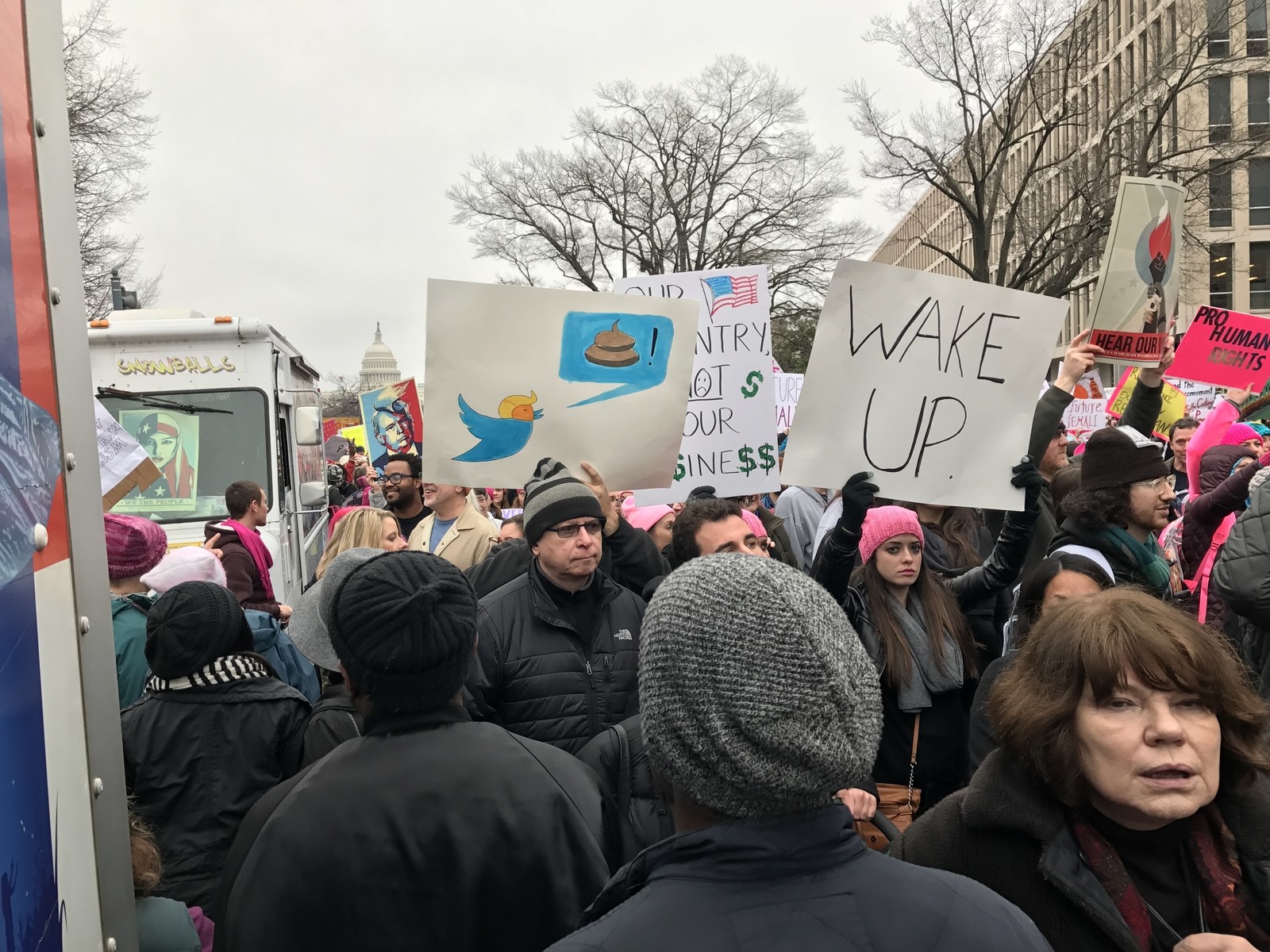 "Tweet like a man, not like a boy"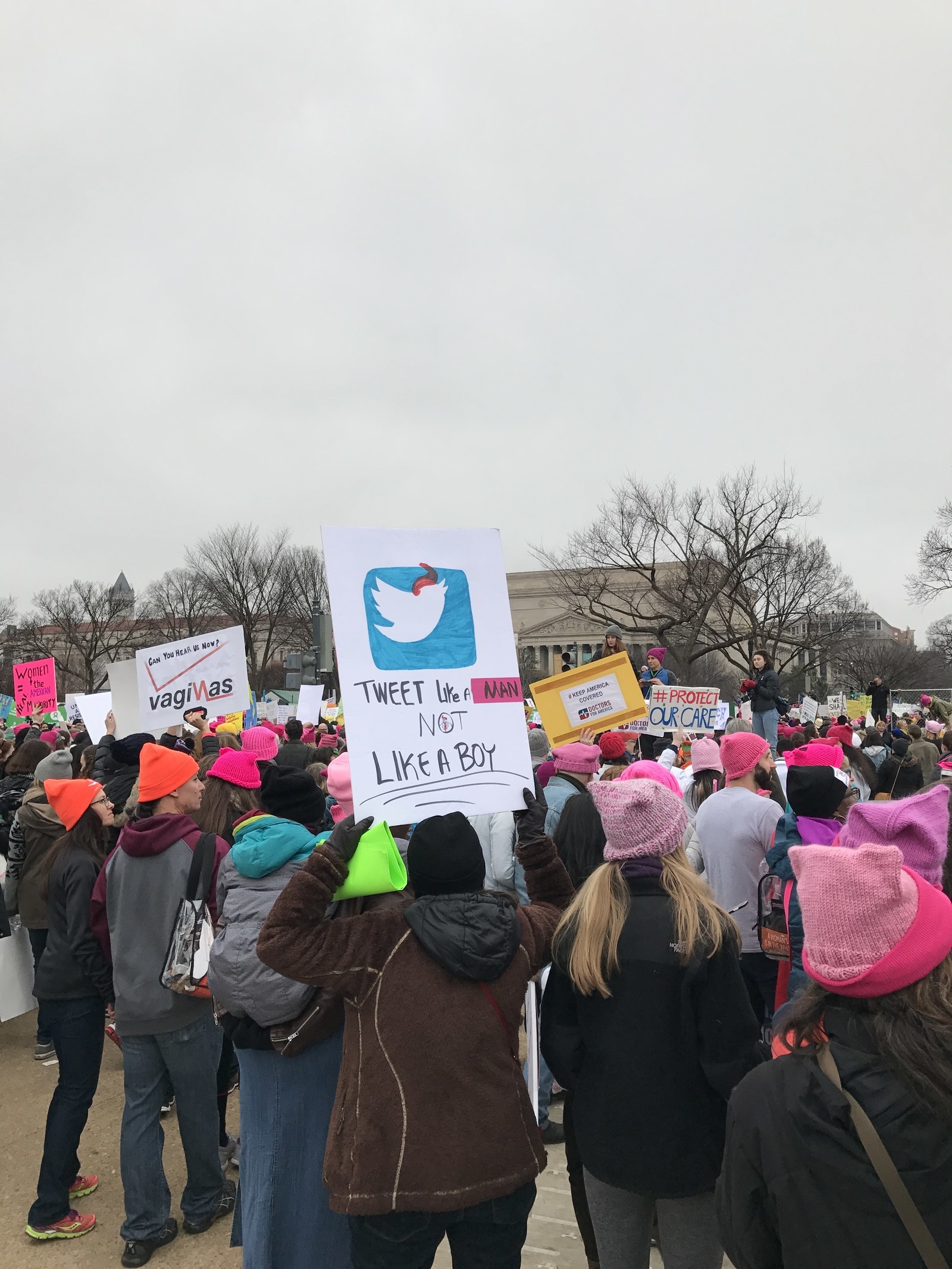 "Put your phone down. You're going to get us all killed."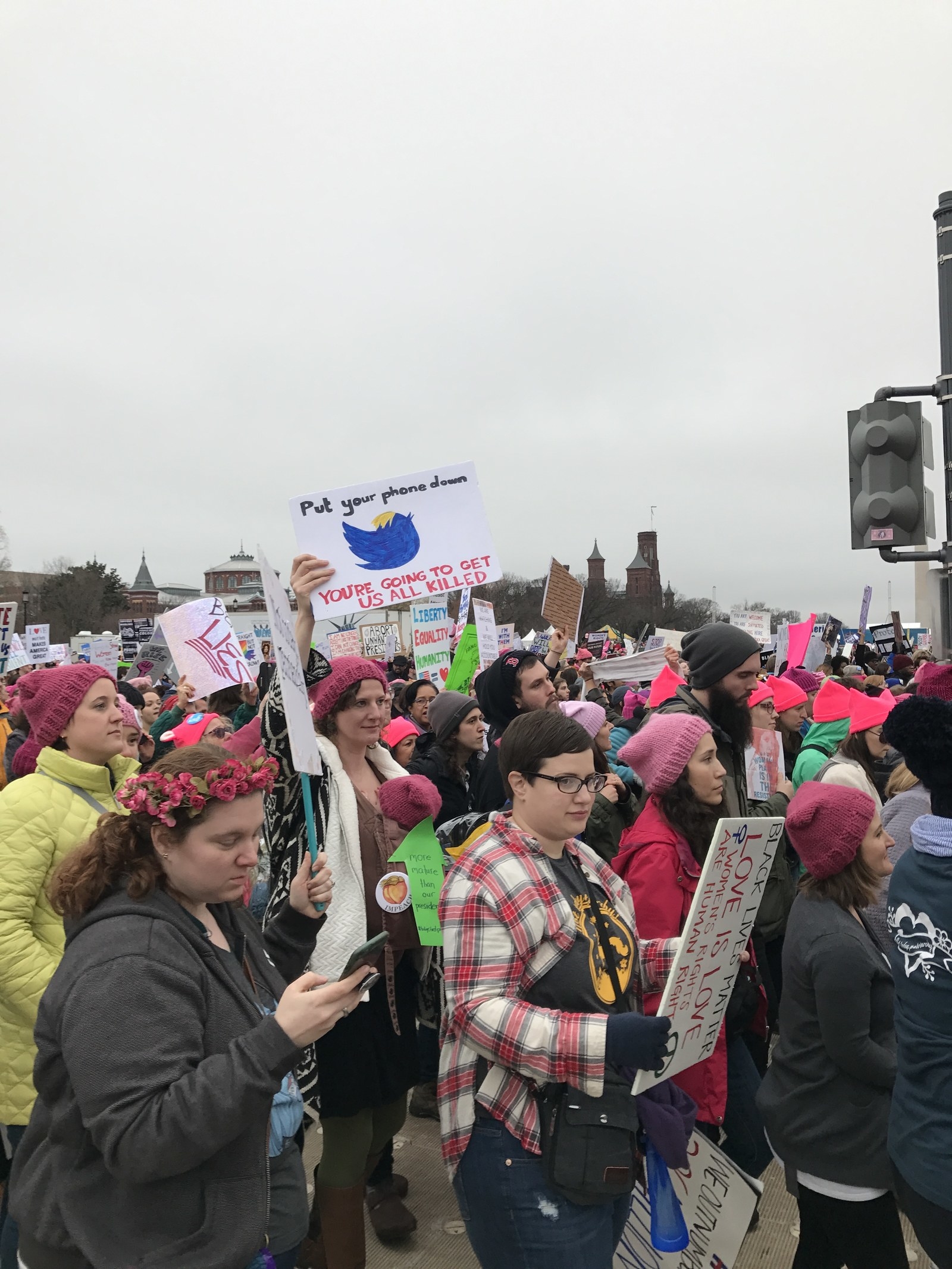 "Overrated precedent. Sad. Bigly."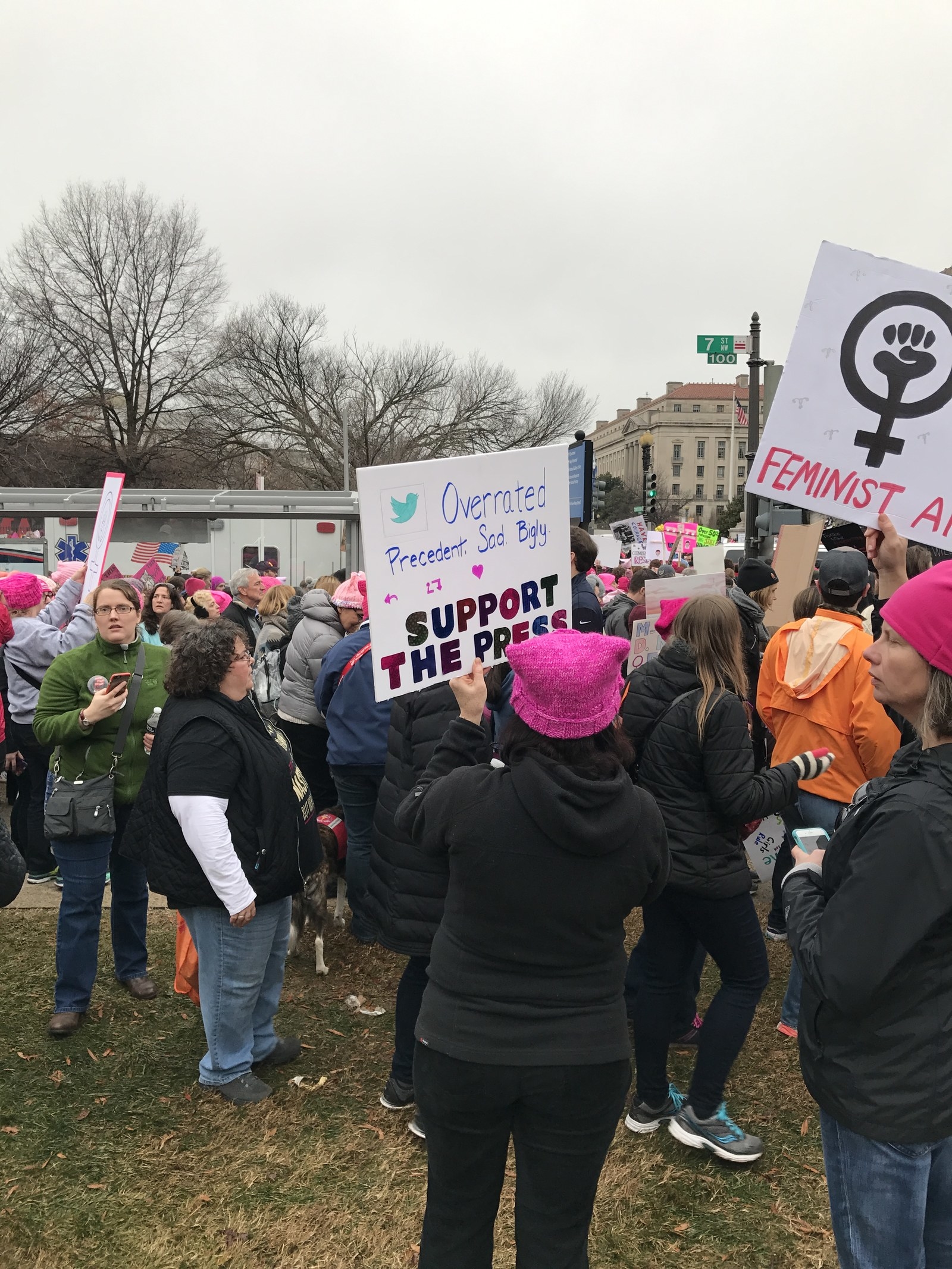 "No Trump Twitter"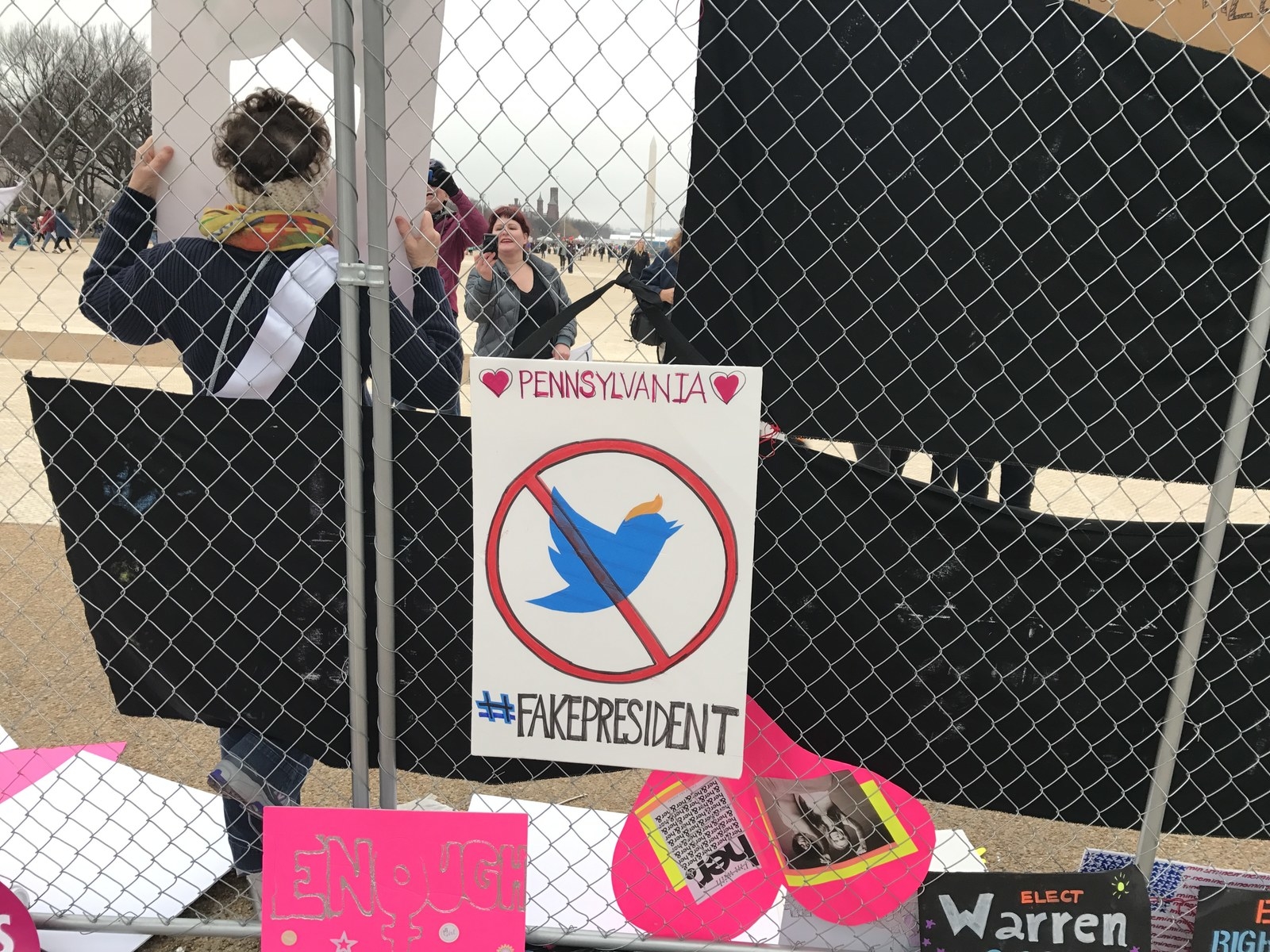 "Twitler"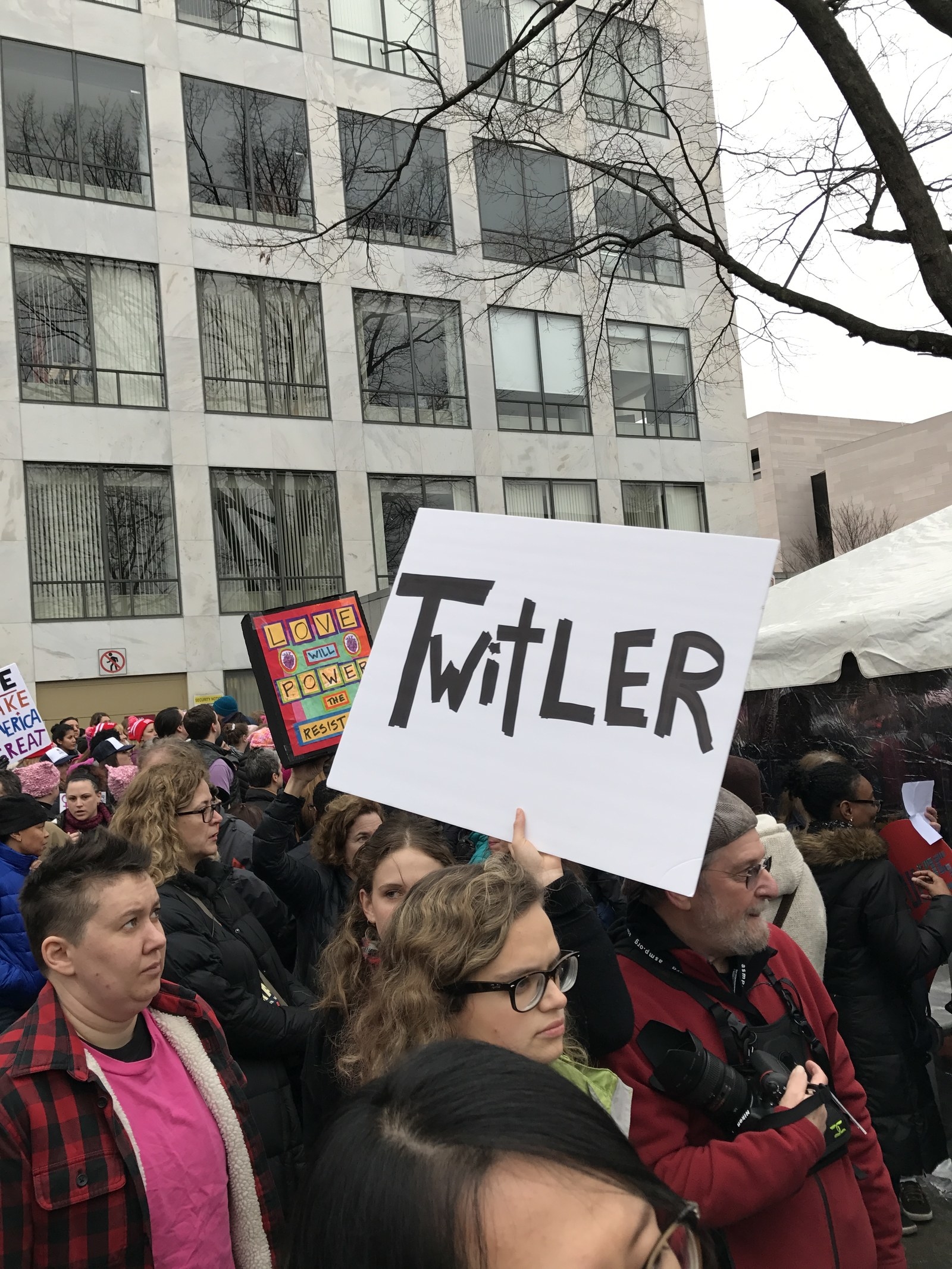 "Presidents lead, twits tweet"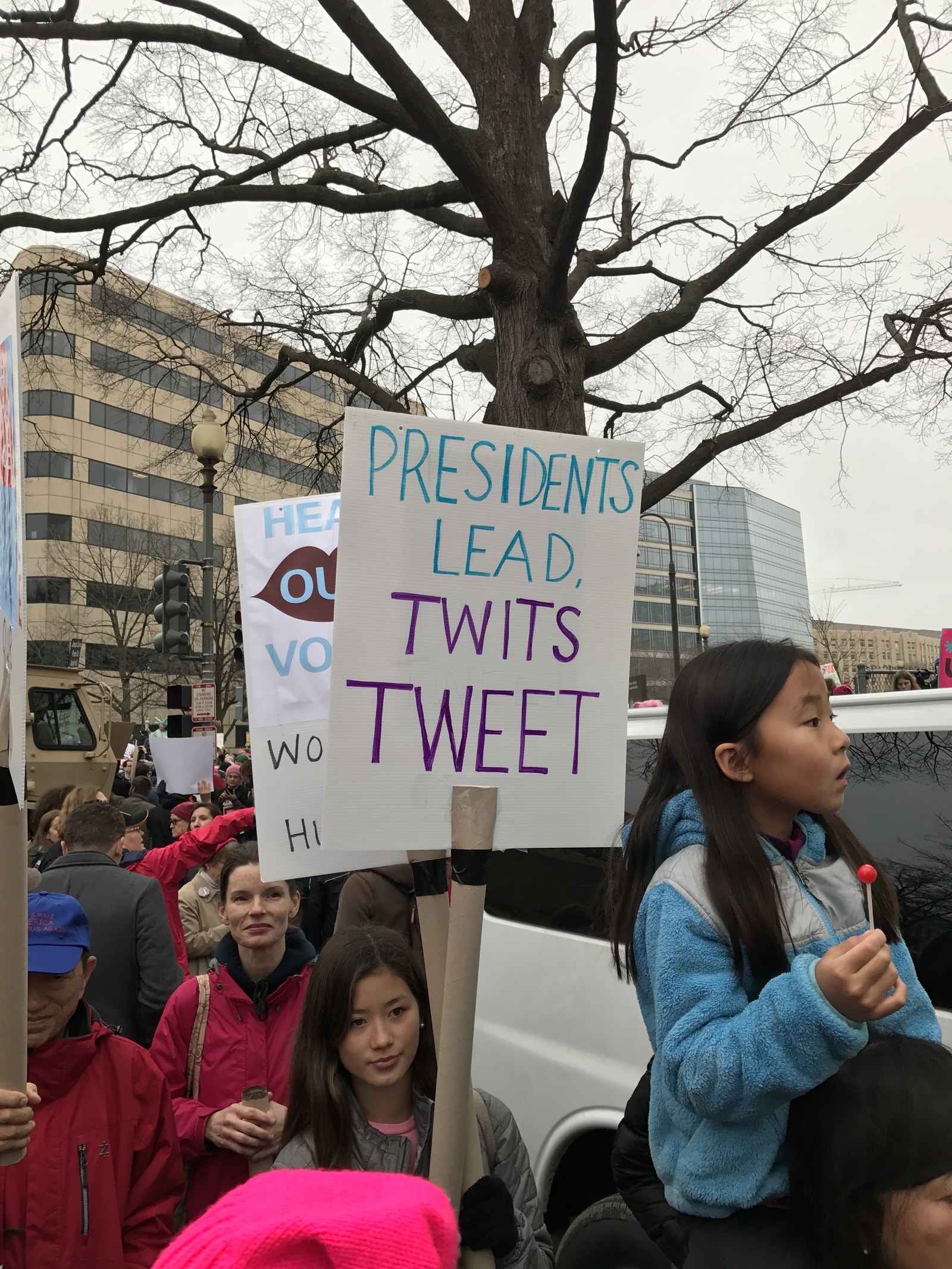 "Bully the press / Tweet the sheeple / Stack the court / Pray for our people"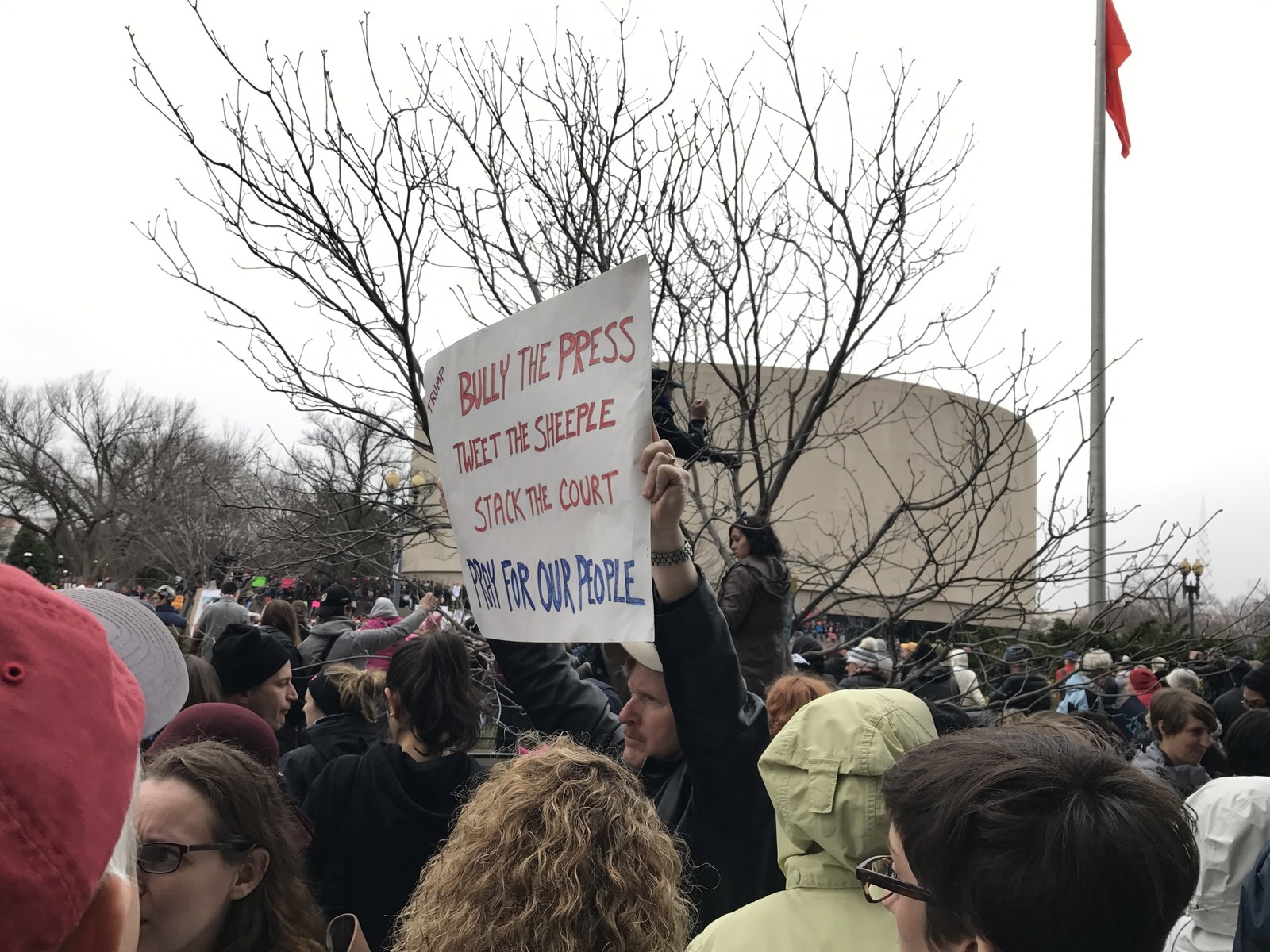 "Stop tweeting like a bully"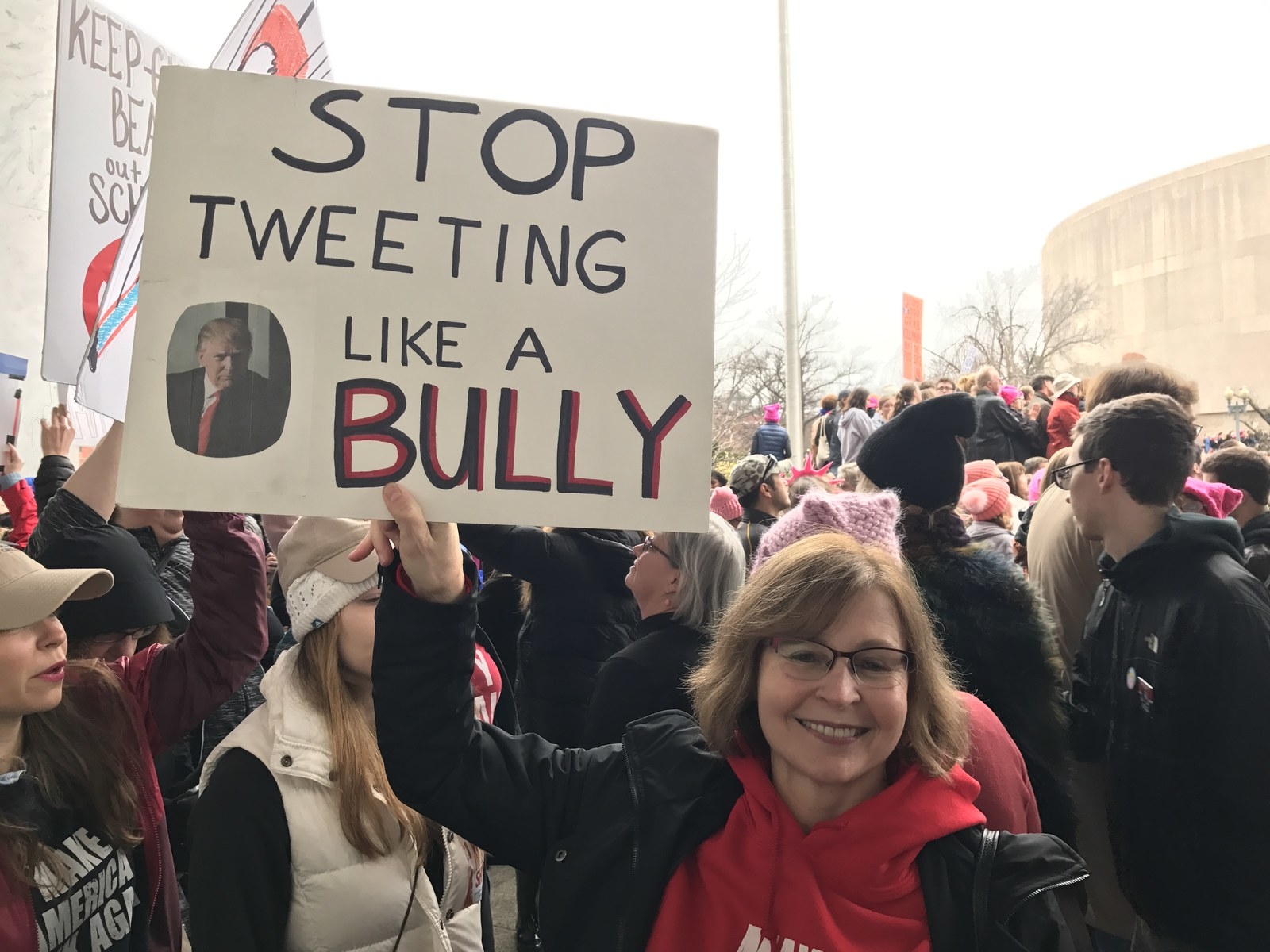 "Tweet us with respect"