The Only Thing You Need To Read About Tuesday's iPad Event
Yet another Apple keynote. New iPads are here, along with plenty more.
Hello! It's fall and there's a chill in the air, which can only signal one thing: new iPads. Excellent.
OK, as expected, the iPad 5 arrived right on schedule. But with a new name: iPad Air!
Main differences: It's thinner, has a faster processor, and a slightly improved camera (and no, sorry, it doesn't come in gold).
And also, Apple announced a brand-new, second-generation iPad Mini.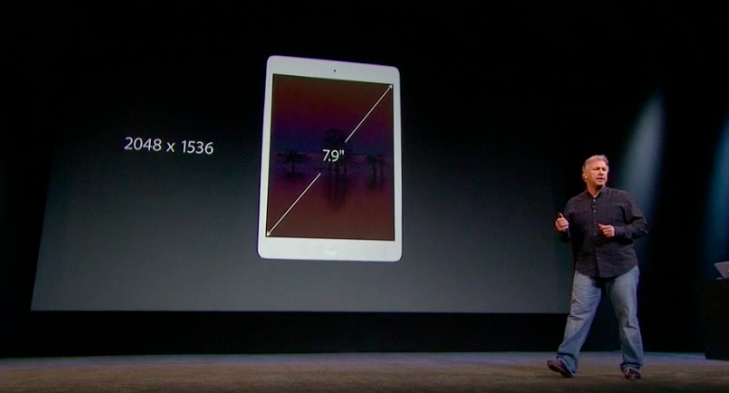 It's a bit thinner too. And now it's got a Retina display.
To be specific, a 7.9-inch Retina display with the same amount of pixels as an iPad Air. Also, it's got a 10-hour battery life. WHOA. And a fancy 5-megapixel camera.
It's $399, and it'll be available later in November.
It's still little. Cool.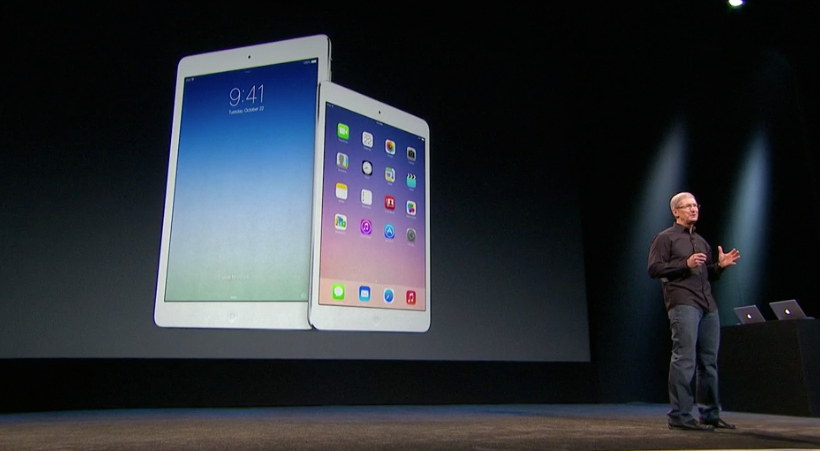 Apple's keeping its original iPad Mini as well as the iPad 2. Here's the full lineup: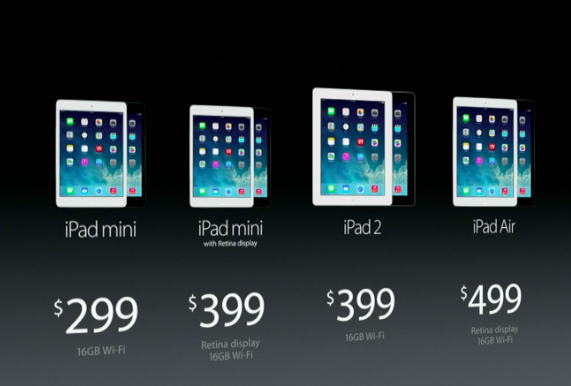 But it wasn't just iPads! Apple is still making laptops, and making them thinner and faster. Who doesn't like thinner and faster?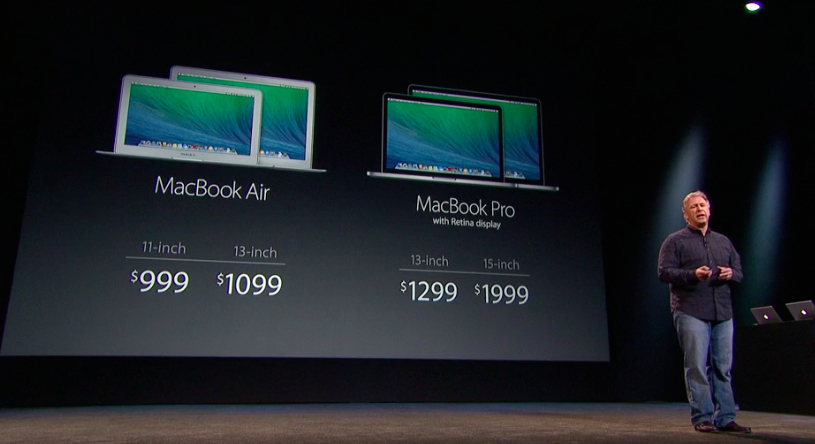 A new desktop operating system is here. Say hello to OS X Mavericks. Like the basketball team.
• It will come out today. You can download it like an app. And it's free!
• New features include: A whole bunch of responsive notifications (with features like "reply" or "fav" built in). A tabbed, browser-like Finder. Tagging files like you might tag emails in Gmail — "important," "lol," "secret," or whatever you want. WHATEVER YOU WANT. Also: revamped multiple display handling and shared links, plus desktop apps for both iBooks and Maps.
And the Mac Pro is here too.
A few notes on the guts...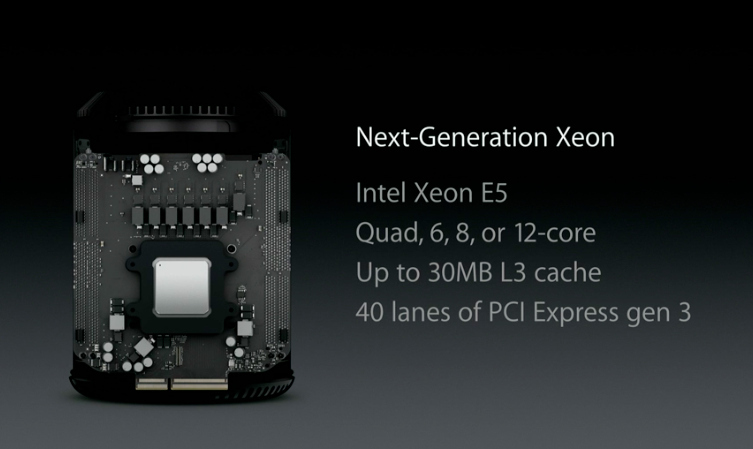 iLife and iWork both got some free updates as well.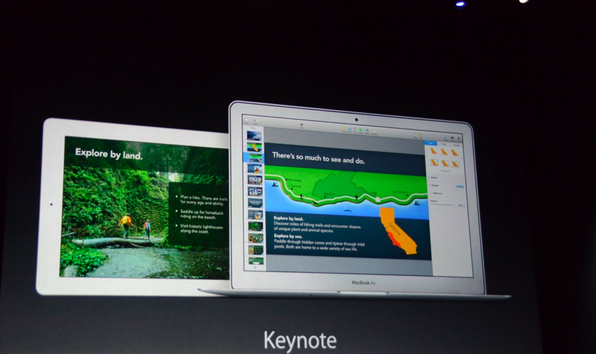 • You can now use Photobook on iOS 7 to make and ship custom photo albums.
• iMovie now has picture-in-picture editing on iPhone/iPad. Also: integration with iCloud and Apple TV.
• Garageband gets an iOS reboot too. Now you can add up to 32 tracks. It also has a virtual session player, and a customizable drummer that plays along with your track. Boom bap.
• iWork is updated: Keynote has new effects and animations. All iWork apps are fully integrated with iCloud.
So, quick recap!
New iPad Air, iPad Mini, Macbooks, and Mac Pro all coming before year's end. OS X Mavericks ships today (for free), and iWork and iLife have free updates as well.