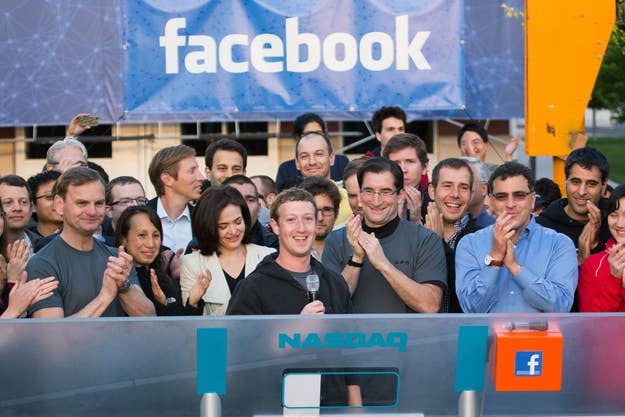 At first glance, it all makes sense. Leave the broken, somewhat depressing world of media for the fertile and more exciting soils of a start-up. A chance to build something while old media burns to the ground.
Tech's forays into editorial ventures have seduced their fair share of well-established journalists. In 2011, Flipboard hired Time and Fortune veteran Josh Quittner as editorial director. Twitter poached Mark Luckie from the Washington Post as its manager of journalism and news. Tumblr made news in 2012 hiring away Blackbook's Chris Mohney and Newsweek's Jessica Bennett as the social network's editor in chief and executive editor. And just last week Reuters social media editor Anthony De Rosa announced his departure from Reuters to join up with Circa, a young mobile-focused app for breaking news.
For Dan Lyons, a veteran of Forbes, Newsweek, and the former editor of ReadWriteWeb, that concern for the future of media, combined with a nagging curiosity, was enough for him to make the jump to HubSpot, a popular marketing start-up this past March. "I've been covering tech for a long time and really wanted to see what it's like to work inside one of these companies," he told BuzzFeed.
The latest crop of editorial tech hires are far from the first to cross the gulf, but the growing frequency suggests a new threat to media organizations: the loss of their most digitally savvy employees to the Facebooks and Circas of the world.
The transition hasn't been seamless for every hire, and sometimes what seems like a natural progression doesn't stick. Facebook's first managing editor left his post last month, telling reporters that the company "doesn't need reporters," and in April, Tumblr's yearlong experiment with an editorial team ended with a series of unceremonious layoffs. It's an unsettling prospect for journalists who are jumping from a floundering industry into an ill-fitting role.
"I'll be honest, that's my biggest fear," Lyons said. "That I'll be a bad fit or won't adapt well, or that they'll just get sick of having me around or feel that it was an experiment that didn't work out." Lyons notes that the Tumblr shakeup unnerved him, but that the experience was still a worthwhile learning experience.
Others, like former Wired editor Evan Hansen, who recently joined Ev Williams' blogging start-up Medium as an editor, dismiss the idea that the switch has anything to do with job security. "This is not about finding a safe place to keep doing the same old same old, but about inventing something new and having a place at the table with tech innovators who have the capacity to actually build it," he said.
And then there's the money. While leaving a traditional newsroom for a younger tech company is still risky, there's at least the promise of stock options and the lure of a grand exit, which are both exciting as well as rare opportunities in media, a field not known for its exorbitant salaries. In the not-so-distant past, a successful tenure as a reporter or editor could mean a corner office or a cushy columnist job at an elite publication — or perhaps an offer to "sell out" to a more lucrative job at a codependent PR firm. Today, it could very well mean a modest buyout as the company clears room for younger reporters with lower salaries.
Hansen, like Lyons, doesn't see any signs of the journalist hiring trend slowing, but warns that frictions are bound to arise as tech companies begin to experiment with newsrooms of their own. "With any tech, at a certain point the tools get commoditized, and at that point the value starts to move up the stack," Hansen said. "In this case the top of the stack is content. I think that's what's driving this trend, but there is not a lot of understanding yet about how to execute that well, so you are going to see some missteps and false starts."
For now, Hansen appears to embrace the chaos. "It's exhilarating to be part of the bleeding edge trying to figure it out," he said.