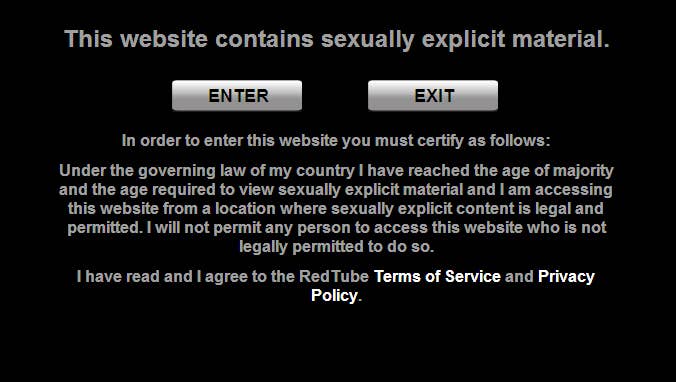 The internet has been good to pornography, and in a lot of ways — some subtle, some not — adult content and culture has woven itself seamlessly into the fabric of the web. But for all its popularity, there's very little known about the size of pornography on the internet. We know it's big. But how big?
Stephen Yagielowicz, a senior editor at XBiz, an adult industry trade site, says it's a persistent mystery. "It's a real mud pit," he told BuzzFeed. "First off, it's just a diverse industry to categorize. Do you count both free and paid sites? Do you count strip club sites too? But the biggest issue is that there are no good numbers provided by the companies, which is why you won't find reliable data."
Unlike larger, more traditional media companies, which often release traffic figures — especially when they're strong — adult sites are notoriously tight-lipped about page views. Even more so for financials. Of the major video sites BuzzFeed reached out to for traffic information, including XVideos, YouPorn, and RedTube, only one — XVideos — responded at all. None provided data. Their reticence makes some sense: A lot of content on adult sites is of questionable copyright status, and the world of adult advertisers is small and tight-knit. They have little to gain from sharing.
In addition, major online analytics providers like comScore and Akamai told BuzzFeed they do not track or make public any information with regard to adult sites.
Though industry veterans question their reliability, limited stats do exist. At first glance, they're mind-boggling. For example, in 2012, the tube site YouPorn told Extreme Tech that the site pulls in 100 million page views per day, noting that at peak hours, its sees 4,000 page views per second, streaming nearly 100 gigabytes.
The same report, which cites the Google DoubleClick ad network as its source, estimates that the most popular tube site, XVideos, gets roughly 4.46 billion page views and 350 million unique visitors monthly. That's roughly one-third of YouTube's monthly traffic.
In 1998, Forrester estimated internet porn revenue to be near $750 million. In 2006, the number was believed to be $2.84 billion. In 2010, an OnlineMBA study suggested 12% of sites on the internet are pornographic. The same study notes that 40 million Americans are regular visitors to porn sites.
Finally, in 2012, the Religious Institute reported that "one in five clergy reported intentionally visiting a sexually explicit website in the past six months." Useful? Maybe not. But interesting nonethless.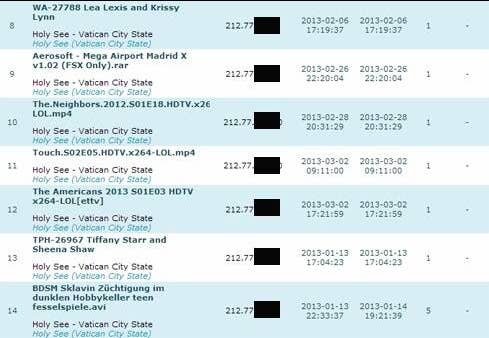 However, one adult industry veteran — Roald Riepen, managing director of Freeones.com, an adult model picture site (Alexa currently ranks it the ninth most popular site in the "Adult" category) — was able to share some internal information — and provide clues about other sites.
Via email, Riepen told BuzzFeed that Freeones, a comparatively old-school photo gallery site, sees a whopping 445 million page views a month and 2 million unique visitors per day, with roughly 14,000 viewers on the site at any given time. Riepen notes that the bulk of the Dutch site's visits come from the U.S. but that unlikely traffic sources appear all the time. "We also get traffic from Vatican City," he said, corroborating the Religious Institute's study, "which shows that porn is everywhere and viewed by almost everybody."
While Freeones.com is well-known in the adult world, Riepen notes that it's small in comparison to some of the better free video, or "tube," sites, and offered an incredible figure. "The owner of Manwin (owner Brazzers, Mofos, etc BUT also big tube sites like Pornhub, YouPorn, Tube8, etc) told me they control about 30 percent of the tube traffic which comes down to [roughly] 65 million [unique] visitors a day," Riepen claims.
"When you look at the Alexa ratings of these tube sites you can imagine how much traffic there is going around on those tubes sites, and in porn in general. There are tube sites listed in the top 50 of all sites worldwide. These sites are pulling in daily traffic numbers — and I'm doing an educated guess here — of 20 million [page views] easily." Riepen also cautions that none of these numbers reflect mobile traffic, which he believes accounts for 15–20% of monthly numbers.
The math here is fuzzy at best, but Riepen's estimates suggest that the major video sites alone are attracting somewhere near 220 million unique visitors per day (for comparison, all of Reddit sees about 13 million unique visitors monthly); Facebook gets between 600–700 million.
Still, Riepen echoes Yagielowicz: "I think it is safe to say there is no real idea on how big porn really is," he wrote. "It's like when you read articles about the amount of money porn is generating on the internet. The big billing companies (CCBIll, Epoch to name two big adult ones) don't publish their numbers, most companies are private companies so we can only guess about their income. The thing with numbers on the internet though is that 85% of them are made up. So no one truly knows."