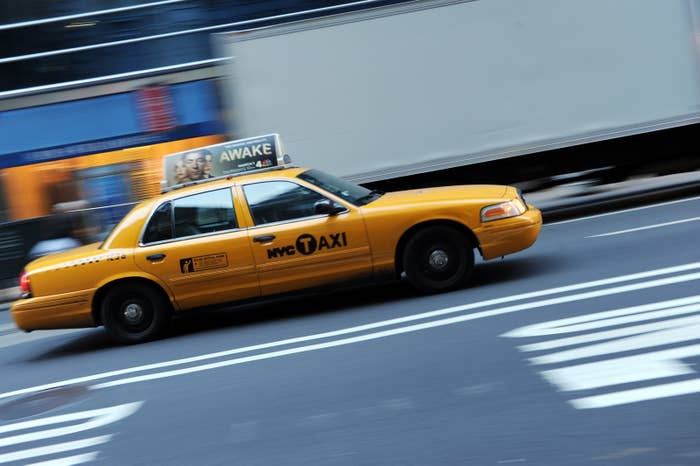 Today, New York City Council Member Dan Garodnick will introduce a bill to create a public record of all sexual assault and harassment incidents that happen inside vehicles operated by New York City Taxi and Limousine Commission-licensed companies and owners (which include Uber, Lyft, and other ride-hail services). The bill is co-sponsored by Council Member Laurie Cumbo of Brooklyn, who is the chair of the Committee on Women's Issues.
The legislation was drafted in response to a BuzzFeed News investigation, which found that in the United States, Uber received five claims of rape and "fewer than" 170 claims of sexual assault directly related to an Uber ride as inbound tickets to its customer service database between December 2012 and August 2015. The investigation was triggered by Uber customer service database screenshots provided to BuzzFeed News; in one screenshot, a search query for "sexual assault" returns 6,160 Uber customer support tickets. A search for "rape" returns 5,827 individual tickets. Other variations of the terms yield similarly high returns: A search for "assaulted" shows 3,524 tickets, while "sexually assaulted" returns 382 results.
The legislation comes as rapes in cabs in New York City are increasing — 14 in 2015 compared with 10 in 2014. Currently, there's no requirement to make information available to the public about sexual assaults in the 143,674 TLC-licensed vehicles in New York City.
"We thought we should take the first step in here to try to combat this problem by measuring it," Garodnick told BuzzFeed News. "A ride in a taxi should not be an invitation to a sexual assault and real data will allow us to take real action."
The legislation will propose to collect the assault and harassment information from government entities, including the TLC, 311, and the NYPD. For now, individual taxi and ride-hail companies like Uber and Lyft will not have to report incidents, but Garodnick's office is hopeful that the bill will expand to include them. The bill calls for the city to collect and aggregate this data annually, and to make the data publicly available and sortable by offense type (rape, verbal harassment, forced touching, to name a few) and vehicle type (for-hire cars like Uber and Lyft, yellow/green taxis, and livery cars). Uber, having not seen the bill, declined to comment about the proposed legislation to BuzzFeed News.
"By making this information publicly available, it allows policymakers to take steps to clamp down on rape and sexual assault in cars. But it'll also serve as a benchmark for all the stakeholders in the TLC space to see where they stand when it comes to preventing or being host to sexual harassment and assaults," Garodnick said.
If passed swiftly, the council member's office said, the legislation could be enacted as early as this spring.