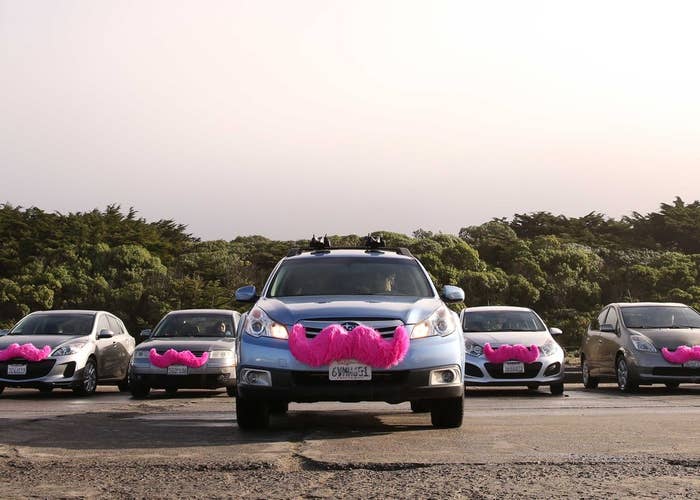 Things have escalated in Lyft's fight to launch in New York City.
This afternoon, Lyft co-founder, John Zimmer announced the ride sharing service would be postponing its launch in New York.This comes after the New York state attorney general's office and the Department of Financial Services filed suit against Lyft just hours before the company's planned New York City launch. The suit alleges Lyft has already operated in Rochester and Buffalo without proper authorization and stands in "open defiance" of licensing laws.
In the statement, Lyft notes it will "meet with the TLC beginning Monday to work on a new version of Lyft that is fully-licensed by the TLC, and we will launch immediately upon the TLC's approval."
Zimmer tweeted out the statement this evening:
And New York City Attorney General Chief of Staff, Micah Lasher, responded aggressively, calling Zimmer "personally dishonest":
Lasher's rejection of Lyft's spin as well as Zimmer's personal dishonesty are just the latest escalations in what has been a contentious start for the ride sharing startup. Despite Lasher's words, when reached for comment, New York State Attorney General Eric Schneiderman told BuzzFeed this evening that "this is not in any way shape or form personal." The Attorney General's office also noted that Lasher's Twitter account is a personal account and not officially affiliated with Schneiderman's office.
"We know from looking into this that these guys are opening up in cities and flaunting insurance laws and we were not going to let them do it in New York City. They just can't come in and violate and put public safety at risk. We thought we'd work it all out before their launch and then they scheduled a whole launch party and surprised us with that. We stopped them. It's not personal — they're allowed to try and we're allowed to stop them," he said.
Schneiderman added that he hopes Lyft can comply and begin operating in New York soon, mentioning that the state has a solid relationship with Lyft's competitor, Uber. On Monday Uber that it would cut New York city prices with its UberX offering in order to further compete with yellow cabs. Uber also reached an agreement with Schneiderman's office to limit price gouging during emergencies and natural disasters.
"It's certainly our hope they'll operate here in the near future. We've worked things with Uber, they've been great and very cooperative and we worked it out for them. Uber, by the way, had the insurance and licenses," Schneiderman said.
More from Lyft's statement this evening:


Today we agreed in New York State Supreme Court to put off the launch of Lyft's peer-to-peer model in New York City and we will not proceed with this model unless it complies with New York City Taxi and Limousine regulations. We will meet with the TLC beginning Monday to work on a new version of Lyft that is fully-licensed by the TLC, and we will launch immediately upon the TLC's approval. This is a positive step forward and a good demonstration of compromise in balancing innovation with government regulation, and we appreciate the continued efforts of New York City government to find common ground for the betterment of New York.