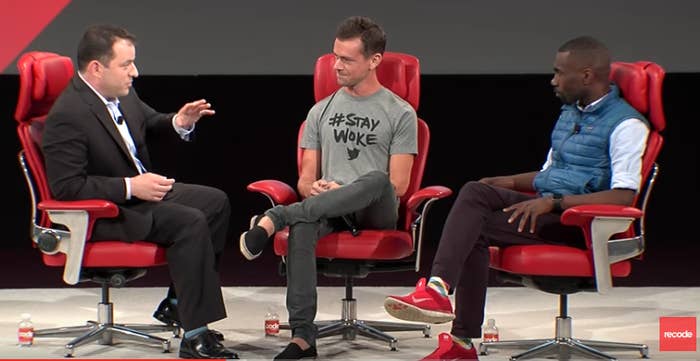 According to a report from the American Civil Liberties Union, law enforcement officials across the country used special feeds of raw data, including location information, from Instagram, Twitter, and Facebook to track and monitor racial protests.
The ACLU claims the social data used by law enforcement was provided by Geofeedia, a social media monitoring company that provides information to hundreds of local police departments. According to public records requests obtained by the ACLU, Geofeedia was granted special access to data feeds from the major social networks, including: access to the Instagram API that includes any location information; access to Facebook's Topic Feed API, which allowed Geofeedia to monitor public posts "including hashtags, events, or specific places;" and searchable access to a database of public tweets from Twitter.
All three social networks attempted to stop or, at least restrict Geofeedia's access to data after the the ACLU reported its knowledge of the partnerships. Facebook and Instagram (which is owned by Facebook) cut off access to the topic feed and the Instagram API. According to a report from The Washington Post, this week Twitter ordered Geofeedia to stop accessing its public database with a cease and desist letter. The company said today that it would block Geofeedia's access to its public feed.

The ACLU report raises concerns over how social media data can be coopted for the purposes of surveillance and stifling civil unrest. Emails obtained by the ACLU show a Geofeedia representative boasting to a law enforcement official that their tools "covered Ferguson/Mike Brown nationally with great success."
In an emailed statement, Geofeedia CEO Phil Harris said, "Geofeedia has in place clear policies and guidelines to prevent the inappropriate use of our software; these include protections related to free speech and ensuring that end-users do not seek to inappropriately identify individuals based on race, ethnicity, religious, sexual orientation or political beliefs, among other factors. That said, we understand, given the ever-changing nature of digital technology, that we must continue to work to build on these critical protections of civil rights."

The ACLU's report also presents a different face for Facebook and Twitter, which have taken numerous public stands in support of Black Lives Matter and activism intended to address police violence and racial inequality.
"The government has a long history of spying on activists in an effort to dampen dissent, and we see those same actions present today, in an age where most people have substantial digital footprints," Black Lives Matter Activist DeRay Mckesson told BuzzFeed News.
"It is important that Twitter moved swiftly to suspend access to Geofeedia," he said.
Reached for comment, a Facebook spokesperson told BuzzFeed News that Geofeedia "only had access to data that people chose to make public. Its access was subject to the limitations in our Platform Policy, which outlines what we expect from developers that receive data using the Facebook Platform. If a developer uses our APIs in a way that has not been authorized, we will take swift action to stop them and we will end our relationship altogether if necessary."
Twitter declined to respond to a request for comment.
UPDATE
This story was updated to include comments from Geofeedia's CEO and activist DeRay Mckesson.