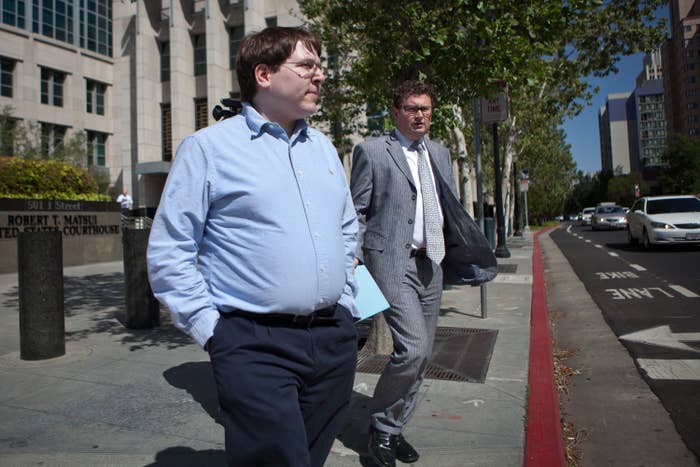 Matthew Keys, a journalist who was convicted last year of computer hacking was sentenced to 24 months in prison followed by another two years of supervised release today in a federal courtroom in Sacramento, California. Keys is to surrender to federal custody on June 15, 2016.
A few minutes after the sentence was read, Keys tweeted that he and his team plan to appeal.
Keys was convicted in October 2015 of three counts of criminal hacking under the Computer Fraud and Abuse Act for providing login credentials to members of the hacking organization Anonymous, which were then used to alter a Los Angeles Times story on the paper's website. Prosecutors maintained that Keys, who was an employee at the Tribune Media-owned KTXL Fox 40 in Sacramento handed over login information to Tribune's content management system (CMS) to Anonymous. Keys later went on to work as a social media editor for Reuters in New York City.

After the conviction, Assistant U.S. Attorney, Matthew Segal asked for a sentence of five years while Keys' attorneys asked for probation. In January, Keys' lawyers wrote to the court that, the prosecution's proposal was "a draconian sentence for a minor occurrence that could have been more appropriately handled by a civil lawsuit instead of three federal felony criminal convictions." Responding to the guilty verdict last year, Keys told Ars Technica "It's bullshit."

In a Medium blog post this morning, Keys wrote of the impending hearing calling the charges against him "baseless, absurd and entirely wrong." After thanking his supporters Keys said he wasn't sure what to expect from a verdict, noting "today is the most-important day of my life so far."