Siri Doesn't Know There's A Women's World Cup Going On
Apple's intelligent personal assistant appears to be a bit soccer-ignorant.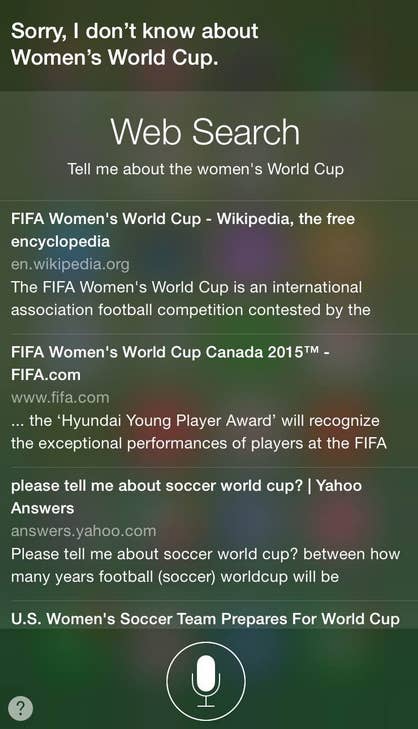 The United States Women's National Soccer team will take the field at 8:00 P.M. eastern time tonight against Sweden. The match is at Winnipeg Stadium in Winnipeg, Canada. The match will be shown on FOX, NBC Universo, NBCDeportes.com. I retreived this information by visiting the USWNT's splendid website. I had to go there (I didn't feel like giving my web traffic to the fine, upstanding people of FIFA) because my trusted iPhone assistant, Siri didn't know anything about the game. In fact, she's not even familiar with the Women's World Cup.
It started innocently enough: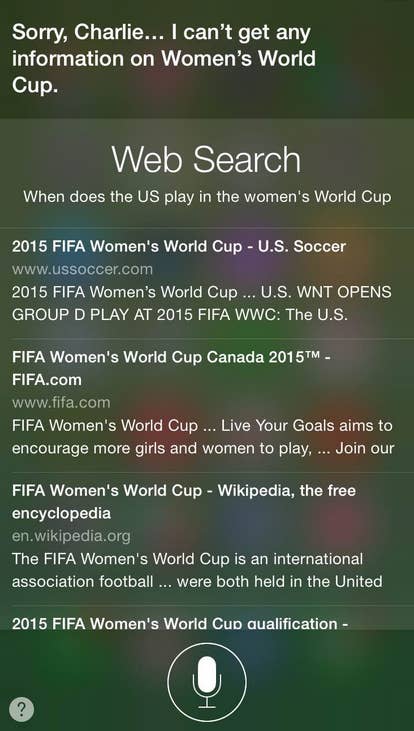 No information, eh? Something about this doesn't smell right. Crestfallen but undeterred, I figured it must be a soccer thing. Siri's voice reveals little about her geographic origins ... perhap's she's just a soccer-ignorant American. So I inquired: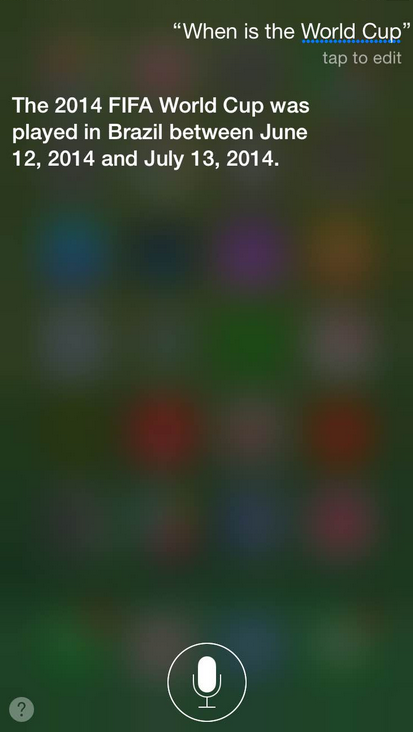 Hmmm. So is this like...a bias thing? I asked about other women's sports: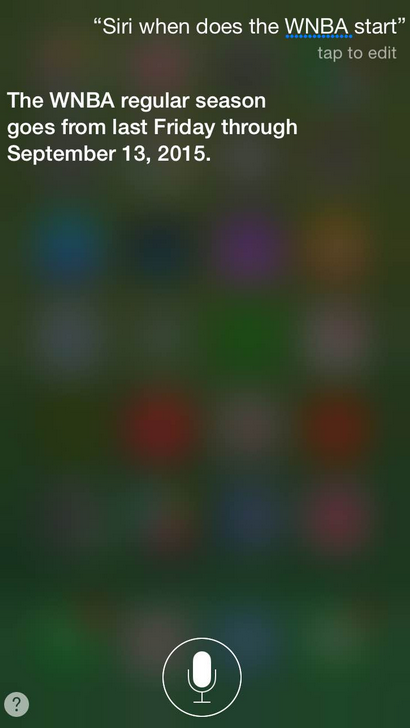 Interesting.
So: what's at play here? Just a disappointing oversight by the Siri team at Apple. Sources familiar with Siri's development say the company's engineers are working to address it.
For now, queries for the Women's World Cup and U.S. Women's National Team still dredge up rather skunky search results -- like Yahoo Answers' "please tell me about soccer world cup." But Apple's pre-coded and very frequently updated series of in-app responses has yet to address the female side of the world's most ubiquitous sport.
Earlier this week at it's annual developer conference, Siri and iOS's machine learning personal assistant capabilities were a focal point for the company. Siri's iOS 9 updates are poised to take direct aim at Google's personal assistant application, Google Now.
So, just for fun, I decided to ask Google: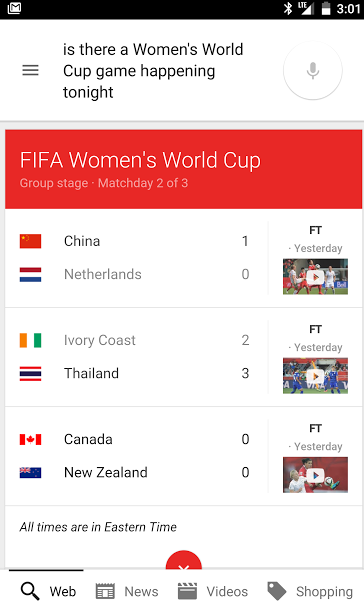 I asked the entirety of BuzzFeed's global editorial staff and couldn't find a Windows phone to test this on.