It's a cloudless, mid-January day in Los Angeles, and I'm in a cramped, dimly lit hotel conference room off the Sunset Strip getting scolded by the star of Gang Bang Darlings 8.

"I hope you all feel really guilty," Vicky Vette tells me and the 30 or so porn professionals gathered here for a piracy panel at the XBiz360 Adult Digital Media Conference. Vette is dressed in a tight but tasteful pink tank top with distressed flared jeans and peep-toe flats. Just moments earlier a man dressed in a flame-kissed bowling shirt à la Guy Fieri asked the crowd to raise our hands if we've ever streamed porn for free online. All hands, most of them white and male, went up. Now, after Vette's admonishment, he asks how many of us have shelled out for a $30 monthly subscription site.
I see one, maybe two, sheepish hands from men slinking in their seats. Even at porn industry conventions, nobody seems to be paying for porn.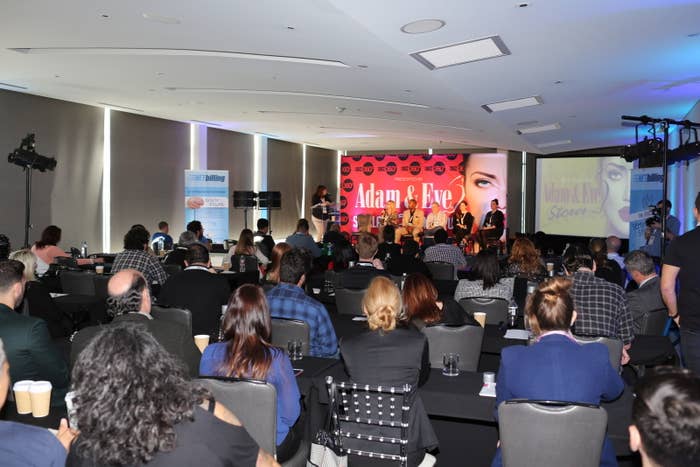 The discussion is about how porn's top directors and producers are coping with the scourge of piracy brought about by tube sites — the free, user-uploaded streaming porn video sites made in the image of YouTube — and tempers are rising. Midway through, an audience member wearing a golf shirt tucked into khakis adorned with a cell phone holster asks if the industry folk feel like they're losing out to the glut of free porn on the internet, and a panelist cuts him off quickly: "No doubt. Anyone who says otherwise is lying to you." One of the industry men on the panel tries to interject to extol the virtues of now-ancient-sounding DVDs, likening them to comic books as collectibles for the porn crowd. But as anyone who's ever typed a risqué term into Google in the past 10 years knows, the kids aren't buying and collecting dirty DVDs.
Colin Rowntree, one of online porn's cadre of founding fathers, sporting a salt-and-pepper beard, friendly, sunken eyes, and a Tommy Bahama print shirt, rattles off bleak stats from memory. "Since 1998, there's been an average of 70% drop in revenue on standard pay sites," he tells the room. "You simply need to diversify. If you work 10 times harder than you did in the '90s, then you can get close to getting back to the old revenues but not quite." The room nods solemnly in agreement.
"Well, what the hell are you going to jerk off to when we stop producing?"
To an outsider, this is a brutally honest portrait of an industry in crisis. How can the porn business, which has squeezed performers and studios so far to the financial margins that it has become openly hostile to new entrants, innovate and survive? As an art form? I summon the courage to ask the panelists this very question. But before they can respond, a performer in the front row turns to administer my second scolding of the afternoon. "Well, what the hell are you going to jerk off to when we stop producing?"
According to some estimates, 36% of all internet downloads are of pornographic material. And while there's no way to truly confirm these ever-changing figures, some observers have suggested that roughly 12% of the internet contains at least some pornographic content. In 2012, YouPorn told Extreme Tech that the site pulls in 100 million page views per day; at peak that's 4,000 page views a second. And in PornHub's 2014 year in review, the sites boasted 18.35 billion total visits and 78.9 billion total videos viewed. That's 11 videos viewed for every person alive. A casual observer would probably assume that the internet has been great for porn; in one sense, it has been. Never before have so many people had immediate access to this much adult content.
But inside the industry, porn's relationship to the internet is fraught. The adult industry is credited — quietly — with frequently building and shaping new technologies, and technology has long been credited with creating the porn juggernaut. A 1986 Merrill Lynch study, dredged up by adult industry scholar Jonathan Coopersmith, shows that "X-rated tapes constituted over half of all sales of pre-recorded tapes in the late 1970s." It took until the mid-1980s for the rest of the market to catch up; in the meantime, Deep Throat racked up nearly $100 million, most of which came from sales of tapes.
Major architectural foundations of the internet also owe a debt to porn, which helped to pioneer e-commerce and credit card billing through adult pay sites in the 1990s. Coopersmith cites "cybersex promoters" in the '80s and '90s with leading the development and distribution of CD-ROMs, noting that Penthouse's Virtual Photo Shoot software "won praise for being one of the most interactive games then manufactured." You can also thank porn for the popularization of webcams, which began their boom as early as 1995 in adult online forums.
But if porn helped to conceive and nurture the modern internet, the internet has turned its back on porn. Major internet companies like Instagram and Tumblr have hidden adult content from internal search, and Google has removed porn while de-prioritizing adult sites in its search algorithms. Facebook, arguably the internet's most important destination, has banned adult content outright since its inception, and mainstream billing sites and financial services firms have shut their doors to adult companies, citing them as "high risk" clients.
If online porn was built by technically proficient, big-dreaming smut innovators, it's now under siege by, essentially, technically proficient, deep-pocketed, shell corporation–constructing scoundrels. Consumed and overwhelmed by the fruits of its own technological innovations, the adult world must once again return to its entrepreneurial, iconoclastic roots if it wants to reclaim its industry. If anybody has any clue what we're going to jerk off to in the future, it's probably these guys.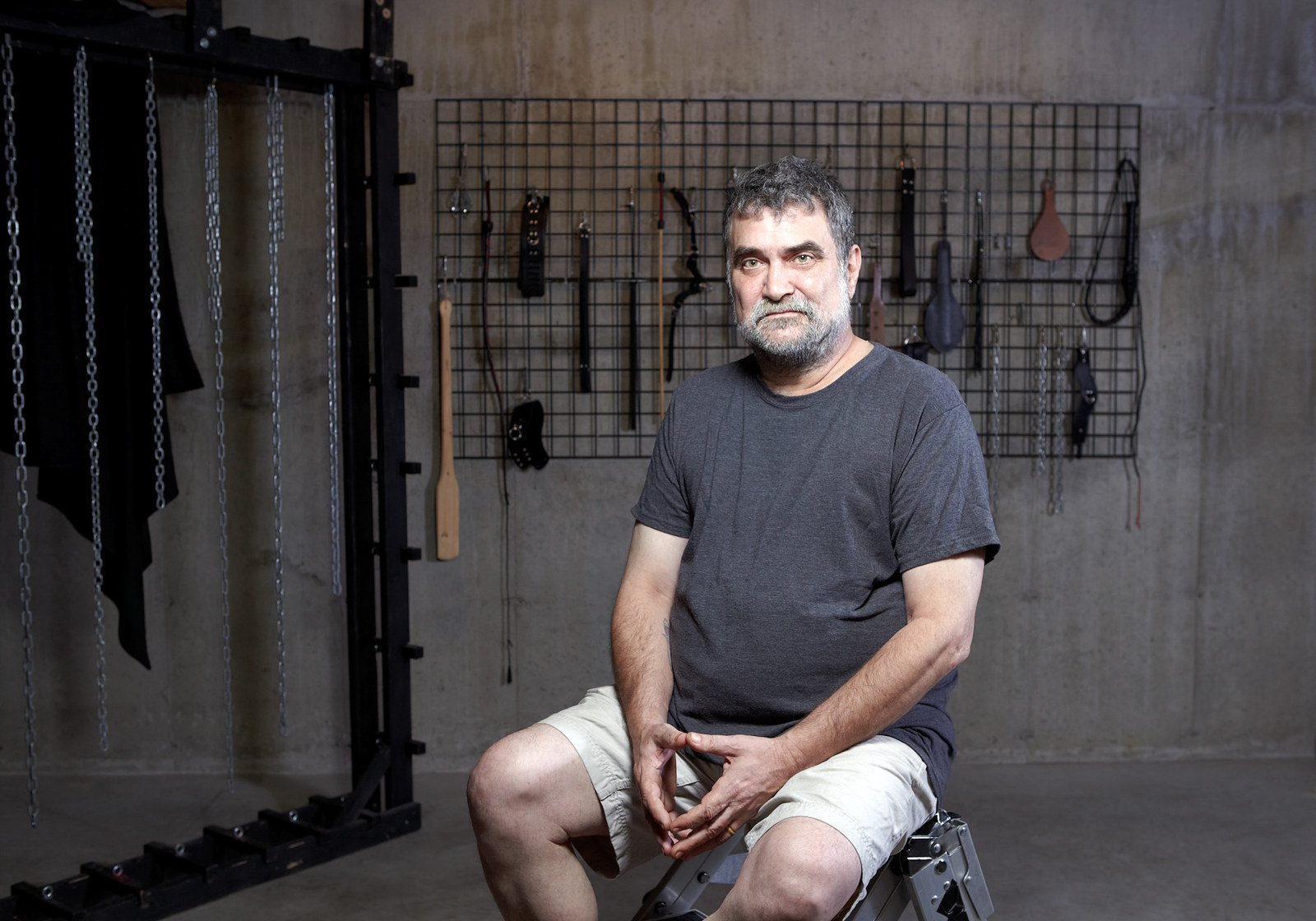 It's a cold February night and I'm driving along the pitch-dark, blind-curved back roads of southern New Hampshire as Colin Rowntree tells me how he inadvertently went from being a classically trained orchestral conductor to a BDSM website proprietor. Rowntree's tastefully furnished New Hampshire McMansion serves as a set and editing studio for Wasteland.com — it has that classic unlived-in model-home feel, but with fewer canyon views, more Keurig instant coffee machines, and a friendly old golden retriever who looks like he'd unwittingly lope into the shot during a particularly vigorous spanking scene.
Colin, 56, and his wife Angie, 54, are both in the Adult Video News Hall of Fame, but after 10 minutes talking to them, a stranger might guess that they own a burgeoning Adirondack chair business or run an artisanal scented-candle operation. Instead, this founding father of online porn has a plan to take back at least some power from the tubes.
"It's the culmination of our entire careers in this industry."
Boodigo.com is their ethical porn search engine, a chance for them to regain some control of the adult internet. "It's the culmination of our entire careers in this industry," Colin says with a smile. He spent the last year building it with a couple of ex-Google engineers, and its premise is simple: a safe, secure search engine for adult content that doesn't track users or mine any user data, algorithmically de-prioritizes free tube content, and actively weeds out deeply offensive and illegal content like child porn.
Boodigo is a direct response to Google's tightening restrictions against adult content. In March 2014, Google eliminated adult advertising in its search products and largely cut access to the helpful Google employees who specialized in takedown requests from the adult industry. It's also an attempt to curry favor with the growing legion of average porn consumers who are weary of having their most private browsing behaviors tracked. "Google is very, very good at what it does but it's not what you want if you're looking for something sensitive. Porn, fireworks, firearms. You want something naughty? Come to us and we won't track your shit," Colin says.
Colin explains how online porn has changed since he and Angie posted a few images of women in leather fetish gear on the web as part of a promotion for a hodgepodge direct-mail catalog site in 1994, accidentally launching one of the internet's first adult pay sites. Since then, Colin and Angie (who runs the porn for women site sssh.com), have experimented with all styles of content and technologies to keep their niche sites afloat. There's "This Old Dungeon," which teaches people how to build bondage furniture, and BDSMPad, a tablet porn app, which launched the same day as the iPad with the tagline "We flagellate, you masturbate." But for all the innovations, gimmicks, and decades of experience, the Rowntrees have watched the tubes destroy porn's middle class and technological edge.
Colin and Angie have managed to make a sturdy living thanks to the niche nature of their sites, but the glut of free tube porn has squeezed margins. "I've seen members inside Wasteland download 20 years of movies in their trial period, and I know for a fact those all go on the tubes," Angie says. As suspicious as the bulk downloads look, there's little the Rowntrees — or other adult producers — can do to prove it. "We've tried to search user names inside Wasteland to see if they're also there on PornHub, but they must have different names."
Essentially, the Rowntrees' proposition is that concerned internet users will eschew the convenience — and zero-dollar price point — of the tube sites in favor of privacy and peace of mind. So far it's working, albeit slowly. Colin says Boodigo had 2.5 million unique daily visitors and 7 million queries at launch in September 2014. As of mid-August, the site was pulling in over a million more unique visitors per day, with 39% of visitors returning to the site. This past August, the site received 3.5 million uniques daily. "As long as the porn's still there, they keep coming back because nobody is watching them," Colin says. If it continues to take off, Boodigo could cut off some of the tube sites' revenue by stanching the flow of traffic to pages that make money from traditional banner advertising. Given the dominance of the tubes, it's more of a first strike than it is a finishing blow, but it's one that could extend a lifeline to porn's more niche subscription sites.
Only a week after launching Boodigo's equivalent of Google's AdWords module in January, Rowntree says he received his first five-figure ad buy, and since then Boodigo's advertiser base has consistently grown to now over 400 advertisers. The organic search results have surpassed over 10 million adult sites. As porn producers look to reallocate some of their Google ad funds, Rowntree sees an enormous opportunity. As we pull into the three-door garage he recently used to film a food-fight orgy scene for Wasteland, Colin says, "I think I might be able to retire off this one someday."

Streaming video, which was first introduced to the web in 1994 by the Dutch porn company Red Light District, enabled MindGeek — formerly Manwin and before that Mansef — to build the first tube sites, allowing users to upload scores of pirated porn videos. The company's origins, much like its legality, are murky. Some link the beginnings of the MindGeek dynasty to early 2007, when Matt Keezer, one of the founders of the major online porn studio Brazzers, bought the PornHub domain for less than $3,000. It quickly grew thanks to revenue from banner ads, launching new brands like Mofos.com and acquiring tube sites like ExtremeTube and Tube8. The company consolidated under the name Mansef, but after a Secret Service raid and asset seizure of nearly $9 million, the founders, suddenly paranoid, sold the business off to Fabian Thylmann, a German programming prodigy, for a reported $140 million.

Under Thylmann's management, ad revenues soared, and the company — renamed Manwin — nearly doubled to 500 employees by 2011. A New York magazine article suggests that Manwin's pretax earnings nearly doubled between December 2009 and December 2010. While Thylmann made overtures to clean up tube piracy — Mansef, under the Brazzers owners, had been accused of allowing its users to upload troves of illegal clips to the porn sites — adult producers found it nearly impossible to stop their content from spreading illegally onto the tube sites. All the while, Manwin aggregators made fortunes from simple display advertising, which, in turn, allowed the company to buy up bigger tubes like YouPorn in 2011, and major mainstream adult production studios like Babes.com, Digital Playground, Reality Kings, and Twistys.
In 2012, Thylmann was extradited to Germany for tax evasion; Manwin has changed hands once again and is now operated as MindGeek. According to some reports, MindGeek owns eight of the top ten tubes sites, creating, essentially, a monopoly. As such, the company has the financial resources and the reach to force studios, producers, and performers to cooperate in any number of partnership deals. In many cases, they join up and give MindGeek tube sites HD preview content for less-than-optimal affiliate traffic kickback deals rather than compete with the monster sites. MindGeek declined to address the company's checkered past, noting, "The current management cannot comment on alleged operations that took place years ago under previous leadership and owners."
Even when worked up, most porn folks will admit the number of pirated clips on MindGeek-owned tube sites has decreased since the company bought many of the major adult studios. But the scourge is far from eliminated. In fact, there's so much illegal material online that it's created a cottage industry of copyright takedown entrepreneurs.
Nate Glass, owner of Takedown Piracy, removes thousands of illegal clips a week in his quest to right the piracy wrongs wrought by the tubes. His company just built a digital fingerprinting tool that identifies and flags stolen clips for copyright infringement takedown notices. He has eight studio clients on board and is confident that if all studios cooperated, he could drastically decrease the amount of pirated porn. "We took down 12,000 videos almost immediately for those eight clients who signed up," Glass tells me, noting that the program has also identified 200,000 illegal videos as well as their copyright holders.
"When you sit down to rub one out, you're not engaging in critical economic thought."
Glass worries that the viewer has no idea that their favorite, secretly bookmarked, banner ad–laden free porn repositories are contributing to the shrinking of the adult industry. In this way, the internet has ushered in a lost generation for porn: millions of young users who don't just think paying for porn is for suckers, but don't realize that porn isn't free by default.
Recently Glass, along with adult performer Jessica Drake, went on a U.S. college tour to talk to students about stealing porn. It was dismal. "Many don't even know that the porn they're watching on PornHub is there without permission," he told me. "When you sit down to rub one out, you're not engaging in critical economic thought." Glass says he sees fans tweet to adult performers with messages saying, "I love this scene of yours on PornHub," only to have the performer tweet back that the clip is up illegally. "It doesn't even enter their minds. It's a different generational mind-set."

Even some of porn's established names sound weary describing the grind. "People think I make hundreds of thousands of dollars a year, which I don't," Stoya, the raven-haired 10-year industry veteran best known for her near-ubiquitous internet presence, tells me over coffee on a snowy February afternoon near NYU. Stoya blogs frequently about the adult industry — on her own site and for The Verge, Refinery29, Vice, and occasionally for the New York Times — and is as exhausted with the state of the industry as she is eloquent about its shortcomings.
Like their production counterparts, performers often need to diversify by performing in cam shows, auctioning clothing like their bras and panties, making molds of their orifices and appendages for licensed sex toys, and interacting with fans through paid texts, snaps, and even online video games. Performers are increasingly required to book scenes without royalties and are subsequently required to promote them relentlessly on social media. "I'm just tired," Stoya says. And yet she sees a business opportunity amid the chaos.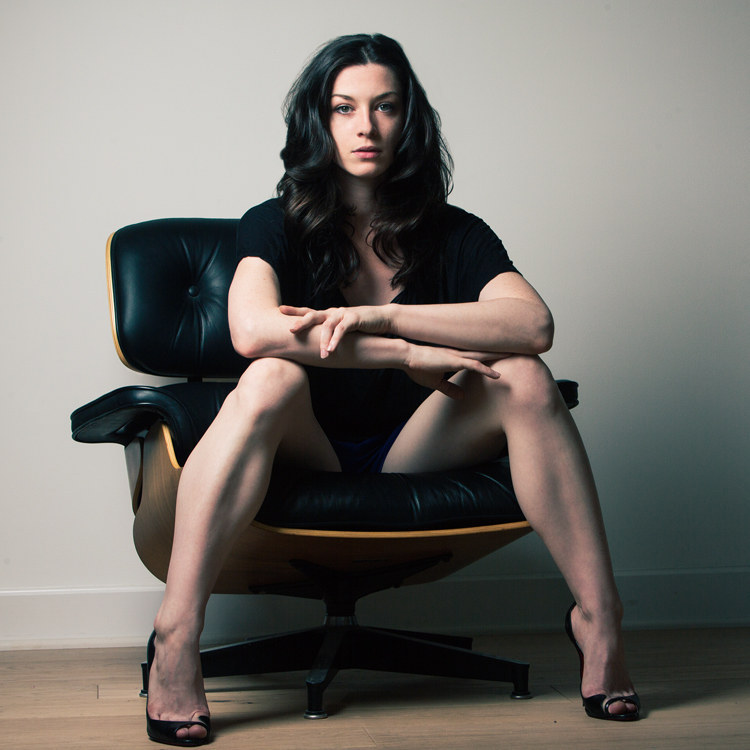 "When you hit these kinds of walls, some people go one way and stagnate, and with others it forces you to innovate," she says, thumbing through an incoming text on her iPhone. "One day Kayden [performer Kayden Kross and Stoya's business partner] and I said, 'We don't want to work for anyone else anymore.' See, we're are spoiled because we've been contract performers for so long and so we started envisioning it, thinking, OK, DVD won't work and we know that membership sites don't work." And so, last winter, she launched TrenchcoatX, a site that eschews the classic subscription model for one where viewers can preview and then pay for porn on a scene-by-scene basis. "Pay-per-scene exists with something like [the massive amateur porn site] Clips4Sale but it feels like Costco almost. We wanted this to feel like a brick-and-mortar store," Stoya says.
With its tagline "Curated Smut," the site seems to focus on highly original, artistically imagined, and expertly produced videos. Though TrenchcoatX isn't the first to pilot a pay-per-scene model, the site's videos and series aim to shoot provocative scenes and recurring series that, aside from the thrusting and exposed skin, look different from most of the porn on the internet. One of Stoya's series, Around the World in 80 Ways, is governed by two rules: "Scenes have to be shot outside the San Fernando Valley, and they have to be fun for someone involved." Another series is simply titled Fluid and celebrates all the elements that the particular term offers.
For the longtime performer, TrenchcoatX is also about fighting stagnation, not just with regard to her own work, but as it relates to the innovation of the medium. "Ten to twenty years ago you'd literally put a naked person on a DVD or on the internet and money just fell from the sky, to hear the old guard tell it," she says as we finish our coffees. "And so today you look at performers and there seems to be a bit still of confusion. It's this idea that, 'Hey, wait, my job is a job now!'"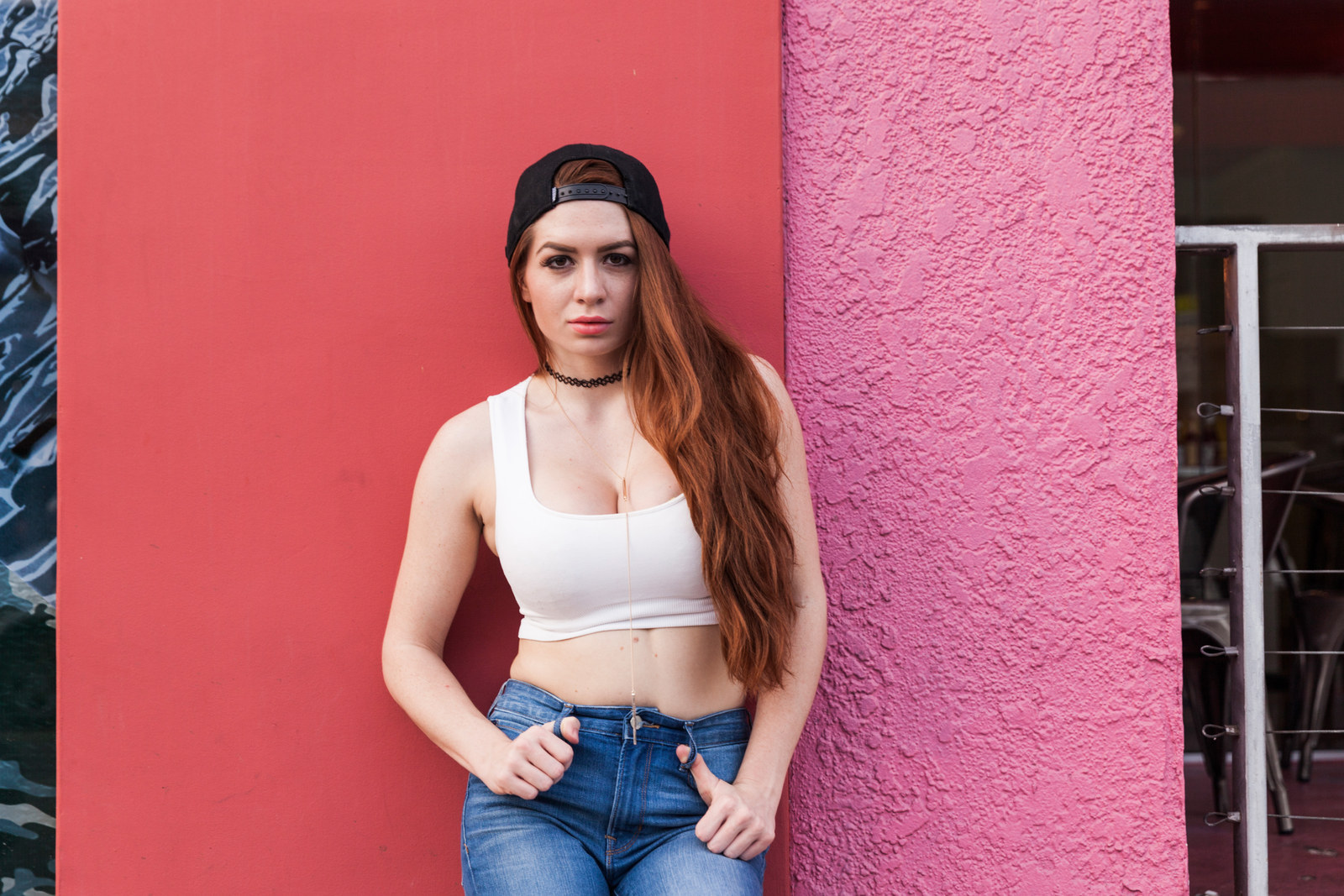 Perhaps one of the most compelling ideas of how to revitalize porn comes from Veronica Vain over an 11:30 a.m. burrito bowl in a cramped Upper East Side Chipotle. When Vain and I first met, she was not yet 100 days into her career as an adult performer but was nonetheless convinced she could bring product placement and native ads to porn.

According to Vain — a 23-year old Wall Street intern turned porn star whose conversation mixes market inefficiencies with anecdotes about on- and off-set cunnilingus — the tubes have already won. When Vain released her first video in February, a free 13-minute clip was released on PornHub. The full clip was available on behind a paywall at EvilAngel.com, the video's distributor. That morning, the PornHub clip had over 2 million views. The Evil Angel clip had only 4,000 views. "So the market spoke. They wanted free porn," she said bluntly and with hints of fatigue, as if she were trying to explain a chapter in a macroeconomics textbook to a dense college freshman.
Product placement works for movies and TV and music — so why not porn? Wares peripheral to the adult industry are ripe for product placement inside adult videos; sex toys, lubes, and condoms could be fit seamlessly into the preamble of an adult video. Add in some some breathy moaning about the branding particulars and sensible price points in between crescendoing oohs and aahs and you may just have yourself an alternative revenue stream.
"The younger generation has less qualms with porn, and most companies that aren't Folgers Coffee want porn watchers to buy their shit."
But Vain's dream lies in mainstream companies that already cultivate an edgier image (think Axe body spray and Monster energy drinks, or anything Ed Hardy) that could be marketed to the legions of frequent porn watchers. "The younger generation has less qualms with porn, and most companies that aren't Folgers Coffee want porn watchers to buy their shit. They want them as the recurring revenue stream," Vain explained. "Mommy and Daddy are dying soon."
Vain describes her ideal future scenario. "Monster can go to MindGeek and say, 'I want you to make me a big Monster scene with flashy cars and there's a hot chick drinking Monster and wants to fuck all the guys.' That would sell Monster," she says, sitting back in her chair with a satisfied smile. "Maybe not that day, but there's going to be a conversion between the guy who sees the Monster porn and then goes to the gas station and is choosing between Monster and Red Bull. He just had a nice little experience with Monster."
Vain says she has the data to back her claims. Her first film, Screwing Wall Street, is a long product placement for an adult dating site called Arrangement Finders. In the scene, Vain pitches Arrangement Finders' IPO as an investment opportunity to a powerful Wall Street executive. The pitch, a three-minute sexually tense ad for the site, goes over well, culminating in a celebratory boardroom sex romp. In this scenario, according to Vain, everybody wins, especially the advertisers. According to Vain, Arrangement Finders boasted a 426% increase in user sign-ups in the two days after Vain's video hit PornHub.
Like Kross and Stoya, Vain is also trying to get in on the streaming game. Unabashed about milking every last bit of her Wall Street association, she says she's close to securing significant financing to launch her own "Hulu for porn" operation that she's named Bangbox. She argues that piracy alone isn't what's killing the industry. "It's just easier getting content for free than buying it," she says. "Even if you're game to buy porn, it's easier to get more of [a performer's] content in one place on a tube than it is with a subscription." And so Bangbox looks to take the best of both worlds and package it into a friendly streaming platform.
To hear her describe it, Bangbox will be searchable, customizable, and, like Netflix, learn your preferences from what you watch. It'll host a slew of free three- to five-minute clips, with easy, one-click options to buy the full scene on a pay-as-you-go model. Unlike the tubes, where free scenes are typically longer but have no real way of directly converting to a sale of content, Vain hopes to make it easy to purchase a scene here and there on a whim. "Nobody has captured the impulse buying that you see with in-app purchases on phones," she says. "The way I see it, each guy has three to five girls he likes, and if he could have something to surface that, preview it, and casually watch their stuff in one place, he'd be happy to buy it." Vain says she's given away 40% of Bangbox to a technology company and that they've built a sophisticated back end to the site. Vain adds that she's waiting to close a round of angel funding by the end of September, which she plans to use solely for marketing and attracting talent with a possible beta launch later in the fall.
"I'm really just ripping off the Hulu site," she says matter-of-factly. "It's not revolutionary, but then again, I'm confident that people just don't consume enough content to justify paying 30 bucks a month for access to 7,000 videos. There's a better way and I want to build it." Vain's not alone in her pursuits. This summer, PornHub, a MindGeek company, rolled out its own subscription-based all-you-can-watch HD access package for $10 a month — something the company is trying to sell as "the Netflix of porn" (in reality, it's just a marketing spin repackaging of MindGeek's myriad subscription content with no advertisements).
But even she seems aware that there are limits to who will pay; for example, she doesn't plan to pander to those who're looking to hide their porn subscriptions from significant others. "I want people who're comfortable with paying for porn," she says. Vain's entrepreneurial streak could very well out-earn her once-potential Wall Street career, but still, even though the ideas from the likes of Vain and the Rowntrees are practical, even technologically savvy, they feel like protective jabs intended to merely extend porn's dreary fight into another round. So, where's the knockout blow?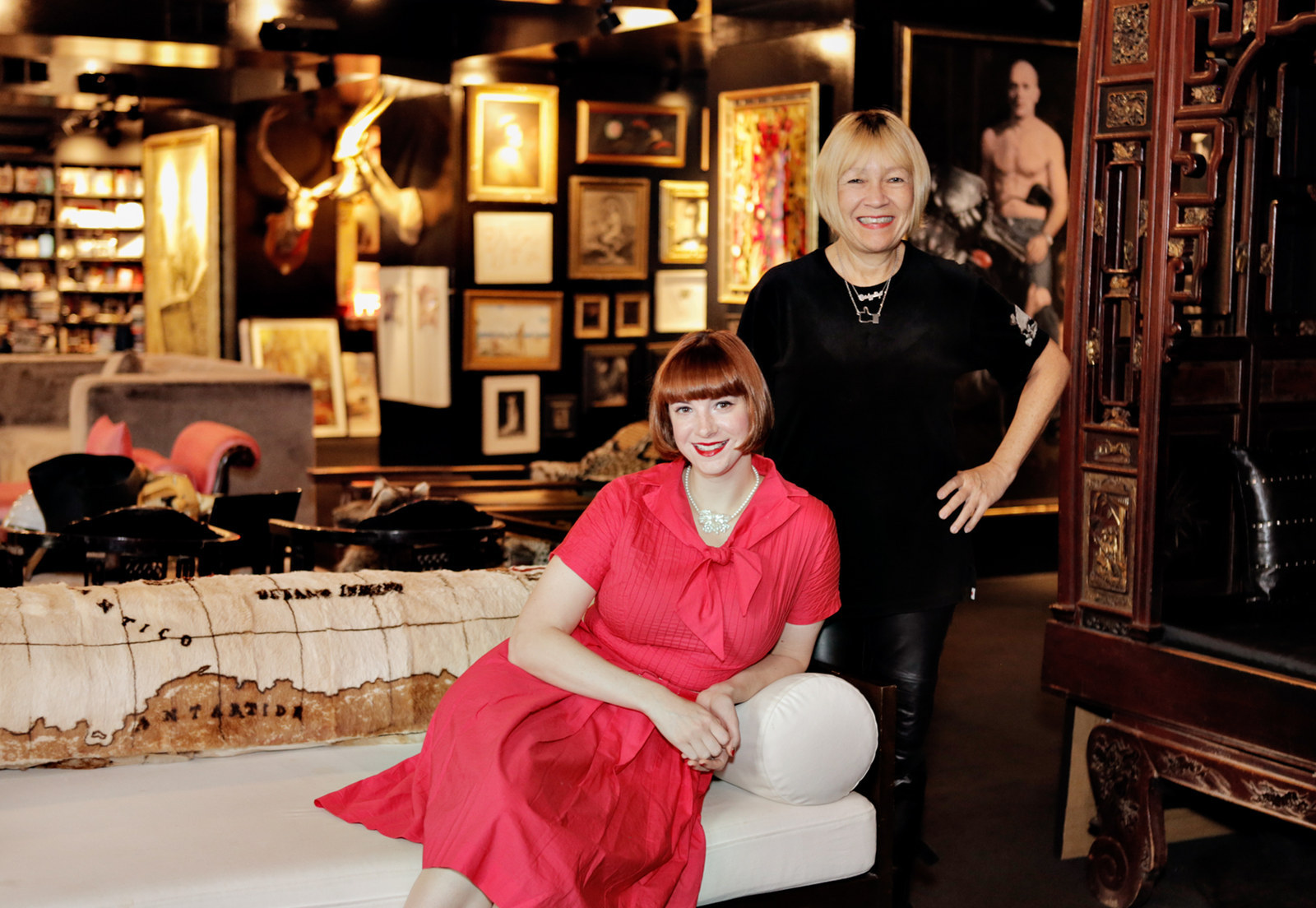 Cindy Gallop has a lot of lines. Here's one of them: "I'm in the Steve Jobs reality-distortion business." Her line, like many things Gallop says, is both immediately catchy and mildly perplexing; at first it makes decent sense but upon further inspection seems like it could be nonsense. Or maybe it's the other way around? The same can be said of Gallop's current fixation (and the reason for my visit to her eccentric, all-black, modeled-after-a-Shanghai-nightclub apartment): She wants to move porn out from the shadows as a vice industry, alter the way we talk about, think about, and share stories about our most private intimate relationships and, while she's at it, essentially transform the future of adult entertainment.
That's a monstrously tall order. But for Gallop it's personal. Gallop is 55 but now only dates men in their twenties, a policy that has led her to believe that bad sex education combined with unlimited access to free porn has turned millennials into less than tender and attentive lovers. Her solution: Since porn has become a stand-in for sex education for most younger men, Gallop created MakeLoveNotPorn.com, which is essentially a PSA site to dispel myths about the adult industry. The More You Know, but for true facts about facials.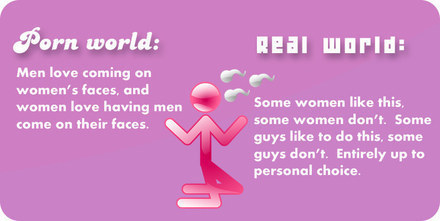 The site's popularity quickly prompted a spin-off called MakeLoveNotPorn.tv, a pay site that features non-porn types filming themselves having sex with real partners and flings. The goal: to illustrate the varied landscape of real-world sex, which Gallop and her team define as fun, silly, embarrassing, messy, and markedly different from the deadly serious sex you'll find on your average tube site.
"Imagine the sexual equivalent of' 'Charlie Bit My Finger,''' she beams. Most, if not all, contributors on the site are paying members who film their scenes themselves, but Gallop believes there's a way — through safe-for-work couple "intro videos" — to engineer virality that might get people to shell out the cash to watch the full scene. These "MakeLoveNotPornStars," as Gallop calls them, lack the extreme proportions, fitness levels, tans, and natural gifts of most traditional porn stars. It's a wholly different representation of sexuality that draws members with the promise of sex that looks familiar. So far MLNP has brought in 881 submissions, resulting in 333 videos on the site and 100 unique "MakeLoveNotPornstars" (mostly average Joes) and has roughly 350,000 members, according to Gallop.
"Imagine the sexual equivalent of 'Charlie Bit My Finger.'"
Gallop hopes that real-world sex in the adult entertainment world will lead to viewers having a healthier relationship with porn. But there are limits to this altruism; there's also, according to Gallop, substantial money to be made in sex-related startups and porn that makes you feel good about watching people being sexual. Gallop likes to recite the Silicon Valley mantra that the biggest problems deliver the biggest returns, and sees plenty of problems (an unhealthy cultural relationship with sex) and billions of potential users (people who, uh, like sex). And destigmatizing porn would ultimately mean drastically widening the pool of investors willing to back "sex tech," which Gallop defines as "technology-driven ventures, designed to enhance, innovate, and disrupt every area of human sexuality and human sexual experience."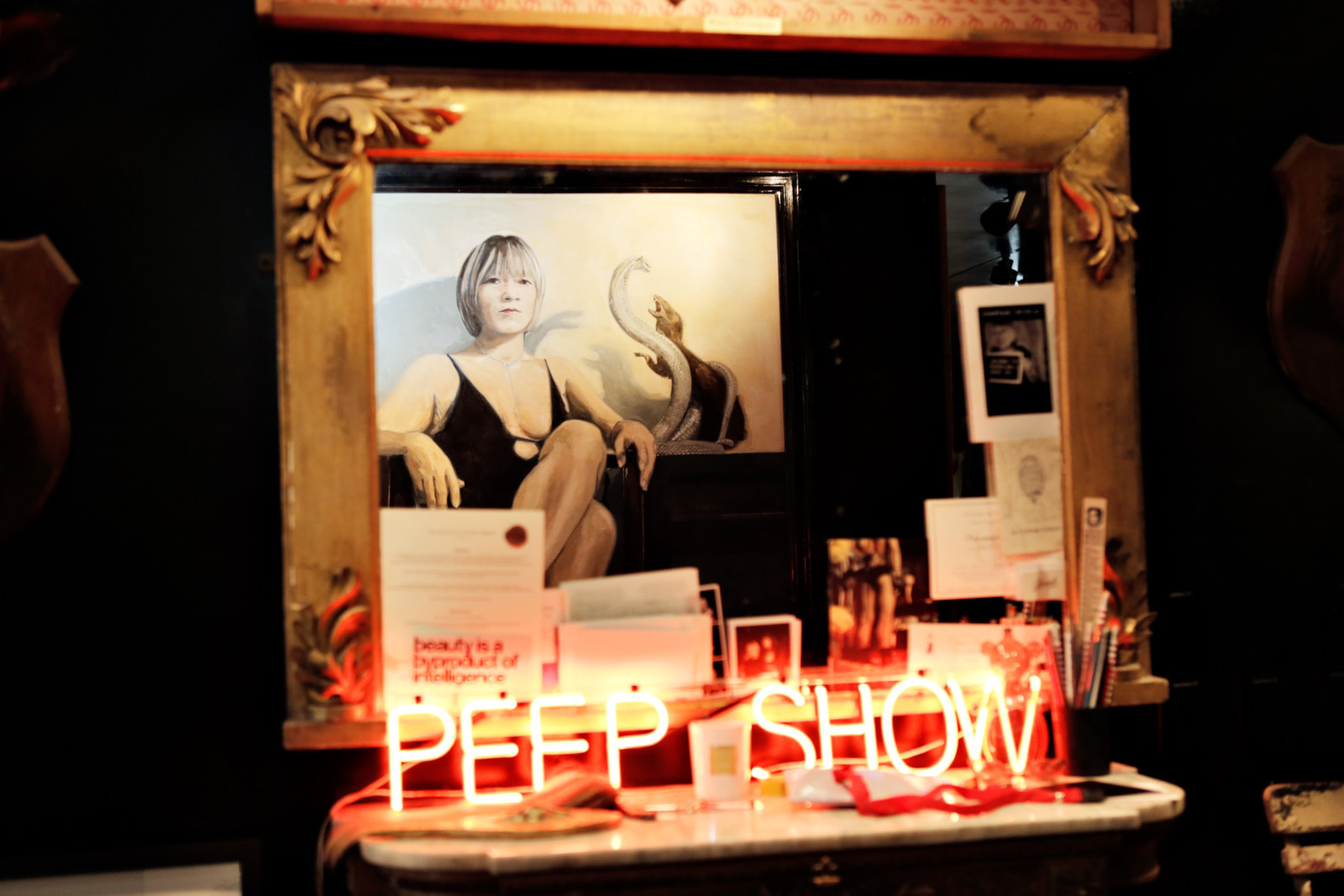 "If [Silicon Valley] chose to actively focus on adult and sex as an area of investment, oh my god, the opportunities," she says, rearing back into her couch with excitement. On the surface, the worlds of porn and tech seem uniquely suited to each other; the adult world needs the money, while venture capitalists, who often self-describe as risk takers, have a potentially massive audience in porn consumers and, consequently, billions to be made (the adult industry alone has been said to be valued at $87 billion in 2015). But even with erotica having its zeitgeist moment (50 Shades, etc.), Gallop struggles. "High-profile VC firms can't bounce my investor profile back fast enough," she sighs. "You'd be amazed how many fucks are given when it comes to sex tech."
At an event Q&A this winter, Gallop confronted PayPal founder and infamous investor Peter Thiel — who recently led an investment in a marijuana tech company — to ask if he thought startups focusing on sex tech, or the future of sex, were as untouchable as the rest of Silicon Valley. Thiel stepped around the question with a sterile non-answer. And for the past nine months Gallop has struggled to bring angel investors on board to fund MLNP.tv. "It goes like this: I meet with somebody who's interested and captivated by the idea. We have a great conversation, and then talk to spouse or a friend who will say, 'What the fuck?!' and all of a sudden the dialogue just disappears," Gallop says.

The tech world's reluctance to invest in sex tech has led some, like Brian Shuster, to pursue their own futures. Shuster has been involved in the adult world since online porn's beginnings. Currently, he runs Utherverse, an online virtual community that looks a lot like The Sims and allows real people to create alter egos and live second — and oftentimes seedier — lives online. Only in Utherverse, possible and frequent goings-on include but are not limited to buying drinks, chatting about the weather, going to strip clubs, and doling out blow jobs in digital club bathrooms. For a growing number in the adult industry, this sort of virtual reality sex is the last major frontier in the adult space. And Shuster is their guide.
Shuster believes that the adult industry's woes have little to do with tubes and piracy. "We've always had piracy of some kind since the beginning. What really happened is the adult industry online grew exponentially; revenues soared in a compressed period of time," he says. He argues that porn's shrinking middle class is largely due to the natural maturation of internet porn as a business. Basically, according to Shuster, when companies put beautiful naked people having sex online, it "rained a huge amount of money on the industry" and, ultimately, that growth was unsustainable.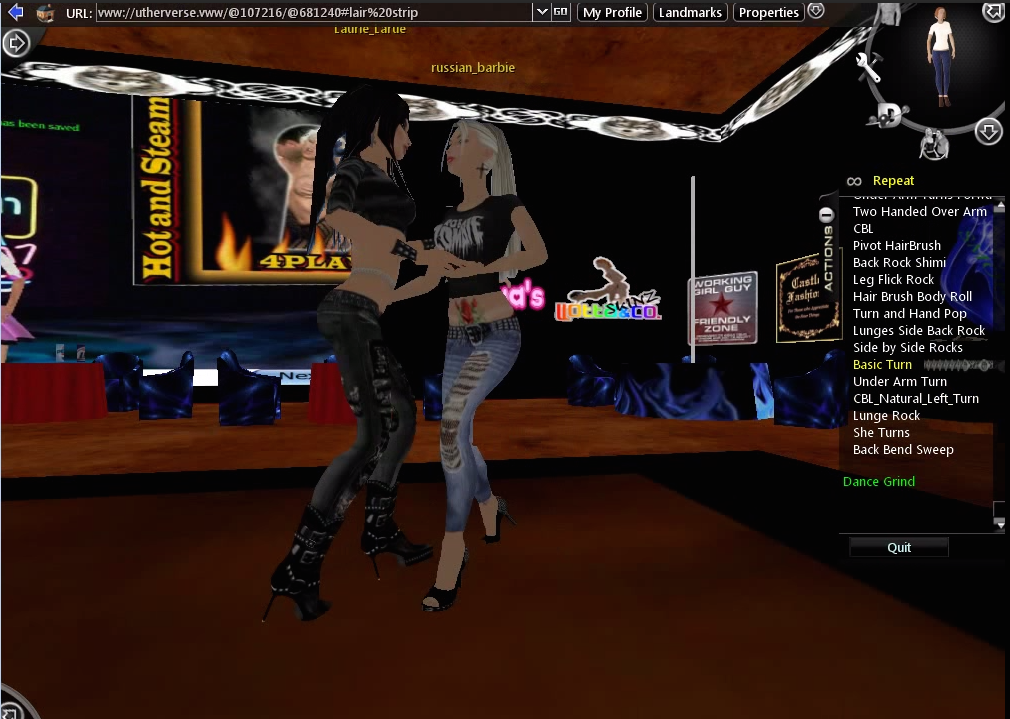 Over the phone his voice never wavers as he discusses what he has named the dawn of the sexual singularity. Shuster believes that this convergence of virtual reality, through something like the Oculus Rift headset coupled with haptic touch sensors and more invasive penetrable/penetrative devices — known in the biz as "fucking machines" — represent an entirely new paradigm for porn, where physical barriers to sex, including meeting people, erode away. He expects it to arrive in the next four years. "It's like no opportunity in the history of man," he says enthusiastically. "For the majority of people, they'll prefer to have sexual experiences be networked as opposed to being real."
Like Gallop, Shuster approaches this frontier as not only a new business model but a seismic cultural shift. There's been no shortage of buzz around this fringe technology, but when it comes to connected sex, hype tends to overshadow actual pleasure. Shuster is undeterred.
His vision is a hell of a lot for even a savvy internet-faring human to process. Without a hint of sarcasm, irony, or even doubt, he argues that "if governments allow it to happen properly, then borders don't matter. You could fall in love with somebody living in a country that your country has a problem with. But still, we're meeting each other's friends and we aren't limited by geographical boundaries."
VR's appeal to porn is simple. Strap on a few wires, turn a few knobs, and you're a set of goggles away from engaging with your favorite star or fantasy from the comfort of your home. Best of all, the ability to pirate a real-time, real-world physical experience is virtually zero, at least for now. Industry observers like Alec Helmy, founder and publisher of adult trade magazine XBiz, sees Shuster's work as "game-changing." "I believe Brian stands alone and there's really nobody else in terms of the complexity of what he's doing to make a foray into the future," he told me.
"This is the merger of adult entertainment and sex and human relations."
This language, at the very least, isn't exactly new. Virtual sex — known in the industry as teledildonics — has long been billed as the savior of pornography as well as the future of sex. Twenty-five years ago, tech pundits boldly declared that "portable telediddlers" would be ubiquitous by 2010. That future never arrived. And even Shuster admits that it will probably take another decade for the physical sensation of teledildonics to be comparable to actual sex. Still, VR and teledildonics may be the best bet for porn to reclaim its technological dominance. Shuster calls it "the last major disruption in the adult space" and, as such, there's a lot at stake, including cash.
"This time around, let's not be stupid," Shuster says, alluding to how the porn helped lay the foundation of the modern web, only to be forced out when it came of age. Shuster wants to develop and patent virtual reality tech and then license it over to mainstream media. "This is the merger of adult entertainment and sex and human relations," he says. "We have to own it."

The sexual singularity, from a casual internet user's vantage point in 2015, feels about as probable as a three-way with your Roomba and Siri. And Gallop's quest to socialize and turn hardcore sex bloopers into the next "Gangnam Style," and eventually help to build the next Y Combinator for fucking machines, flies in the face of hundreds of years of good old-fashioned American repression. Searching for answers leaves only a series of frustrating, if not contradictory dilemmas.
If the smaller revenue plays — plugging Monster energy drinks during a hardcore sex scene, starting your own search engine — don't seem like enough to keep porn's bottom lines healthy in a free-content era, then VR and socialized sex seem too far-fetched to be feasible. But as the moonshooters Gallop and Shuster are quick to point out, the sexual singularity (or at least passably enjoyable and worth-paying-for and normal-to-use sexual services) in the next seven years doesn't sound any less realistic than a description of an iPhone did in 2001.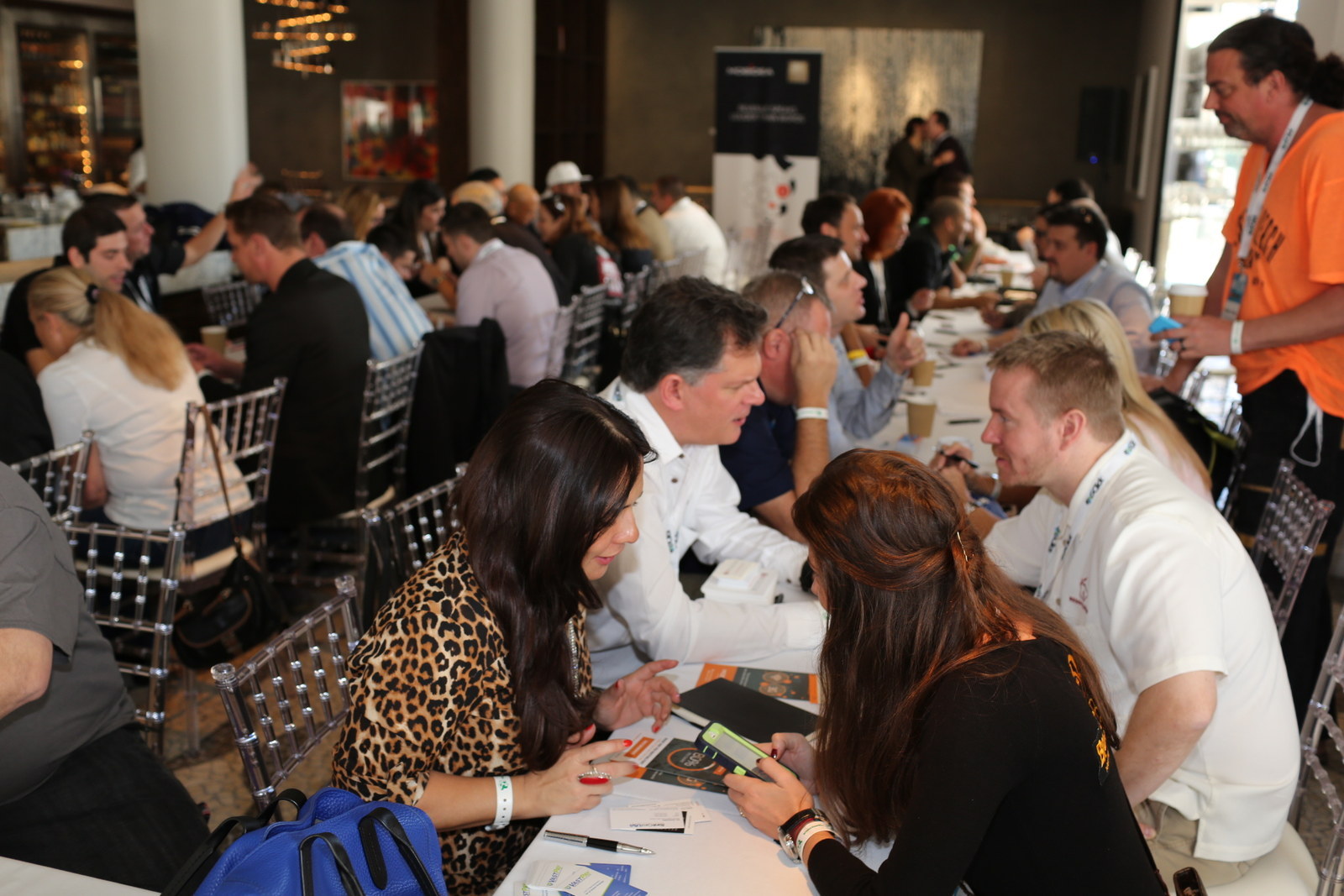 There's also opportunity. As I walked around the XBiz conference last January, I saw little flash or excess or even any shocking, sexy booths to speak of. Save for a few Fleshlight and Ashley Madison advertisements, it was hard to distinguish the second floor of the Andaz hotel from your average trade show. Eavesdropping on conversations yielded reserved banter about CPMs and purchasing affiliate traffic. Porn's uncertain, technology-driven, piracy-laden years have, in a weird way, forced the industry to grow up, creating the conditions for the Rowntrees, Vains, Gallops, and Shusters of the world to make their mark on the business.
"It's work. It's a job," one conference attendee tells me outside the smokers' lounge that overlooks the Sunset Strip amid a sea of custom-made golf shirts and cell phone holsters. He sighs. "No more crazy parties," he says. "Now you have to develop business plans. It's not as exciting, but it's better for the industry that we're not resting on our laurels. People want quality and are tired of just seeing the same girl getting railed again and again."