The day's last beams of sunlight were slipping behind the Dallas skyline when Rev. Jeff Hood heard the shots.
Hood, a Black Lives Matter organizer, marched through the evening heat, leading the several hundred protesters from Belo Gardens Park up through Main Street. They made their way to the center city courthouse and pushed toward Austin Street. He surveyed the crowd and caught the eye of a police officer, who, Hood says, commented that the protest was going smoothly.
As Hood crossed Austin Street, he stopped cold. It was 8:58 p.m.
"I heard, pop, pop, pop, pop. Immediately, when I heard the shots, I looked up and I saw what I believed were two police officers that went down," Hood later told reporters. "I didn't know what to do. The first thing I did was I grabbed my shirt, because I was close. I felt like I might have been shot. I was feeling around. The sergeant ran towards the shooting. I ran the opposite direction."
Dozens of protesters and bystanders did the same.
Over the police scanner a call came through — "Market and Lamar, Market and Lamar — assist officers, shots fired" — followed four seconds later by an urgent command. "Code three. Stay off the radio. Officer down."
A block away, David Wilson, a freelance photographer, saw the wave of people running by and switched on his GoPro. "As I got close by the parking garage," he told BuzzFeed News, "I began to hear a barrage of gunfire. And so I grabbed my friend and we moved back just as there was another barrage. We couldn't figure out what was going on. It was chaos."
A few feet away, on the corner of Main Street and North Lamar, Michael Kevin Bautista, a graphic designer, thumbed through his phone, opened up Facebook, and began streaming live to his friends.
"Holy shit, holy shit," he exclaimed. Just across the street, outside the Bank of America Plaza parking garage, some officers had fallen to the ground, while others crouched behind police cars, shielding themselves from an unseen gunman.
"They're shooting right now, it's coming from the right," he narrated. "Around these buildings. I don't know where it's coming from...there's an officer down." The gunshots stopped momentarily, and Bautista spotted what appeared to be a second officer down. Down North Lamar, he could see officers in tactical gear and yet more advancing, guns drawn. "I love y'all," Bautista said into the camera.
At the same moment, a few blocks back, at the corner of San Jacinto and Griffin streets, the march was still moving forward, the protesters unaware of the chaos that was already unspooling. Suddenly a tall black marcher wearing glasses and a "Black and Abroad" T-shirt stopped and put his arms out to his sides to hold the crowd behind him back. "Wait, wait, wait, wait," he yelled, looking forward. Seconds later, protesters scatter in every direction. "Shots fired! We have shots fired!" an officer yells.
Sidney Johnson, a reporter for the Dallas website Central Track, heard shots and saw a dozen or so people running toward him, screaming. Running through them, his camera in hand, he made a quick right into the parking garage of the Bank of America Plaza. He sprinted up the ramp, heard the second barrage of shots ring out, and looked out over the top of the garage.
"He shot five — seven times," someone next to him said.
"It's a dude?"
"No, it's a sniper from up here somewhere," the bystander replied, pointing up toward the sky.
"It's a sniper?" Johnson said, stunned.
"You hear the shots, don't you? It's a sniper! Get down! Get down!"
He could see at least three officers on the street, with perhaps more in a squad car. He couldn't make out exactly what each of them was doing, but one thing was clear: At least one of them had been shot.
Back down the parking garage ramp, past distraught men, crying and huddled down for safety, Johnson found a vacant street lined with jackknifed cop cars, their sirens flashing. The sound of the gunfire echoed off the walls of the garage, making it impossible to tell what direction the shots were coming from. "I thought the guy was on top of the parking garage," Johnson said. "Others were saying there were multiple shooters across the street at the El Centro building. I didn't know."
Eniola Abioye, 26, arrived to the outskirts of the protest late. She parked near a gas station, in a more residential area, she said, and watched as police car after police car sped past her. She got out of her car and heard "what sounded like fireworks," she said. "People were like, 'Those were gunshots.'" She could smell gunpowder in the air.
Danielle Molina, who watched from her apartment window as people fled, told BuzzFeed News that "everyone had the same look on their faces — shocked, numbed. This wasn't supposed to happen."
Word spread that police officers had been shot. Abioye said she stayed, trying to figure out what was happening and if anyone needed help. She was in shock, "still reeling" from the events of previous weeks — the deaths of Alton Sterling and Philando Castile.
"I just felt a lot of darkness."
Around 9:25 p.m., Wilson, the freelance photographer, still had no answers amid the confusion. "It wasn't clear which way to go," he said. "A lot of people went west to go to safety over the bridge. In hindsight, that was the best idea. I didn't go that way."
In the chaos after the first shots, Wilson found a friend he'd met earlier at the front lines of the protest. "She told me she saw bodies fall — but it was unclear if there were gunshots, or just falling for cover," Wilson recalled. The two friends headed south, away from the shots and toward the Omni Hotel.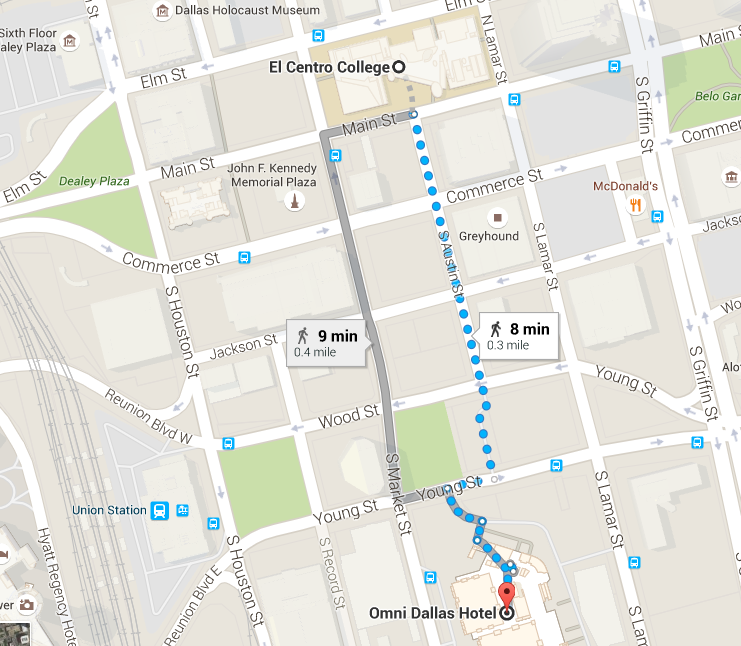 Dozens of people, protesters and guests, were huddling for shelter. Moments later, somebody screamed that the gunman was there, inside the hotel. Then everyone else started screaming, and scrambling for cover. Wilson found a service elevator, which he took to the 15th floor. There, he and his friend hid in a maid's closet for an hour, following news updates of the scene outside on their phones.
By 9:30 p.m., Dallas police flooded the empty streets. An officer corralled a number of people near the the Bank of America Plaza parking garage to a Greyhound station a block away from the shooting. Inside the station, Johnson surveyed the crowd, which he estimated at around 40 to 50, a mix of protesters and police. Resting against walls, the shaken bystanders hugged and cried and consoled each other, sharing phones to let those who'd lost theirs get in touch with loved ones. "They had just been running for their lives," Johnson told BuzzFeed News. "It's hard to describe, but there was just such a great sense of solidarity between all of us."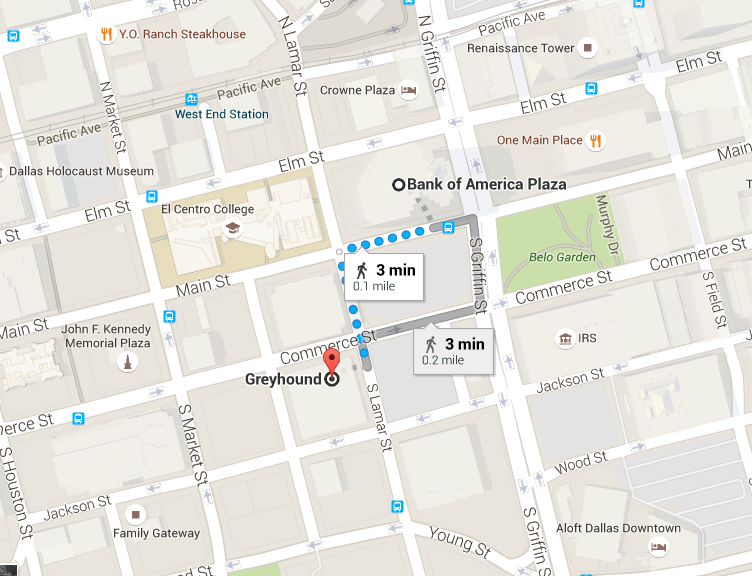 Minutes later, police entered in full tactical gear, guns drawn. Other police officers moved to guard the perimeter of the station. Someone told Johnson they were looking for a closer position near the El Centro parking structure. "I kept hearing different reports on how many shooters there were," Johnson recalled. "All I knew is that the police knew where that dude was — they were looking at El Centro and they knew exactly where he was."
In the distance, muffled shots continued to ring out. Bystanders flinched with each new round.
At 9:40 p.m., the first reports trickled in to Dallas news affiliates that two officers had been shot. One minute later, police evacuated the Bank of America building, Dallas's tallest skyscraper.
Sometime around 10 p.m., Ismael Dejesus, a guest in the downtown Dallas Crowne Plaza Hotel, was startled by what sounded like fireworks outside his room. He ran to the balcony and saw a man moving away from a Chevy SUV in tactical gear, holding an AR-15-style rifle with a large magazine. Dejesus turned on his phone to record the scene as the man huddled behind a white pillar outside the Crowne Plaza's adjacent building, shooting his gun. [Warning: Graphic video.]
A police officer approached and braced himself around the pillar, just 10 feet away from the gunman. Dejesus focused his phone's camera on the two as they exchanged fire, the gunman blasting the pillar, dropping empty magazines and fishing new ones from his vest pockets. Then he ran out toward the street, out of view of the officer.
The gunman approached him from behind and fired a burst of rounds. "It looked like an execution, honestly. He stood over him after he was already down and shot him maybe three to four times in the back. It was very disturbing to watch," Dejesus later told CNN.
By 10:23 p.m., Dallas Area Rapid Transit police had filed a report citing four officers shot, bringing the total to six. One of them — Brent Thompson, a 43-year-old who had served in Iraq — was dead, the first rapid transit officer to be killed in the line of duty. Three minutes later, Dallas Police Chief David Brown reported that 10 officers were shot and three had died. Brown attributed the deaths to two snipers, who he believed were still active.
A few minutes later, more than an hour and a half after the first shots were fired, Sidney Johnson met his editor, Pete Freedman, outside the police barricades. The two walked together to find a safe place to upload their footage and file their stories.
With possible suspects still at large around 10:44 p.m., law enforcement authorities expanded the search perimeter to cover roughly 20 square blocks of downtown Dallas.
Eight minutes before 11 p.m., Dallas police released an image to Twitter of an unnamed black man, declaring him a suspect in the shootings, and asked for help locating him.
A minute later, the police department updated the number of officers shot to 11. Twenty minutes later, another announcement: A fourth officer had died. Among the slain officers were Patrick Zamarripa, a 32-year-old husband and father and veteran of three military tours in Iraq; Michael Krol, a 40-year-old Detroit native who had graduated from the Dallas Police Academy in 2008; Michael Smith, who served the Dallas Police Department for 26 years; and Lorne Ahrens, a 14-year veteran of the force.
Three minutes after that, the FAA announced it was restricting flights over Dallas, citing police activity.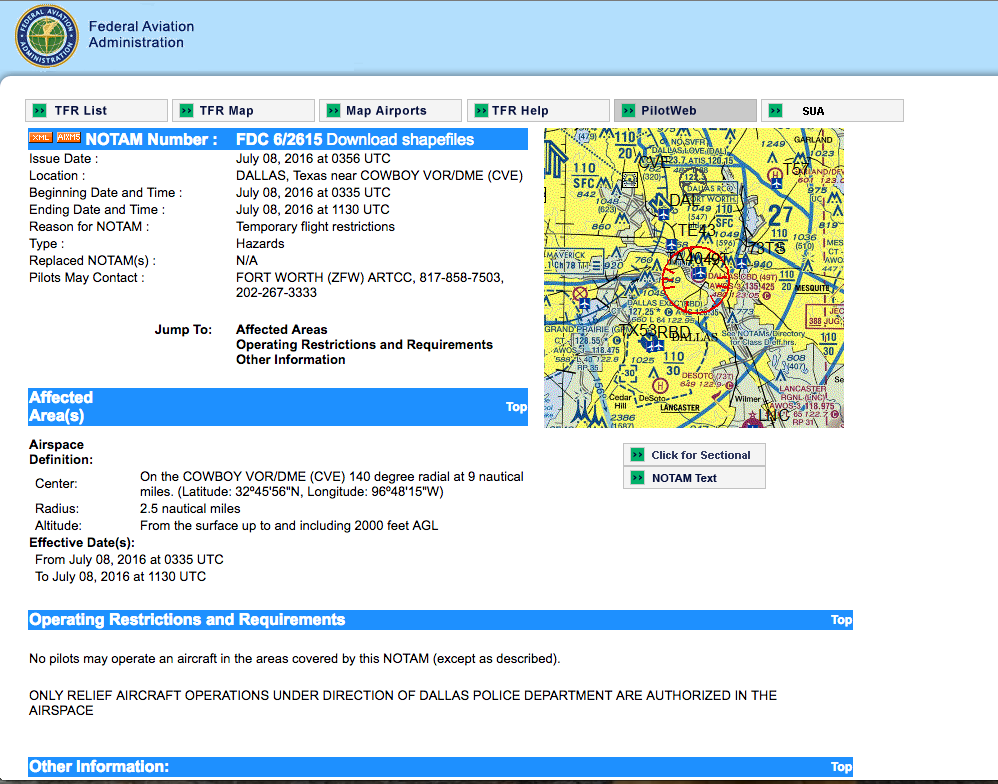 It was after 11 by the time David Wilson and his friend emerged from their hideout on the 15th floor of the Omni Hotel. Looking out the windows, Wilson watched as police officers secured a nearby footbridge. "They had their guns high and were having everyone who approached from the other side hold their hands above their heads as they were coming over. That's how we knew it was still going on around us," he told BuzzFeed News.
In the lobby, Wilson watched as dozens of hotel guests lined up, luggage in hand, attempting to check out. Wilson made his way outside to survey the street, which was still lined with cop cars and illuminated by their blue and red sirens. "We hung out outside the hotel for a moment and the police helicopter searchlights started scanning right in front of us — never a good sign," he said.
Then, finally, a bit of information: The local station WFAA reported that shots were fired inside the El Centro parking garage, and that a SWAT team had the suspect cornered. A standoff was underway.
By 11:27 p.m., almost two and a half hours after the first bullets, Dallas Police reported they'd taken a female suspect into custody after a shootout in the vicinity.
At midnight, David Wilson and his friend headed southwest toward Interstate 30, where he had arranged, from within the maid's closet, to meet up with friends. In the early moments of July 8, they found one another and drove away.
Meanwhile, the suspect was still in the parking lot. Police say they tried to negotiate. But shortly after 12:30 a.m., the discussions broke down and the gunfire started again.
After 1 a.m., Mark Hughes, the man whom police had previously announced was a person of interest, but who had since been cleared of suspicion, gave an interview to CBS affiliate KTVT.
Shoulders slumped, Hughes sighed. "I don't know what to say, I can't believe it," he said. "Hindsight 20-20, I could have easily been shot. We received a phone call that my face was on there as suspect and immediately I flagged down a police officer. I was talking to police and laughing and joking with them. When the shooting started we went to the cops and asked, 'What can we do? How can we help?'"
Meanwhile, at the parking garage, the standoff dragged on into the night. Officers would later say the suspect told them he was upset about the the police shootings of the past two days, that he intended to kill more officers, that he had planted bombs in undisclosed locations downtown, that he wanted to kill white officers. He denied affiliation with any outside terrorist organization, the police said, and told them, "The end is coming."
Hours had passed. Bystanders had gathered outside the barricades, along with news crews, all of them trying to find out what was going on inside. Just after 1:20 a.m., Chief Brown said, he made the call to deploy a "bomb robot" against the suspect. At a press conference the next morning, he explained his reasoning, saying, "This was a man we gave plenty of options to to give himself up peacefully, and we spent a lot of time talking. He had a choice to come out and we would not harm him, or stay in and we would. He picked the latter." The department outfitted the robot with a parcel of C-4 explosives and sent it in the direction of the cornered suspect.
At 1:28 a.m., reports surfaced on Twitter of a loud explosion near the standoff. The suspect, who would later be identified as Micah Johnson, a 25-year-old veteran, was killed in the blast.

It would be another hour before officials concluded that all armed threats had been neutralized, and police packed away riot gear and began a bomb sweep of the city. But the long night of violence had come to an end.