Here's What Google's Self-Driving Car Can See
The T-1000 of midsize sedans.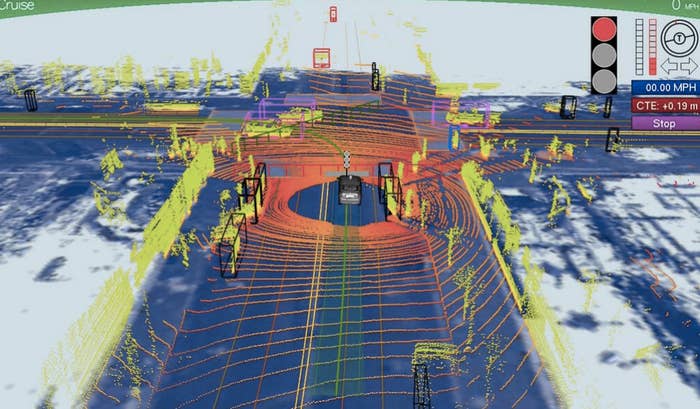 Last night Idea Lab's Bill Gross tweeted this photo of Google's self-driving car parked at a stoplight. It shows the car's impressive 360 degree field of view — and hints at how the car problem-solves in real time. Gross says that the car takes in an astonishing 1 gigabyte of data per second, though he doesn't offer a source for the data.
Google's self-driving cars could be on the street sooner than you think. After successful early tests, Google engineers have hinted that the cars are about five years away from being ready for the masses.