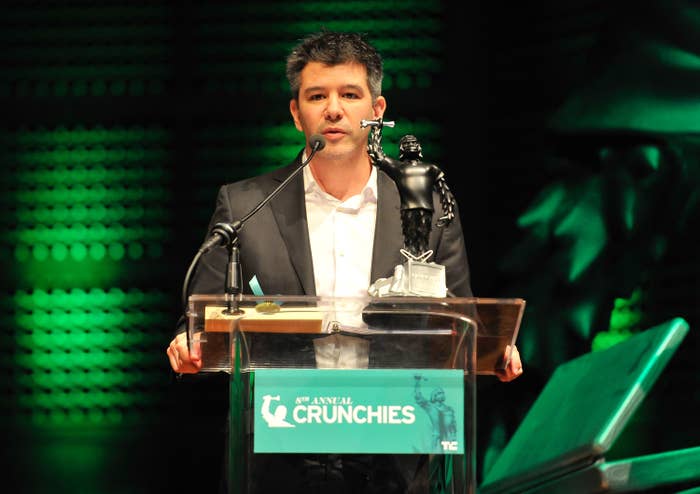 A former Uber worker claims that an investigator acting on the company's behalf entered her apartment without permission and acted in an intimidating manner in an attempt to discover the source of a BuzzFeed News story. The former employee sent the company a cease and desist letter in response. Uber previously confirmed to BuzzFeed News that it is investigating the source of the leak.
Morgan Richardson, a former Uber worker in Portland, Oregon, alleges that Uber's legal and security and law enforcement director, Craig Clark, contacted her on March 4 in response to a BuzzFeed News article about leaked internal data regarding rape and sexual assault. According to Richardson's attorney, Clark "asked her a series of questions" and "began to accuse her of taking certain screenshots and giving them to the media."
The article in question was not published until March 6; however, Uber was notified of the leaked screenshots by BuzzFeed News on March 3.
After publication, Richardson's attorney alleges, Clark contacted her again demanding she hand over "any information she had collected and disclosed and that she identify anyone to whom she had disclosed such information."
According to the cease and desist letter, on March 25 at around 7:30am "a male individual showed up at Richardson's apartment and began banging on the door." After five minutes of continued knocking, Richardson "saw him opening her mailbox and looking inside it." The letter alleges the unidentified man "place[ed] his ear against her door apparently to hear her inside."
When Richardson opened the door, it alleges, the male "identified himself as an Uber investigator from California" but did not provide any identification.
The letter further states:
During this conversation, the investigator asked if he could come into her apartment and she refused. Despite this refusal, he walked into her apartment while she was getting a pen. This clearly constituted trespass and frightened Ms. Richardson since she had just refused him entrance. The Uber investigator, sent from California to intimidate Ms. Richardson, put his briefcase on the sofa and took out a legal pad for Ms. Richardson to write on. She wrote that she did not want to talk to him and then he said, "You know what this is about don't you?" She replied that she thought she did. At one point, he asked ominously, "Do I scare you?" Then he said to her, "THIS IS NOT GOING TO GO AWAY YOU KNOW."
When reached for comment, Richardson's attorney, Martin C. Dolan, would only confirm the validity of the letter, noting the document is his only contact thus far with Uber.
An Uber spokesperson told BuzzFeed News the investigation is ongoing, adding that "we have an obligation to look into situations like this where sensitive confidential and personal information has been shared."
They continued: "As we said in our blog post a couple of weeks ago: 'you asked yesterday if Uber had contacted customer service representatives who had recently queried the terms "rape" and "sexual assault" in our database. The answer is yes. We are unsurprisingly concerned that sensitive, personal and confidential data has been shared with people outside Uber. We believe that any company in a similar situation would do exactly the same.'"

They said: "The investigator knocked once and the conversation lasted about two minutes."
An Uber spokesperson later added: "At no time did anyone enter the home."