FCC Votes To Adopt A Proposal That Could Kill Net Neutrality
FCC proposal for rule making on open internet is adopted by a 3-2 vote.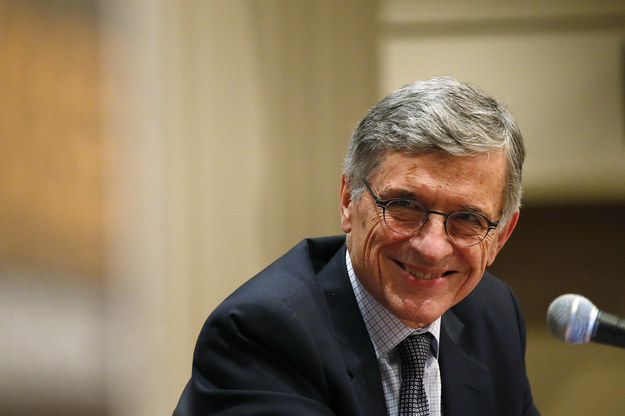 Today, the Federal Communications Commission voted 3-2 in favor of moving forward with a proposal that opens the possibility for internet service providers to charge websites in order to deliver higher-quality content to consumers.
The Notice of Proposed Rulemaking (NPRM), as the proposal is called, deals with network neutrality, which states that all traffic is to be treated equally by internet service providers. The proposal, which has faced fierce opposition from activists, Silicon Valley, and concerned private citizens would allow ISPs to charge third-party services on the web like Netflix for an internet fast lane.
The proposal is not a final rule and starts a longer rule-making process that will take place over the next several months. First, the proposal will move into a 60-day public comment period, followed by 60 more days for response.
In an effort to assuage the fears of many activists and concerned parties, FCC Chairman Tom Wheeler spent much of his time trying to passionately defend his support of an open internet. "There is one internet: Not a fast internet. Not a slow internet," Wheeler told the meeting.
He continued, saying that reports of the passed proposal leading to an internet 'fast lane' are unfounded. "Nothing in this proposal authorized paid prioritization despite what has been incorrectly stated today. The potential for there to be some kind of a fast lane available to only a few has many people concerned," Wheeler said. "Personally, I don't like the idea that the Internet could be divided into haves and have-nots and I will work to see that that does not happen. In this item we have specifically asked whether and how to prevent the kind of paid prioritization that could result in fast lanes."
Notably, Wheeler told the meeting that peering agreements like the ones Netflix has secured (and to some degree protested) with Comcast and Verizon for direct connections to the providers are "a different matter that is better addressed separately," which appears to leave the door open for ISPs to charge third-party sites and services. For many outside the meeting, Wheeler's passionate tone and defense of net neutrality felt awkwardly at odds with his actual proposal.
While the commissioners ultimately voted in favor of the proposal, the meeting was not without it's fair share of drama. Mignon Clyburn, the first commissioner to speak noted that her elderly mother called her for the first time in her career to ask about the policy initiative. "[The public has] made it clear that the internet is a great equalizer in our society, and that average users should have the same access as those with deep pockets," Clyburn said.
Commissioner Jessica Rosenworcel ultimately concurred with Wheeler's proposal but noted, "I would've done this differently," while dissenting commissoner Ajit Pai argued that five unelected commissioners should not decide the fate of the internet. "Getting the future of internet right is more important than getting this done now," Pai told the room.
This story is developing...