Facebook Says It's Going To Purge Low-Quality Content And "Meme Photos"
Engineers announce changes to the social network's powerful News Feed.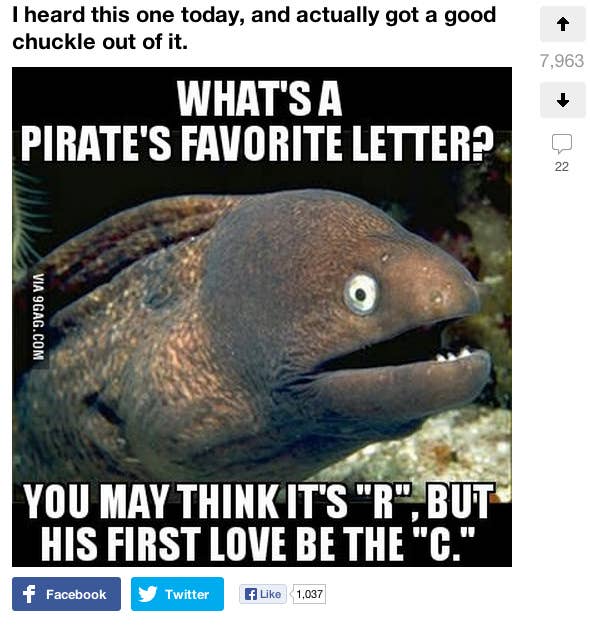 Facebook has announced another round of changes to its News Feed algorithms, which it says will be adjusted to promote high-quality articles from your favorite publications, while weeding out "meme photo[s] hosted somewhere other than Facebook."
For Facebook, which has been driving unprecedented referral traffic to publishers lately as a result of different News Feed tweaks, the changes are part of a continued effort to both to court media companies and reward content that performs well on mobile. At the same time, the social network also appears to be targeting lower quality image hosting sites, best known for distributing homemade image macros and memes.
Here's the a bit from the Facebook blog post (emphasis ours):

Why are we doing this? Our surveys show that on average people prefer links to high quality articles about current events, their favorite sports team or shared interests, to meme photos posted on another site. Starting soon, we'll be doing a better job of distinguishing between a high quality article on a website versus a meme photo hosted somewhere other than Facebook when people click on those stories on mobile. This means that high quality articles you or others read may show up a bit more prominently in your News Feed, and meme photos may show up a bit less prominently.

To complement people's interest in articles, we recently began looking at ways to show people additional articles similar to ones they had just read. Soon, after you click on a link to an article, you may see up to three related articles directly below the News Feed post to help you find more articles you may find interesting.
The wording is curious here — Facebook isn't saying exactly where the line between "high quality articles" and "meme photos" will be drawn. While it's pretty easy to identify the high quality publishers (in the post, Facebook demonstrates the new features with an Atlantic article) from site, there's a lot of successful content that exists in a harder to define middle ground. It's unclear if this measure is all at subjective or if it's based strictly on data; it's also unclear if particular publishers will be ranked ahead of others as a rule. A Facebook rep tells BuzzFeed determining quality will have "a lot to do with how [content] performs" on the social network (Likes, etc).
In many ways, these algorithm changes recall the era of search engine optimization, only for social media. As described, the changes sound most troubling for viral image hosting sites like 9GAG and Memecenter, which are essentially outside image hosts that supply Facebook-ready sharing headlines. More broadly, it's an attempt by Facebook to increase content quality across the board while re-asserting its dominance over those who have, to some extent, figured out how to "game" News Feed.
Starting this afternoon, Facebook will also be rolling out its own recommendation engine based on previous articles you've liked/shared/clicked on in News Feed, another move geared toward surfacing high quality posts. How this will affect user experience — and publisher traffic — remains to be seen.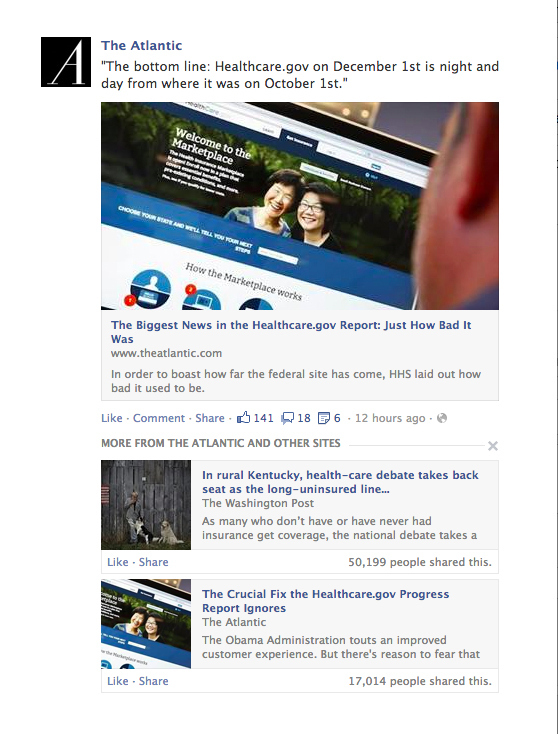 Lastly, the network will be rolling out a new commenting feature, designed to dredge up and update older posts and articles that have recently received comments. According to Facebook, "people may start seeing a few more stories returning to their feed with new comments highlighted." Facebook has been testing this feature in small circles, which might explain why some older Facebook content was resurfacing for publishers in recent weeks.