Facebook Proves It Isn't Ready To Handle Fake News
Facebook says it knows the truth is messy; what it doesn't know is how to clean up all the fake news it is helping to spread.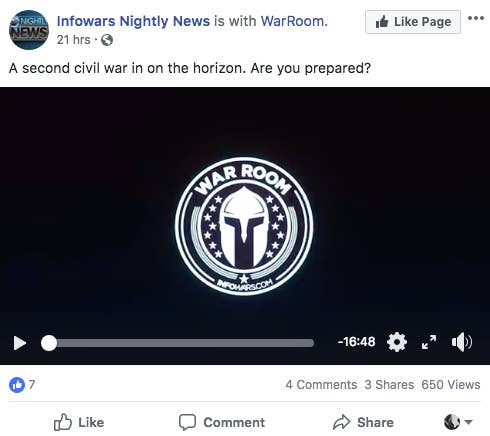 On Wednesday afternoon, Facebook invited a handful of journalists to its New York offices for shrimp cocktail, a short presentation, and a question-and-answer session with its head of News Feed. The company screened its expensive 12-minute short film on fake news, which was directed by Academy Award–winning documentarian Morgan Neville and then opened up the floor for reporters to ask questions. The goal: to convince reporters that Facebook has finally found purchase in its long fight against misinformation.
It didn't go as planned. Midway through the Q&A session, CNN reporter Oliver Darcy grilled Head of News Feed John Hegeman about its decision to allow Alex Jones' conspiracy news site Infowars on its platform. Specifically, how could the company simultaneously tout its crackdown on misinformation while still permitting Infowars to operate a page with over 900,000 followers? Hegeman's response was simply that the company does not "take down false news."
Hegeman went so far as to suggest that Infowars — which in recent weeks has pushed the baseless conspiracy theory that Democrats were planning to start a civil war this July 4 — hadn't violated Facebook's rules. "I guess just for being false that doesn't violate the community standards." he said. "I think part of the fundamental thing here is that we created Facebook to be a place where different people can have a voice. And different publishers have very different points of view."