Facebook Accidentally Rolled Out Its (Second) Snapchat Clone
If at first you don't succeed...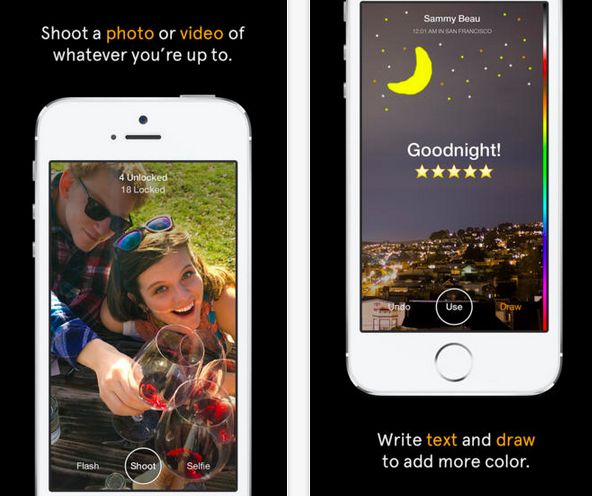 Today, Facebook quietly rolled out Slingshot, the company's second attempt (in late 2012, the company released the ephemeral messaging app, Poke, which flopped) at a Snapchat competitor. According to its description in Apple's App Store, "Slingshot lets you quickly share moments—little and big—with all your friends. Shoot a photo or video of what you're up to and sling it to a bunch of people."
At first glance the app looks like a near clone of Snapchat, with one distinguishing feature: Users won't be able to see your shot (picture) until they sling (message) another image or video back, which seems to be a rather obvious tactic to drive rapid engagement and compete with already popular ephemeral messaging apps.
The app was was spotted this morning by journalists in the App Store and it seems that Facebook may have rolled it out prematurely, since Slingshot has since been taken down (as a result, we've yet to try it ourselves). The company has since confirmed the rollout was accidental.
While the launch of Slingshot was expected — the new app's name leaked recently — it's the latest sign that Facebook, in its hard-fought battle to win the messaging game, isn't afraid to acquire and, in this case, imitate its way to the top. To its credit, Facebook's acquisition of Instagram and WhatsApp, along with its successful spin-off of its own Messenger app, currently positions the social networking giant at or near the top of the messaging game with close to 1 billion users combined coming to its messaging apps.
Here's another App Store image, courtesy of The Verge.