Yesterday, the Wall Street Journal reported that Yahoo is in talks to purchase a controlling stake in France Telecom SA's Dailymotion, a video sharing site that's been called, among other things, "the poor man's YouTube."
The company, which was founded one month to the day after YouTube, calls itself the number-two video site on the internet. It's one of the last mainstream vestiges of user uploaded video content outside of Google — a role Dailymotion has been able to hold onto, at least in part, by hosting content YouTube won't touch.
For Yahoo, the Dailymotion acquisition would be CEO Marissa Mayer's largest deal to date, and could mean a bigger presence in Europe for the company. It would also bring onboard a property that's far cooler — or, at least, better known — than Yahoo's current video portal, Screen.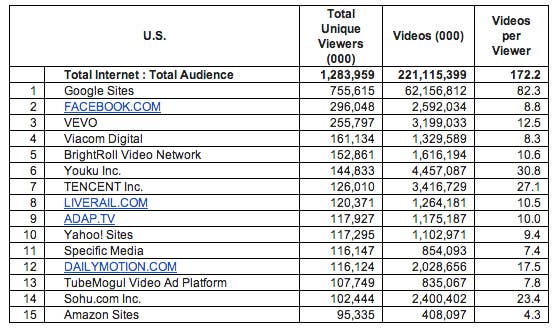 From a traffic standpoint, Dailymotion is a formidable site. In fact, in 2011 Google DoubleClick's Ad Planner listed it as the 44th most visited site on the internet. According to ComScore, Dailymotion attracts 116 million monthly unique visitors to YouTube's 1.2 billion. (In terms of views, however, YouTube accounts for 28% of globally, while Dailymotion accounts for just 1%.)
Size aside, the biggest difference between the two sites is Dailymotion's long-standing reputation for being far more lenient with both copyrighted and prohibited content.
Though Dailymotion introduced a fingerprinting program to combat copyright violations in 2007, the site gained a reputation in online communities for being less stringently policed than YouTube (particularly when it came to TV shows). As a result, Dailymotion has come under scrutiny from content providers, especially in France.
The contrast is most stark when comparing the prohibited content guidelines of the two companies. While YouTube's policy broadly bans all pornographic content with few exceptions, Dailymotion has a far more nebulous policy, banning only child pornography, "dangerous or illegal acts," and a limited range of sexually expicit content, and it features a "Red Band" or "sexy" section.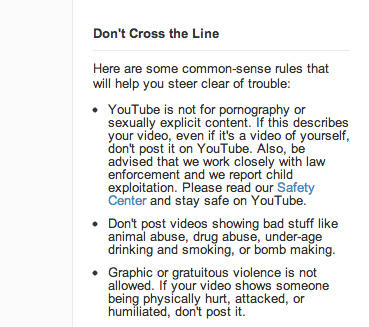 While a spokesperson for Dailymotion told BuzzFeed the site only hosts "R-rated" content and no hardcore adult material, easily discoverable playlists on the site tease sexually explicit and hardcore content. In fact, when asked about specific guidelines, the spokesperson was not able to locate them on the site. (Here they are, for reference.)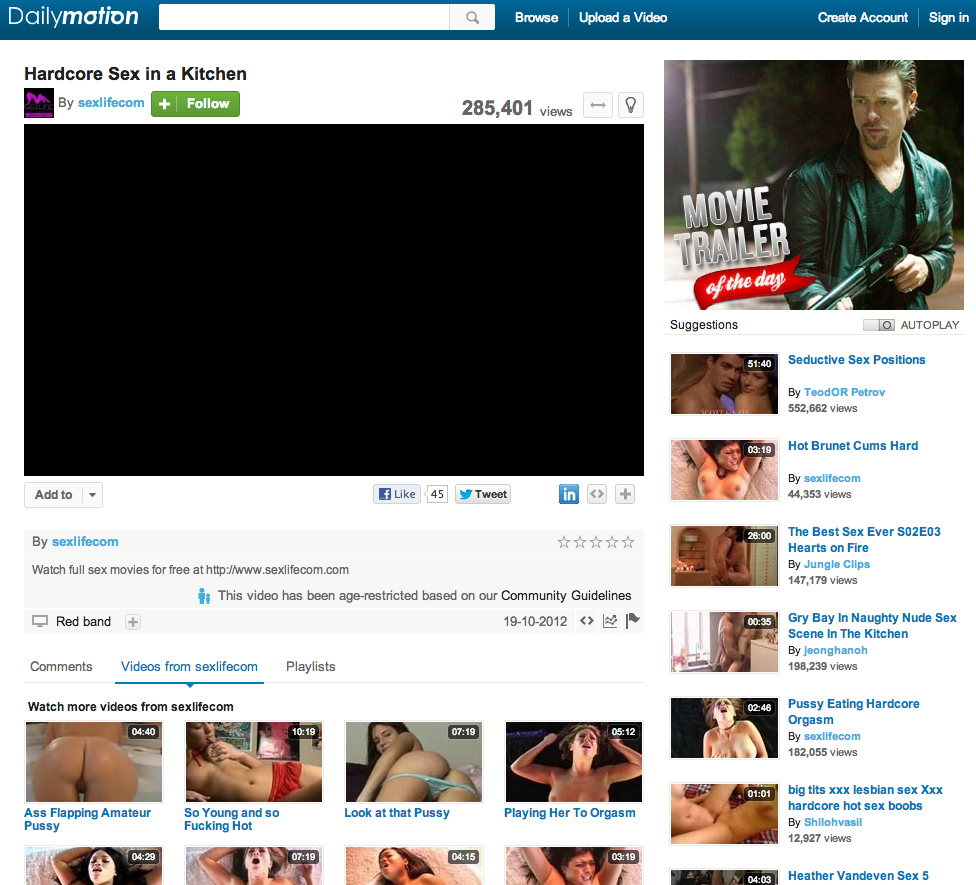 Adult content aside, both sites feature programs to promote and grow in-house content at large scale. YouTube has its partner program, which gives creators resources and support to make videos and start channels, though the site has had trouble monetizing its channels for its partners, as All Things D's Peter Kafka pointed out in a recent piece. According to YouTube, "Tens of millions of people" have created channels.
Dailymotion offers an ostensibly more inclusive "Motionmakers" program, which allows users to compete for funding and visibility on its homepage. According to the company, the program includes 50,000 contributors; however, the site has a meager budget of $50,000, which it plans to distribute "between five and ten projects."
Then there's the value question. Last year, YouTube was rumored to be worth somewhere near $46 billion. France Orange Telecom acquired Dailymotion for $170 million in a deal that closed in January 2012.
If the deal goes through, Yahoo will have an interesting asset on its hands — and a new platform to distribute its web series, like Burning Love.
But Dailymotion's reputation as a site that's willing to host what YouTube won't could be worrisome for Yahoo, which has always branded itself as a family content operation.
A Dailymotion spokesperson was unable to confirm or deny the rumored acquisition to BuzzFeed.