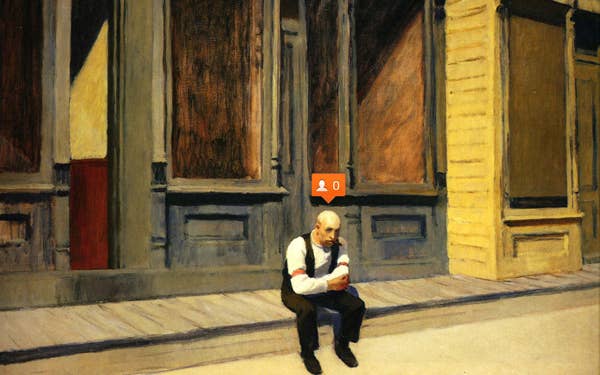 Nastya Ptichek, a Ukrainian artist, was toying around on her phone recently when she had a revelation of sorts: many of the emojis she'd been using had begun to resemble well-known works of art. She began to pair the emojis with famous paintings for a series she's titled "Emoji Nation".
Her first series is mostly emoji reinactments like this one of Degas' Ballerinas.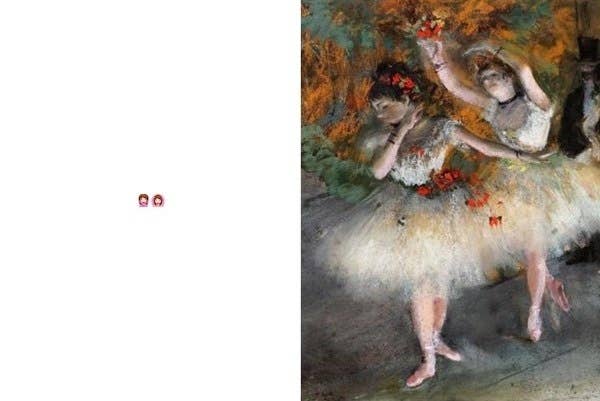 Next, she began to insert them into works by Edward Hopper. In Ptichek's re-imagined Summer Evening, the result is rather poignant.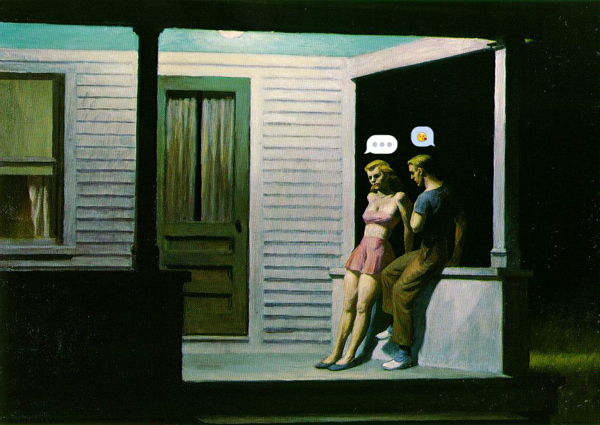 The series then moved on from emojis to include prominent icons from Instagram, Facebook and Twitter.