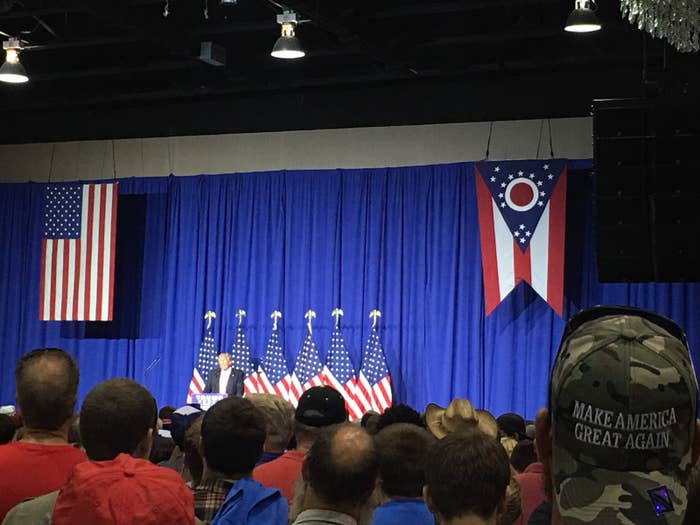 WHIMINGTON, OH — Less than twelve hours after Donald Trump delivered his forceful immigration policy speech in Phoenix, the Republican presidential nominee flew to central Ohio for a brief speech in front of some of his most ardent supporters. And though Thursday morning Trump suggested his immigration platform is poised to undergo "quite a bit of softening," his supporters don't seem to see it.
"I don't see anything different coming from him or the campaign and disagree that he's changing things up," Paul Johnson, a Trump supporter and insurance salesman from Florence, Kentucky, told BuzzFeed News. Dressed in a full colonial soldier's costume, Johnson said he was impressed with Trump's speech. "He reaffirmed it all for me and I really think after all this that the lord is going to do something for Donald."
Paul Lindsey, a tobacco farmer near Wilmington, Ohio affirmed his and the region's support for the nominee. "The farming here has been killed by the last four Presidents. I think Trump will help. We used to have lots of Mexicans but you cant trust a one of them."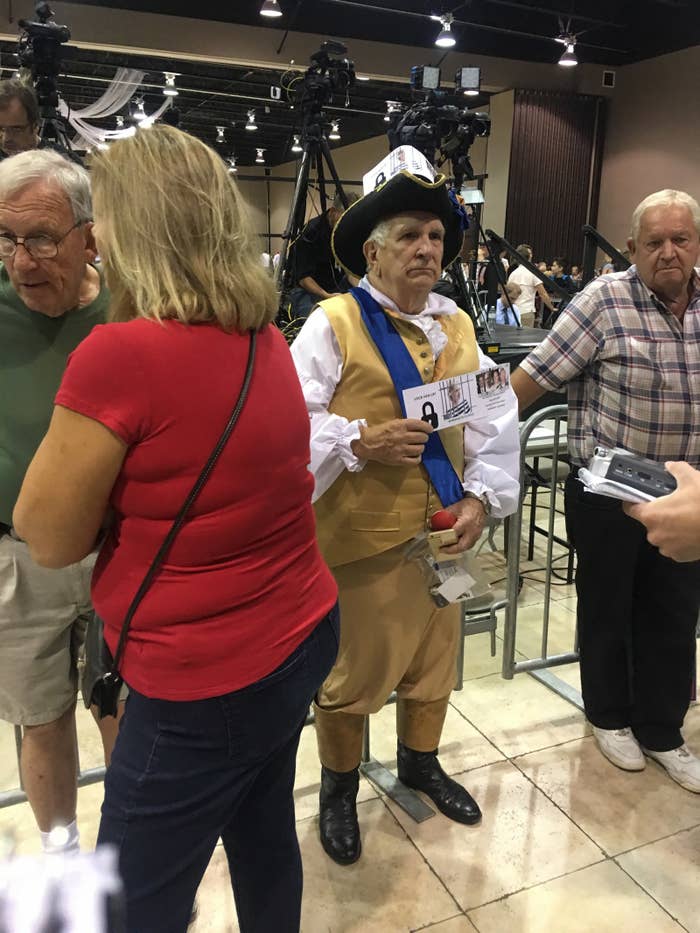 "The media played up this whole Trump flip flop," Trump supporter Thomas Milburn told BuzzFeed News when asked about the candidate saying he was possibly softening his stance on immigration. "Trump stuck to his points today though — you saw it yourself — the wall and everything, I didn't see any backing down."
Those who did sense some softening from Trump didn't seem to mind much. "That 11 million deportation number — we all know that 11 million is physically impossible," Bruce Hull, a Trump supporter and member of Greene County's Republican Party told BuzzFeed News. Across the lot, an elderly couple of supporters from outside Dayton suggested that the particulars of Trump's plan weren't nearly as important as the overall message.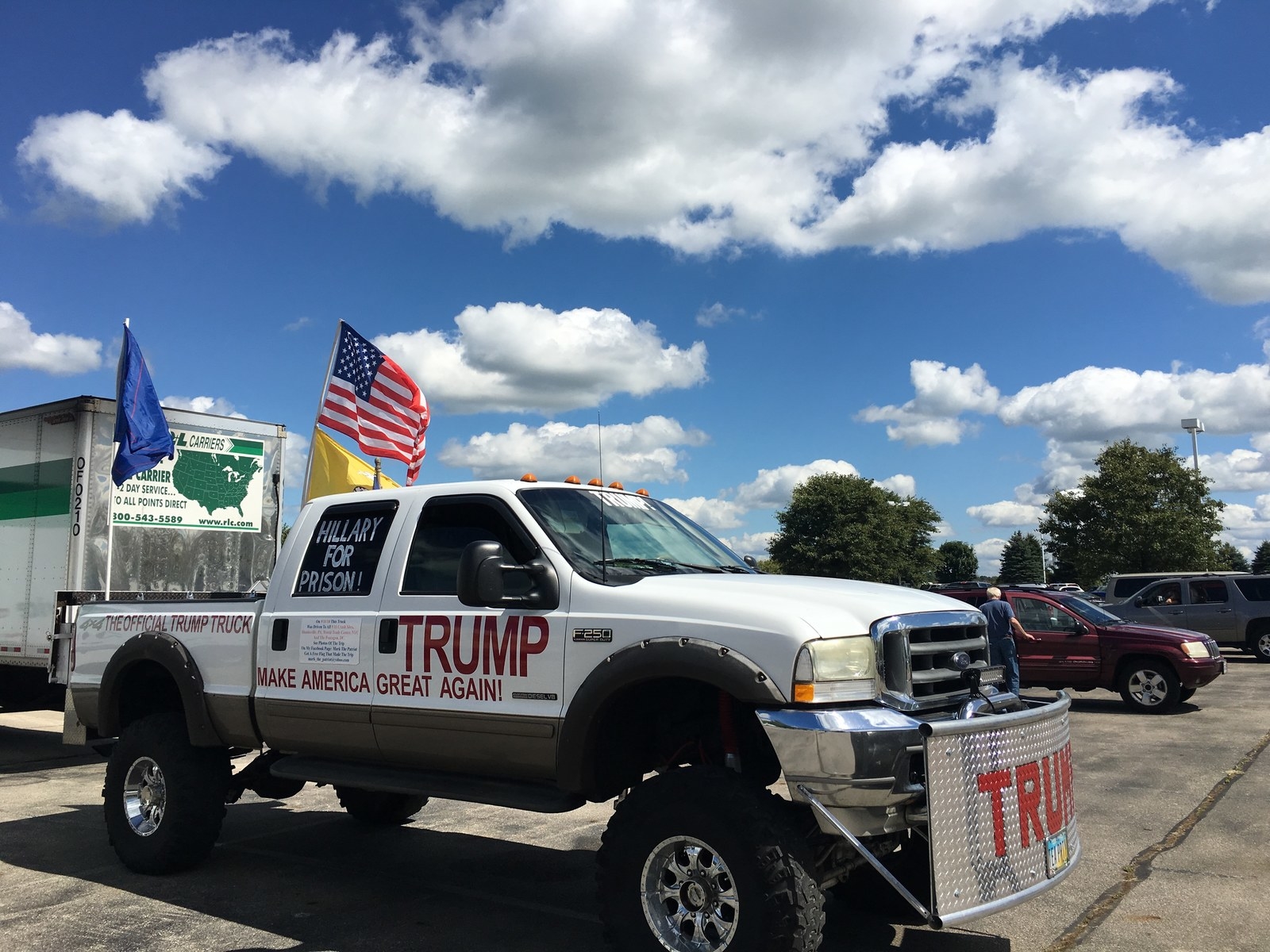 "It's not just about a wall that stretches all the way to California," the woman, named Sue, said. "I don't think he'll get it all done the first day like he's saying but he'll do his best, I know that."
Her husband continued, "the wall means a commitment to protecting the country. It means he wants to put in the work."
Trump stuck mostly to the teleprompter during his rally speech, and spoke for about 20 minutes. And while the speech was in line with expectations, a number of attendees said they were a bit perplexed by the location.
"I loved it. I just don't really know why he's here," Milburn told BuzzFeed News. "We've got our minds totally made up and Clinton County is pretty firmly red." Another attendee, Marvin Walls, said he hopes the speech will reverberate in Ohio's battleground counties and was glad to see the nominee outside the usual big cities. "I suppose being here is his way of saying he's listening to us and getting us riled up about November."
And others, like Lindsey, the local farmer, were simply glad to be nearby to see the Trump spectacle: "Honestly, I just showed up because I had nothing else to do. It's a way to pass the time."