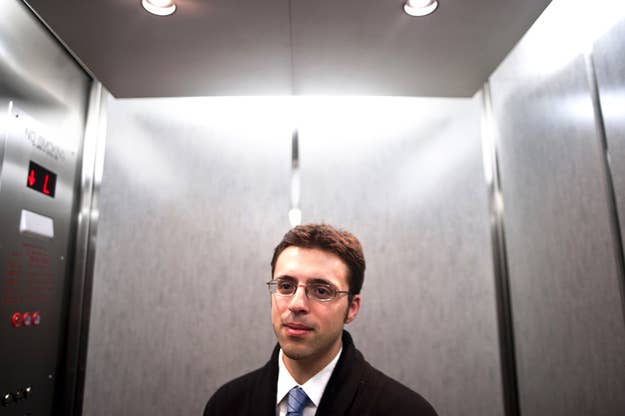 According to a New York Times report, Washington Post columnist and Wonkblog editor Ezra Klein is looking for investors in a new venture, after an internal proposal for a new stand-alone website was denied by new owner Jeff Bezos and publisher Katharine Weymouth. Naturally, the internet lit up last night and this morning with speculation as to possible suitors.

But one may not need to look any further than recent Twitter follows, which have, in the past, proven an extremely effective means of scooping new media hires well before the news goes public. A quick look at Klein's "following" list reveals he's quite recently followed Vox Media CEO Jim Bankoff as well Vox property editors-in-chief Joshua Topolsky (The Verge) and Lockhart Steele (Curbed Network). So are Klein and Vox in talks? BuzzFeed reached out to both Klein and Bankoff, both of whom declined to offer comment on the speculation.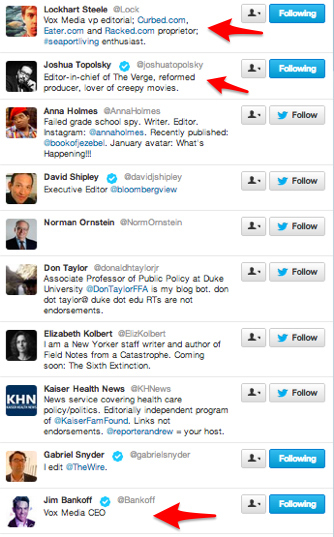 Klein's recent "following" list also includes numerous staffers at The New Yorker as well as the Times. And while it's possible the Vox follows could be a coincidence, given that Vox recently acquired the Curbed Network, it's not unfathomable to see the rapidly expanding media company move toward a political property. Vox's recent acquisitions have all surrounded high-profile, digitally native companies, a particular strongpoint of Klein's whose Upworthy-inspired Wonkblog spin-off, KnowMore, became the Post's biggest blog in just three weeks.
Or Klein could simply be looking for advice, and checking out the landscape he's about to enter.