Data Shows Congress Is In Love With Uber
Uber, but for endearing yourself to authority.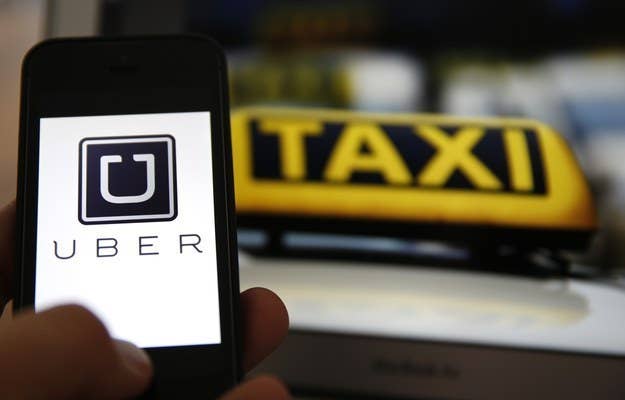 Here's something to make a mental note of as Uber continues its quest to take over the taxi and transportation industry in the U.S.: Congress loves Uber.
According to a new report from the D.C.-based firm Hamilton Place Strategies, which was culled from data gathered from the Federal Elections Commission, congressional use of Uber accounted for 61% of total congressional rides in the 2014 cycle. During the recent campaigns, the FEC counted about 2,800 declared congressional Uber rides, up from the 2012 election cycle, when FEC data registered only 100 trips — more than 25 times the volume of rides. This steep rise — grabbing almost two-thirds of the micro-marketshare in four years — has a lot to do with the fact that Uber is a fairly novel service, but the data also shows that the app has taken a sizable bite out of regular taxi use among Congress, with regular taxi use down 33% during the 2014 campaigns.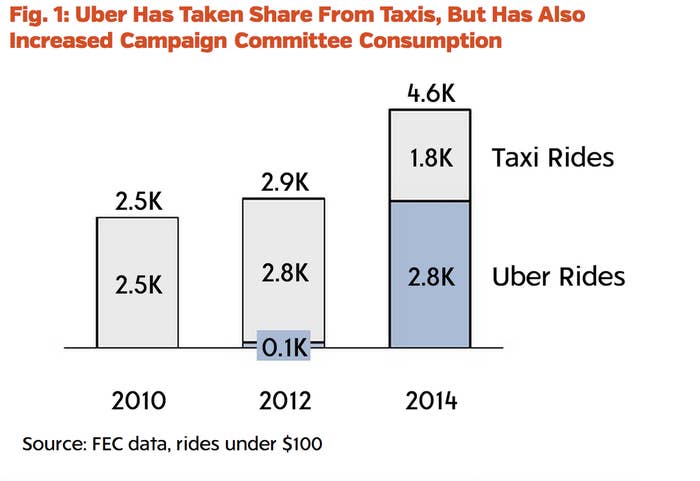 While it's unclear exactly what the data actually means for lawmakers, Uber, and concerned citizens (the report speculates that Uber frees up low-rung congressional staffers from having to chauffer superiors, allowing them to do more tasks), it's clear that the company has endeared itself, in some small part, to the body that might ultimately have to regulate the $18 billion ride-sharing giant.
Uber is, in many ways, a natural fit for national politicians; it's fast, efficient, offers both privacy and luxury, and even adds a bit of cultural cache to a potential candidate. For Uber though, as well as other on-demand service apps, their side of the relationship is far more beneficial: a familiar and sympathetic user group with the authority to potentially make regulatory decisions in one of the fastest-growing areas of the tech world. That kind of loyal customer is hard to beat.