Apple's Vision Of The Future Is Already Here
The world on evidence at yesterday's Apple event wasn't all that flashy — but that's the point.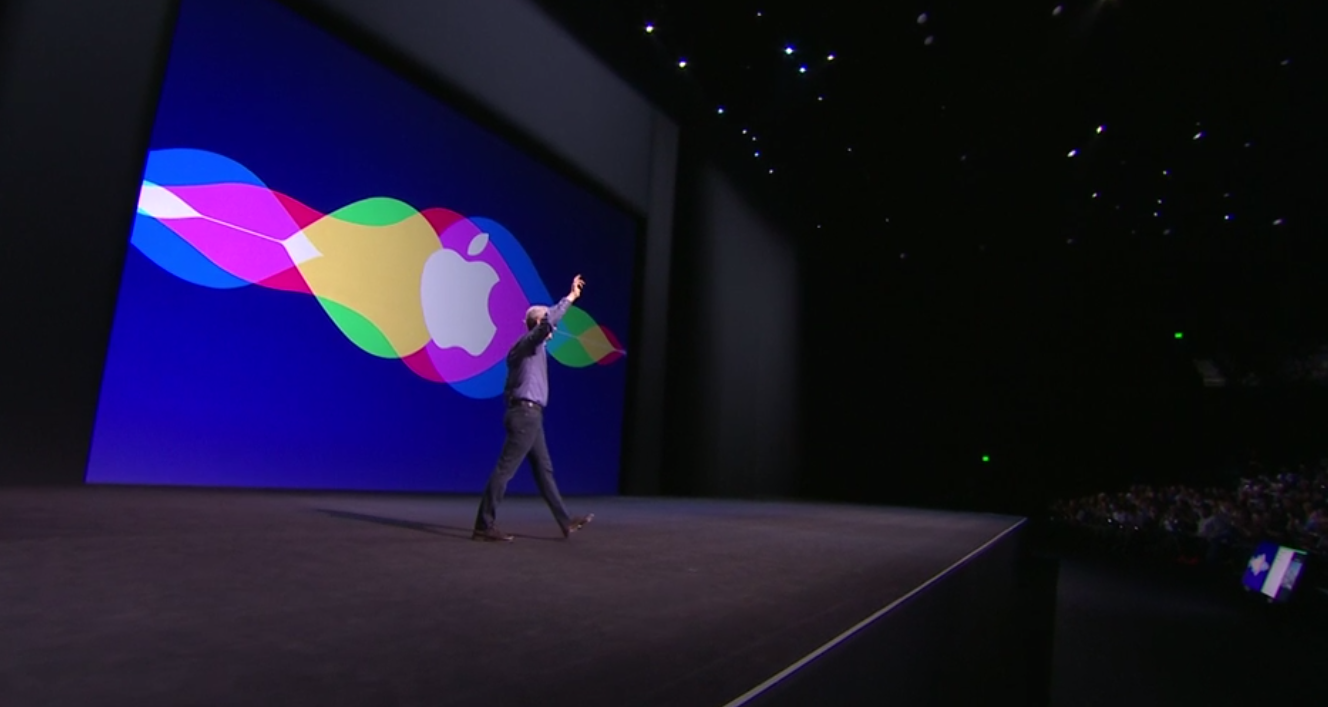 Eighty minutes into Wednesday's Apple media event, I found myself watching a hypothetical little girl use the new Apple TV to hypothetically shop for a $188 dress to wear to a family wedding. It was the middle of the workday, and, like legions of others, I'd tuned in to see Apple's leadership perform a 140-minute commercial for the company's fall product line. The whole thing was — as all Apple events are — a preposterous, dizzying spectacle from which to draw almost infinite conclusions about consumerism and innovation and popular culture, and it was also loud and familiar enough to make us forget exactly why we were watching. But we're watching, of course, for the slick product demos and for the dulcet, soothing, al-you-min-i-um-gilded walkthroughs — for a glimpse into what may well be the honest-to-god future.
It's instructive to look at this vision of the future — Apple's vision of the future — in relation to the one that its biggest rival, Google, is trying to sell. At Google's annual developer conference last May, the company outlined its quest for complete control of your digital life, a plan undergirded by Google's seemingly boundless ambitions. Internet balloons, connecting the next billion in the developing world. Driverless cars. Pants that can make phone calls. Google's vision of the future takes place in, well, the future, with demos for products that will change the world in years to come. It's both awe-inspiring and, at times, a bit unnerving.
It's also in stark contrast to what we saw unfold yesterday. If Google's vision is predicated upon the idea of seizing you by the collar and taking you into a future you'll (hopefully) soon be able to access, Apple's vision is to suggest that the future is here right now, thanks to subtle, gradual tinkering. If Google is about where we are going, Apple is, by and large, about where we are. Look no further than the new iPhone mantra: "The only thing that's changed is everything." Whatever you think of the slogan, it's an admission that — despite Apple executives' penchant for framing its product updates as transformational moments ("the biggest ___ since ___!") — those product updates are incremental affairs.
And so it makes sense that Apple presentations are exhausting and overly detailed — they're an instruction booklet for the immediate future, as seen and brought to you by Apple. They made all this new stuff, and they want you to know to use it. Contrast this with Google's unveiling of Glass, which began with a small fleet of Glass-outfitted skydivers broadcasting their rapid, terrifying descent to Earth live to the Moscone Center. Ambitious? Yes. Awesome? Potentially! A transformative product that we're all using today? No way, Sergey.
Apple keynotes are, in comparison, perhaps a bit less mind-blowing — but only on a surface level.
For example, the Apple Watch is getting more and more sophisticated not only in the number and kind of apps it can use and display, but also in their functionality as they relate to the wrist — but the experience will differ only slightly for users who're still in version one. The new iPad Pro is essentially a gargantuan iPad, but it's also faster, sharper, more deeply integrated with nifty productivity tools, and equipped with a stylus. The new Apple TV has an app store, slick voice navigation, a gaming-friendly remote, and the spoils of a set of painstakingly negotiated partnerships with content providers — but there's likely nothing jarring about the experience of using the updated model if you have an older version. The new iPhones take quicker selfies with lovely and dazzling new cameras, and they respond to the pressure of your touch in new ways. They are harder, better, faster, stronger — but major components like the body and style and the fundamental nature of the iPhone remain mostly unchanged.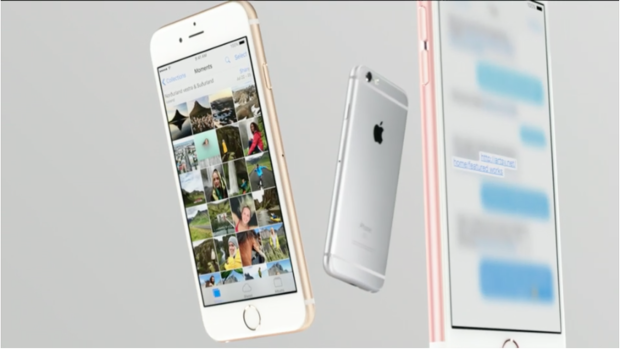 And yet, taken together, the new features Apple demonstrated today are transformative. The ability to animate any picture you've taken into a small GIF-like video is a little bit of UX design magic. Being able to ask your TV "What did she say?" during a missed moment while streaming Netflix and then having Apple TV scroll back 15 seconds to replay the moment and turn on closed captioning for you isn't just a digital party trick — it's an amazing bit of AI integration that feels like the future come to life and exemplifies a profound understanding of the way human beings use technology products. It's those little thrills that have sold millions of iPhones.
And when everyone's shipping the same basic device, it's those features — the ones that make it "the most personal device ever" — that start to matter most. When everyone has same table stakes, the battle is won with thoughtful touches — sometimes very small ones: Live Photos, "What did she say, Siri," the ability to track a baby's heartbeat from your wrist. Like so many Apple features, these are painstakingly built around real-world use cases and will be marketed within an inch of their lives until they are quite literally a device or piece of software that you can see yourself using daily.
And then there are the bigger features. Initially, they seem less exciting than the ability to animate still frames or turn Siri into a TV butler, but they're arguably the clearest look at Apple's road map for the future. Apple TV's app store personalizes the TV experience by enlisting the help of third parties to attack the traditional TV experience from within Apple's ecosystem. Like it did with the iPhone, it's turning Apple TV into a legitimate platform. And if it's even remotely as successful as the iOS App Store, it threatens to reorient the way we use our televisions. The App Store will integrate the greater internet into your television's home screen, making it almost indistinguishable from your mobile experience — provided you have an iPhone. And, since it's Apple we're talking about, the company isn't just predicting that the future of TV is apps, it's announcing it. And the company is in a unique position to make it so. It has all but forced the hands of content powerhouses like Netflix, Hulu, ABC, Disney, HBO, and Showtime to come aboard, and Apple surely offers an alluring enough carrot to draw in scores of transformative third-party apps.
That's Apple's vision. You're watching Game of Thrones on HBO, which tells you "winter is coming!" "Siri," you ask, "is winter coming?" The Weather Channel responds: "It is! Would you like to look for new coats on Gilt?" It's a future of being in a million different communities, markets, and services all at once, thanks to the connective tissue of the Apple ecosystem. It's change that's happening slowly and has been since the day Steve Jobs improved on the iPhone by adding the App Store. It's the painstaking work of making the technology products that control your everyday life more comfortable versus trying to wrestle you out of your life by taking you somewhere new and totally unfamiliar.
Most importantly, Apple has the massive user base to push its vision of the future into reality. The App Stores and Apple Pay sit on top of more than 800 million iTunes accounts with credit information. Put simply: Apple is adding features — its vision of the future — to devices you already use. That's a great way to ensure that the future you are building works, instead of promising something world-changing you can't deliver on. Remember the Nexus Q media player Google touted at its 2012 developers conference to much fanfare? Probably not, because it was scrapped less than a year later. Even the skydivers couldn't make Glass cool enough to become a popular consumer product.
Yes, Apple's keynote this year was long and ridiculous and, from afar, maybe a little boring. To be fair, we're spoiled. In the past two decades, we have been grabbed by the collar, wrenched from our seats, and pulled headfirst into the future by something astonishing (often by Apple! Sometimes by Google!), and we want more of that.
Unless you're a bit of a nerd, though, Apple's broader ecosystem plays are unlikely to bring about any sort of tingling sensation in your loins. These are incremental changes — the subtle shifting of technology's tectonic plates until the landscape has changed. It's insidious that way. Here, try using your TV like you use your phone. And hey, look! All your favorite applications and services are here too! New habits and behaviors, the ones that really bake themselves into your life, are often formed when you're not really paying attention. Like searching for something random on Google, or checking email on your phone, or staying connected to the office with Slack, they start with an idea of how to do something familiar just a little bit more efficiently, and soon you forget how you lived without them.
Apple's future might not be flashy, but it's already here.