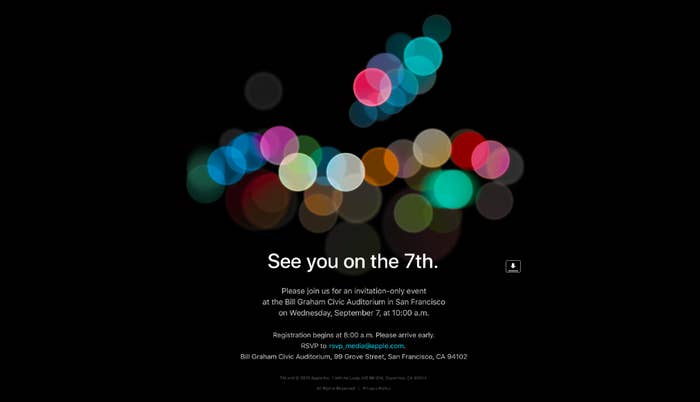 This afternoon, Apple sent out an invitation for its fall event, which will be held Wednesday, Sept. 7 at 10 a.m. PST at the Bill Graham Civic Auditorium in San Francisco. In keeping with its yearly product cycle, the company is expected to unveil its newest iPhone models.
Reports suggest that the new models will be similar in design but with better cameras and a new, pressure-sensitive haptic home screen button. Multiple reports also suggest that Apple will eliminate the headphone jack on the new phones — a controversial decision.

Also rumored (but unconfirmed): an upgraded Apple Watch with built-in GPS and improved battery life.