Apple Is Issuing A Recall For Some Of Its Wall Plug Adapters
The voluntary recall is for adapters designed for Argentina, Australia, Brazil, Europe, New Zealand, and South Korea and covers adapters sold between 2003 and 2015.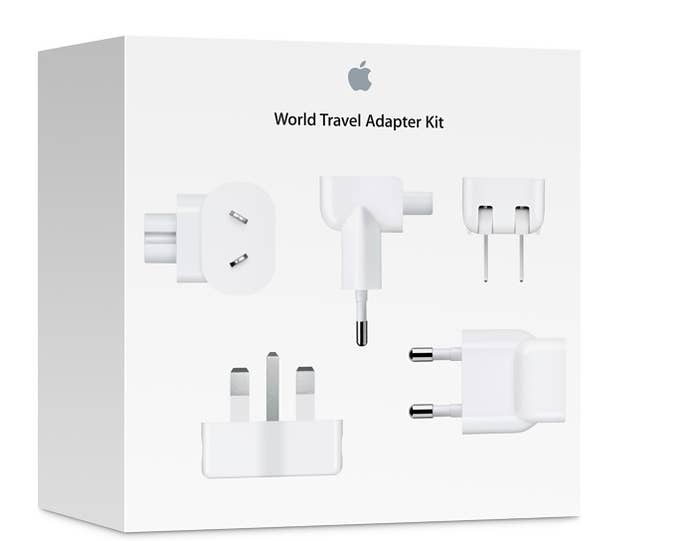 Today in power cord plug wall-adapter news, Apple is announcing a sizable voluntary recall of AC wall plug adapters designed for Argentina, Australia, Brazil, Continental Europe, New Zealand and South Korea. The recall covers certain adapters sold and shipped with Mac and certain iOS devices between 2003 and 2015. It also includes plug adapters sold in the Apple World Travel Adapter Kit, so you might want to check if yours are affected on Apple's site, here.
The recall comes after incidents where, according to the company, "affected Apple two-prong wall plug adapters may break and create a risk of electrical shock if touched." Apple did not elaborate but insists that the incidents are "very rare." The company said in a statement that it is aware of 12 incidents worldwide, none of which took place in the United States. The recall does not affect Apple UBS power adapters or Apple plug adapters designed for Canada, China, Hong Kong, Japan, the United Kingdom, or the United States.
In an official statement, Apple gives some instructions on how to identify a recall-worthy adapter, but they're pretty confusing: "An affected two-prong plug adapter has either four or five characters or no characters on the inside slot where it attaches to the main Apple power adapter." So you might be best off checking with the company if you have any concerns or suspicions you might be affected.
Given the small number of incidents, the voluntary recall is out of an abundance of caution but given the wide scope of the recall, a large number of people will be eligible for an adapter exchange. To find out how to make the exchange, you can visit Apple's adapter recall page.