Apple Delays Release Of Watch OS 2
The company is holding the anticipated new operating system due to a bug, but iOS 9 will still roll out on time.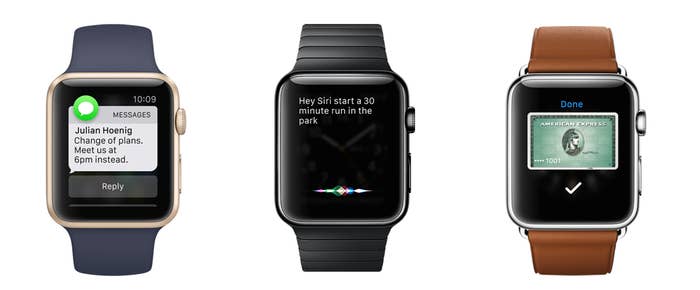 Looks like Apple Watch users are going to have to wait a little bit longer for the rollout of OS 2.
"We have discovered a bug in development of watchOS 2 that is taking a bit longer to fix than we expected. We will not release watchOS 2 today but will shortly," Apple spokeswoman Amy Bessette told BuzzFeed News.

Apple had announced last week at its keynote event that the highly anticipated new watch operating system would roll out this morning, Sept. 16. It is unclear how long Apple is holding the release.
iOS 9, which also launches today, will not be affected and will still be released on schedule.