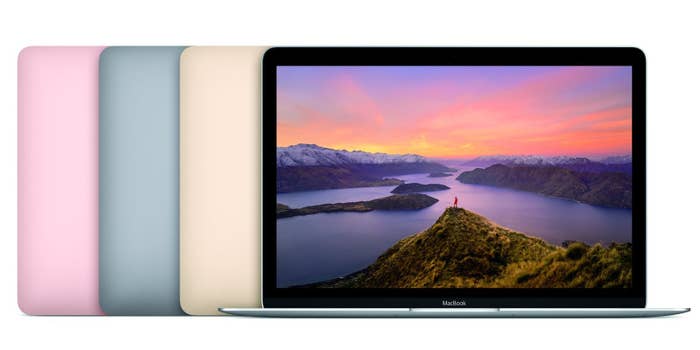 When Best Buy pulled its MacBooks from its online retail stores this week, rumors quickly spread of an April product refresh. And today Apple is announcing an upgraded version of its compact laptop, which will include a faster processor and better battery life. Oh, and it'll also be available in rose gold. Yep.
While the first generation of the MacBook was widely praised for its thin frame and sharp, 12-inch retina display, critics lamented that the laptop was underpowered. This newest iteration is an attempt to recapture a bit more of that speed with sixth-generation, dual-core Intel Core M processors. Apple alleges the new machines will have 25% faster graphics performance and — crucially — an upgraded battery with "up to 10 hours of wireless web browsing and up to 11 hours of iTunes movie playback." The new MacBook continues to feature a single USB-C port for both charging and data transfer.
There'll be two main price points, starting at $1,299 for the 2.2 GHz processor with 8GB of memory and 256GB of flash storage and $1,599 for the 2.7 GHz processor with 8GB of memory and 512GB of flash storage. The new laptops will be available through Apple's online store starting today, and in retail stores starting tomorrow.