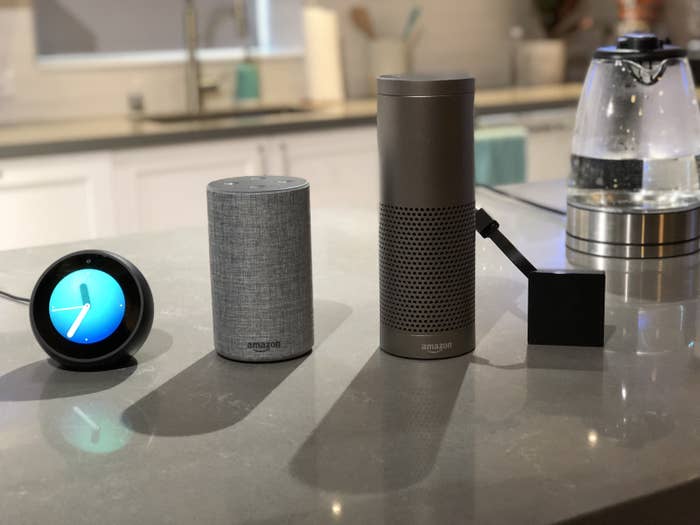 Today at a surprise event in Seattle, Amazon unveiled five new Echo devices, including two new editions of its now-hallmark product, the voice-enabled Echo speaker.
The baseline Echo will cost $100, which is significantly cheaper than the $180 version currently in stores. The company will also be offering a $150 Echo Plus, which is preprogrammed to be compatible with 100 different devices including smart lights and locks.
With its past devices including its Kindle e-reader, Amazon CEO Jeff Bezos has said that his company's goal is not to make money when the devices are sold, but rather when they're being used. In lowering the price of the Echo, Amazon seems to be taking a similar approach with the device, which features its voice-controlled assistant Alexa.
"My kids and their kids will never know a day they couldn't talk to [Alexa]," said Amazon Senior Vice President Dave Limp at today's launch event. Limp also revealed that there were more than 5,000 people working on Alexa and Alexa-enabled devices at the Seattle-based company.
The first images of the $100 Echo show what appears to be a shorter, wider cloth-covered cylinder that looks a bit more like a traditional speaker. That might be because the new Echo features updated audio components like a dedicated woofer and tweeter. The speaker will also have upgraded Dolby sound. According to Amazon, the device's voice recognition technology has also been given a second-generation upgrade.
The Echo Plus is shaped like the previous version of the Echo speaker, and is taller than the new baseline version. When purchased, it will come with a Philips Hue smart bulb.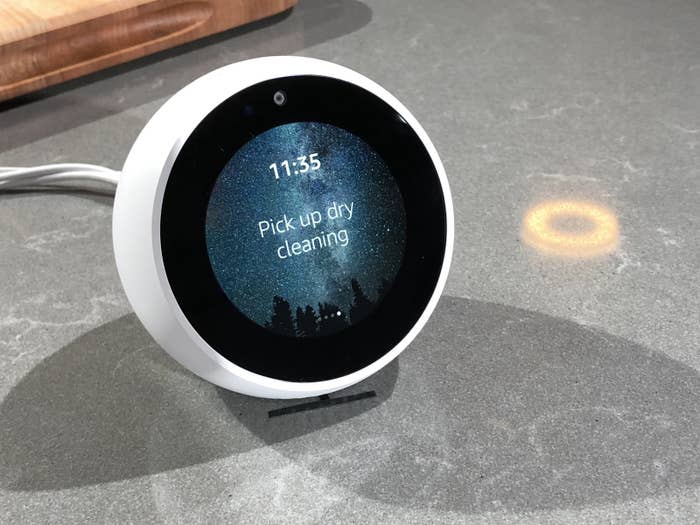 In addition to its new speakers, Amazon launched a $35 speaker phone, dubbed the Echo Connect, that will allow users to make calls through Alexa with their home phone numbers. There is also a new Echo Button, which can be connected to an Echo via Bluetooth and will let users play games, and the Echo Spot, a round $130 device with a video display that can show clock faces or security camera feeds.
The new Echo will be available starting today. And for those looking for a full home experience, the company will also be selling them in three-packs at a $50 discount.
—With reporting from Mat Honan and Nicole Nguyen