Amazon Might Owe You Money Today
An antitrust settlement means the company will shell out $166 million in credits to customers. On Twitter, it's already turned into a bragging contest.
Be sure to check your inbox today, as you may have some free money waiting for you. If you do, it'll look something like this: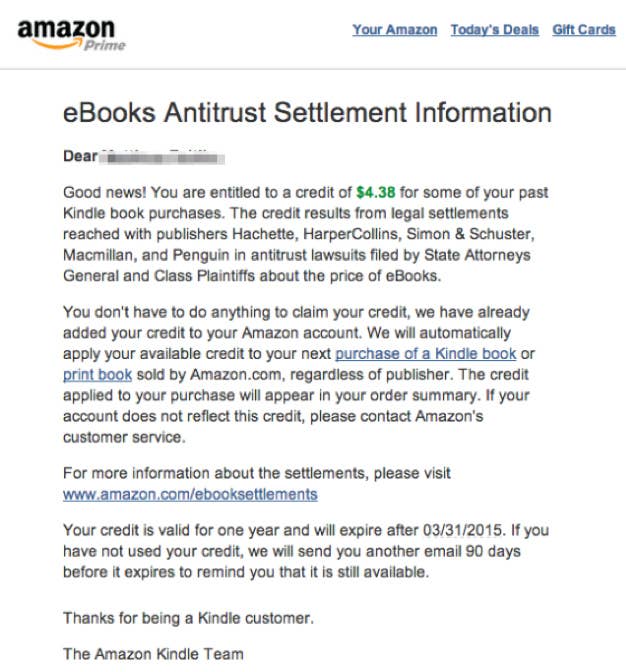 This morning, Amazon is issuing its customers credits as part of an antitrust settlement coming on the heels of price-fixing allegations. The payout is based on the number of books purchased during the disputed time period (April 1, 2010 and May 21, 2012) and will come out of a pool of $166 million that was collected from the publishers HarperCollins, Simon & Schuster, Hachette, Penguin, and Macmillan. Amazon is automatically adding 73 cents per e-book purchased (and $3.17 for New York Times best-sellers) to customers' accounts.
Because the credit amount is tied to the total number of books purchased, Twitter users are sharing their compensation as a way of bragging about how much they read:
Amazon, of course, has a few ideas about how you should spend your newfound cash...