This is an excerpt from Please Like Me, BuzzFeed News' newsletter about how influencers are battling for your attention. You can sign up here.
This week, our bodies once again became a battleground, rather than a sacred place. And this country, previously a beacon of hope for generations, threatens to take a step backward with the leaking of a draft opinion by the Supreme Court conservative justices in favor of ending Roe v. Wade — which, if it is the court's final decision, would put the US in line with only three other democratic countries that have tightened their grip on abortion laws in the last 30 years.
Yet in the face of this radical change, people are uniting to defend reproductive rights online. As we scroll the feed between Met Gala pics and abortion rights tweets, social media platforms are being used as an educational tool and a safe space for people affected by this potential ruling to find solace and comfort.
Many activists and nonprofit organizations have been preparing for this moment since December, when the Supreme Court heard arguments in Dobbs v. Jackson Women's Health — a Mississippi law that bans most abortions after 15 weeks. Seeing Instagram, Facebook, Twitter, and TikTok as direct channels to serve audiences, activists on both a national and local level are working together to produce and distribute content using strategies not unlike those found in social media branding campaigns. Think easily shareable content — bright fonts with clever illustrations and accessible infographics.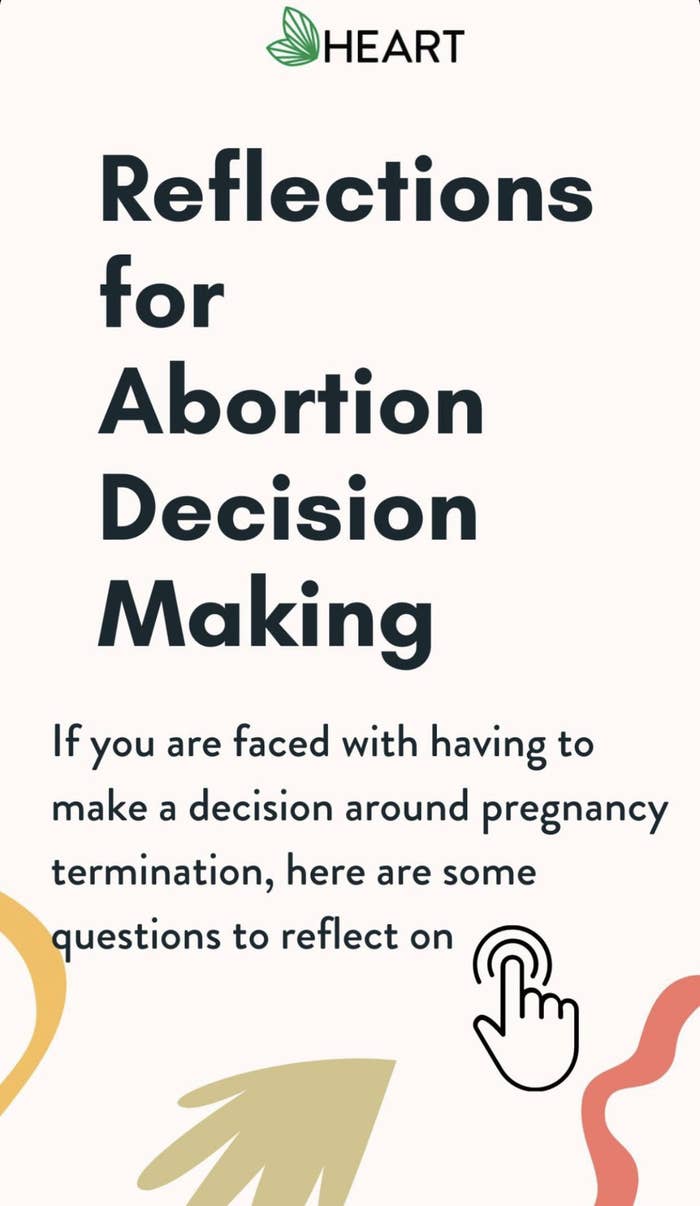 And for the benefit of countless people looking for a place to congregate and share their experiences with abortion, it's working.
I spoke with Emiliana Guereca, founder and president of Women's March Foundation, who immediately galvanized her social media teams to put together messaging for their followers.
Hot off a news conference with California Gov. Gavin Newsom, Guereca pulled away from the 405 traffic to take my call. With cars speeding in the background, she spoke about the need to fight disinformation through the power of social media storytelling.
"We created storylines as to what this meant to generations of women," Guereca said in reference to the documents leaked by Politico. "Putting a graphic together with your story draws attention to the actual person behind it."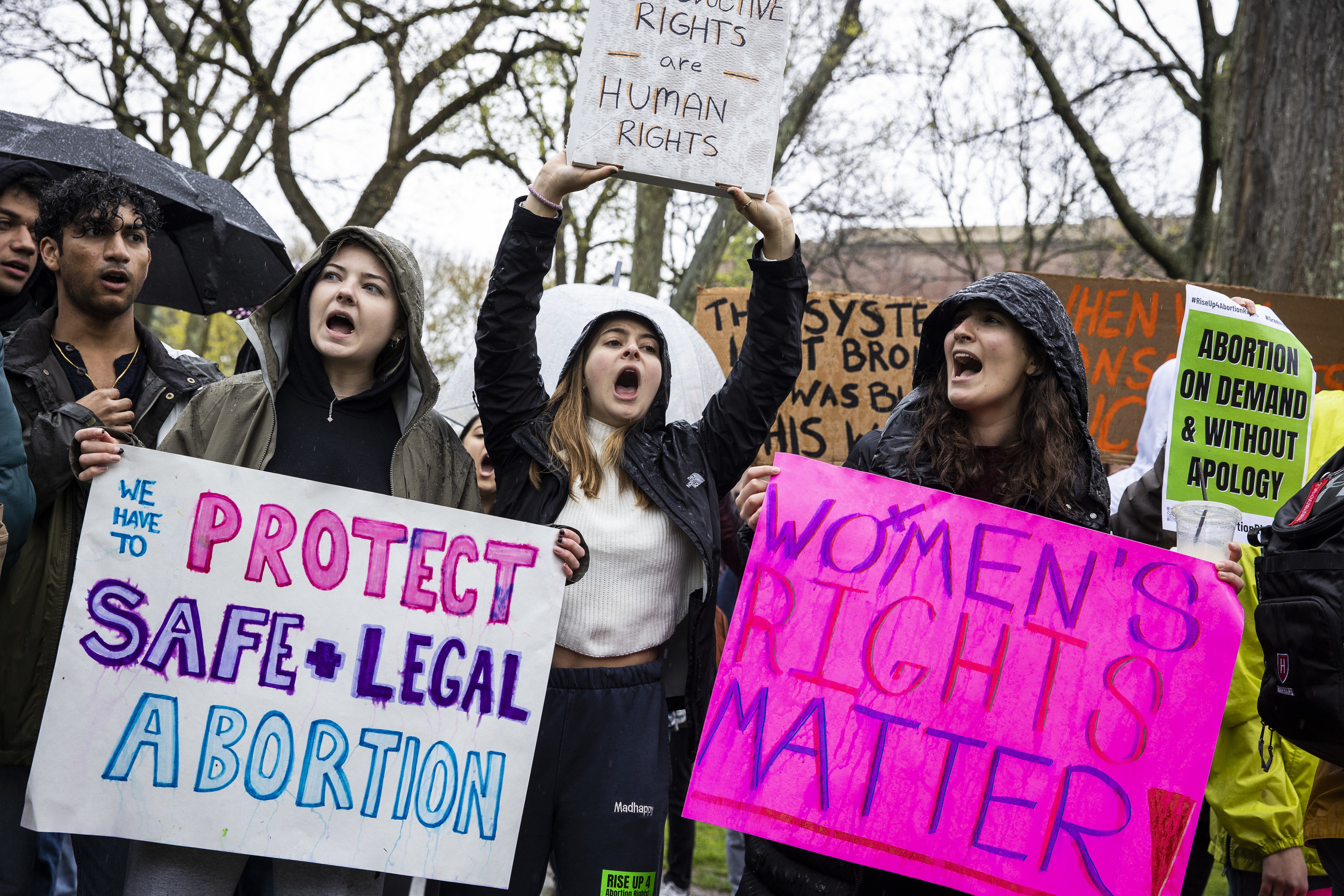 The foundation relies heavily on Digital Divas, a program made entirely of volunteers who follow unique approaches for each social media platform. While Instagram focuses on eye-catching graphics and videos that tell stories about abortion, the same strategy doesn't work across platforms. Twitter's audience, which has a penchant for male toxicity, makes its platform unsafe for women. Instead, Digital Divas focuses on dispelling information by providing statistical facts in tweets and mobilization, while avoiding engagement with Twitter trolls.
"60% of people seeking abortions are already mothers and 75% are living below the poverty line (per Guttmacher Institute)," the Women's March account tweeted on Wednesday.
The group also introduced a new way to protect its Instagram followers by temporarily shifting the foundation's account from public to private for four hours this week, Guereca said.

Then, using a graphic post on the feed as a placeholder, it encouraged followers to have a deeper and honest conversation about abortion in the comments.
The comment section acted as a chat room where people could share their experiences and offer words of support to others, emboldened knowing that the post had been locked off to only followers. To protect everyone's privacy even further, the post was later deleted.
Different communities use different strategies. Sahar Pirzada, the ​​programs and outreach manager at Heart, told me that Instagram storytelling was a key way for the nonprofit to connect with followers.
"The more that people can see themselves in the stories that are being shared or the people that are being highlighted, the more they open up their hearts and minds to listen," said Pirzada, whose work with Heart focuses on advancing reproductive justice within the Muslim community.
We're following the influencers who want you to follow them. Sign up here for weekly dispatches from our Please Like Me newsletter.
Its focus is also on storytelling and sharing experiences. HEART invited women to secure Zoom calls where space was made for them to talk about their experiences with abortion and their struggles with legislation. "We know that narrative sharing is such a huge way to shift culture," Pirzada said. "The more visible these stories are, the more we can normalize it so that we can reduce the stigma, reduce the shame."
At a time when the isolation of the pandemic still feels raw, these online spaces feel more crucial than ever. Jess Tholmer, an activist with the Northwest Abortion Access Fund, reminded me that "abortion funds have been helping people travel and pay for abortions for decades" and that these organizations across the nation have been working together to advocate for women's access to reproductive healthcare.
In a recent post that garnered more than 1,500 likes on Instagram, the fund bolstered followers with the words, "We've been here. We'll be here. We got you." Tholmer said that this week, the fund has received an overwhelming amount of donations through Instagram. "Giving to abortion funds is the most direct way to support," she said. "We help close the gap for folks that need an abortion."
Sharing personal stories, following reliable accounts, donating to organizations, and informing others through your social media posts are all ways that people can take action right now.

"It's what women can do when united," Guereca said. "We have to harness the power of social media to do good. There's hope in social media."