"Would You Stop Visiting New York?" Asks A Facebook Campaign After Tunisia's Terrorist Attack
Selim Ben Hadj Yahia created widely-shared posters on Facebook to convince tourists not to boycott his country.
On Friday, in Sousse, a gunman identified as Seifeddine Rezgui opened fire on a beach full of tourists and killed 38 people.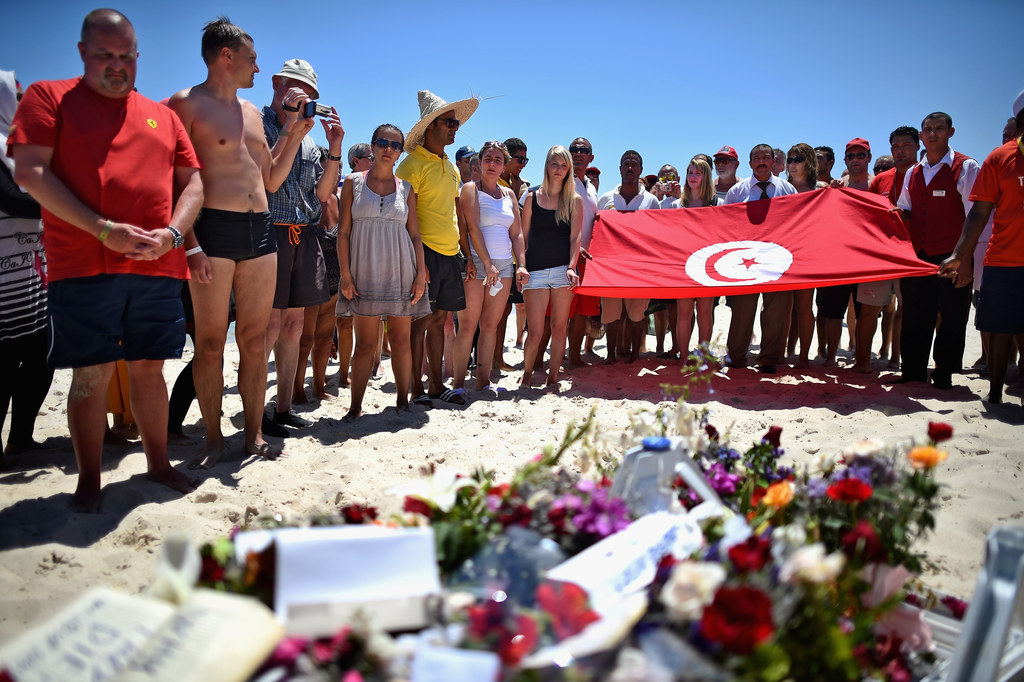 There are four of them: one from the 9-11 attacks in New York, one from the 2005 London bombings, another one taken after the attack on Charlie Hebdo in Paris earlier this year, and the last one from a truck accident that took place in Glasgow – the last of which wasn't actually a terrorist attack. "I only realized my mistake after I published the album," explained Ben Hadj Yahia.
Ben Hadj Yahia created this "spontaneous campaign" over the weekend to ask support from tourists all over the world, he told BuzzFeed France.
I admit it came out of frustration, because we suffer from this tragedy and I think 7% of the country's GDP comes from tourism [...] And in Tunisia, apart from the horror and the tragedy we're living, we're also thinking "shit, the tourists are not going to come anymore." This is one of the things that's going on in the collective Tunisian psyche.
"I wanted to remind people of two obvious things: 1) You should come back to Tunisia, it's not a war zone. 2) We are a land of peace and we need your support."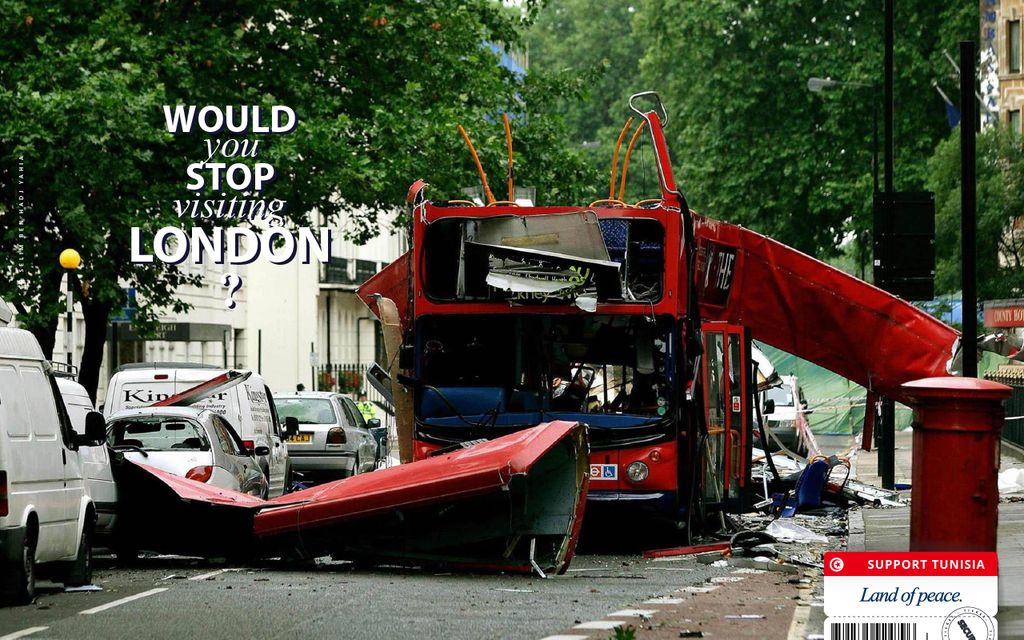 On the bottom right of each picture, a fake boarding pass reads "Support Tunisia. Land of peace."
"Why would we stop coming to Tunisia because an asshole shot people, while there have been similar tragedies, some with even more victims, and no one said 'I'm never going back to Paris or New York'?"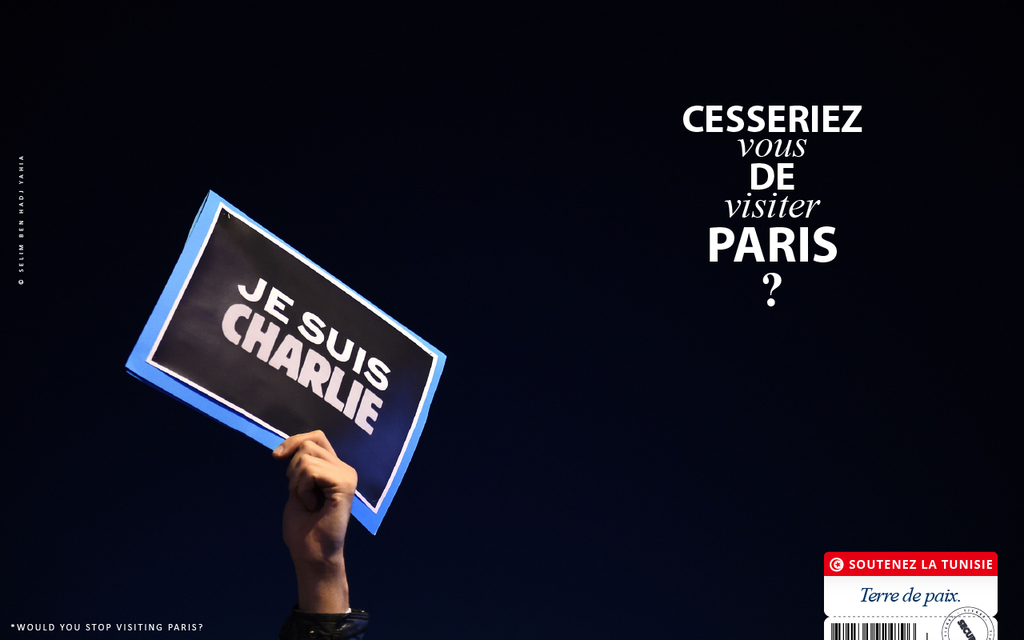 "This campaign is targeted at all our foreign friends [...] Tunisia really needs support."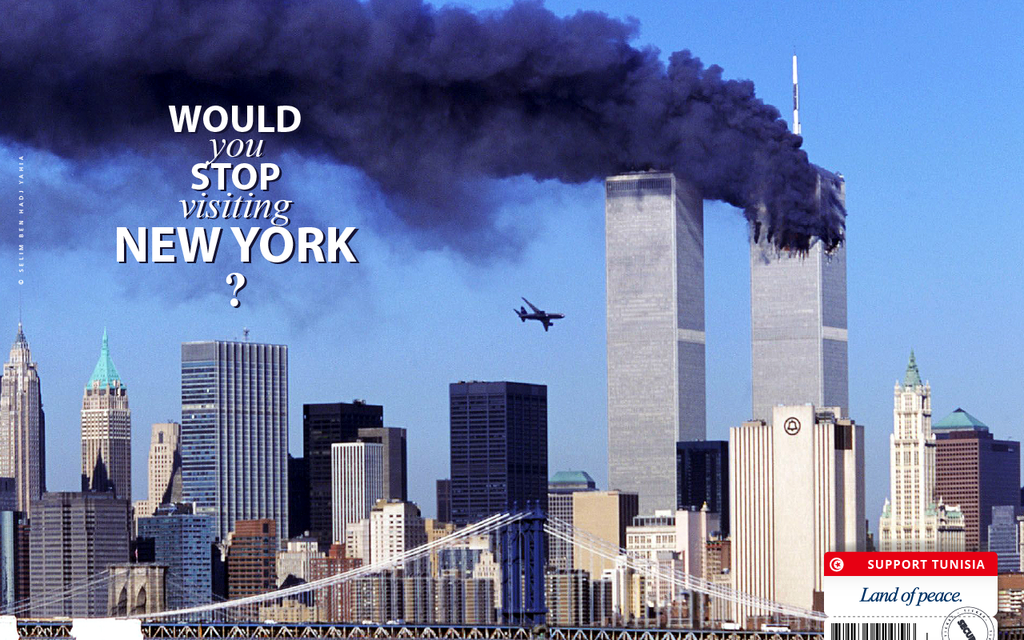 The pictures have been shared more than 2,800 times since Sunday. In the comments, many applauded the idea, but others said the comparison was unfair, since the attack in Sousse specifically targeted tourists.


But Ben Hadj Yahia said that 9-11, the Paris attacks, and the Sousse attacks "follow the same logic":
Each time, morons attack people who they think are 'miscreants', supposedly in the name of Islam [...] It's even sadder when they attack our guests, but they're still people who pretend to defend Islam, while they're far from that, and who attack Westerners.
According to him, this spontaneous idea is also a way to "put pressure on the government" so that it invests more efforts in the fight against terrorism.
This post was translated from French by Marie Telling.