University Creates Curriculum Inspired By Malala Yousafzai
George Washington University is creating a multimedia course inspired by the 16-year-old activist's book.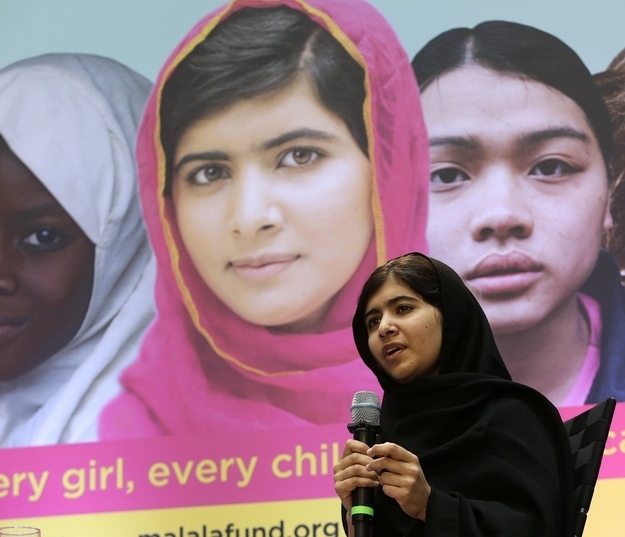 George Washington University has announced it's developing school curriculum encouraging advocacy, inspired by Malala Yousafzai — the 16-year-old girl who survived being shot in the head by the Taliban and has become an advocate for education.
Faculty at the university have said they are creating multimedia curriculum tools to accompany Yousafzai's book, I Am Malala. The course will be free of charge and piloted for both high school and college students, focusing on political extremism and the importance of women's voices being heard in society.
The Associated Press reports that Mary Ellsberg, the director of the university's Global Women's Institute, has said the course won't only focus on Malala's story, but will look at how the issues in her book are reflected elsewhere. Ellsberg added:
"It's going to be really interactive and really encourage students to do ... activities outside of school, it will encourage them to get engaged in the communities and as well to help the Malala Fund directly."