Ukrainian President And Opposition Sign Deal To End Crisis
Parliament also votes to release Yulia Tymoshenko, a former prime minister and Ukraine's most famous political prisoner.
KIEV, Ukraine — Leaders of Ukraine's opposition signed a deal Friday with President Viktor Yanukovych and European mediators to put an end to the country's bloody crisis. The deal includes early presidential elections and a new government.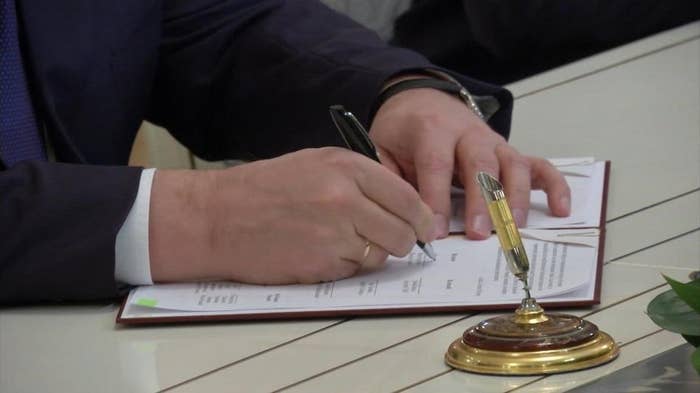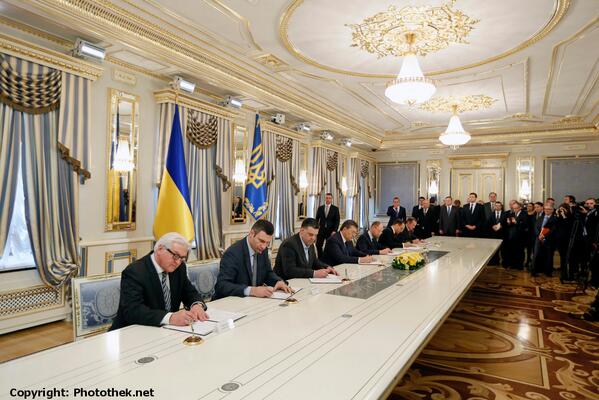 After the initial announcement President Yanukovych announced on his website there would be early presidential elections and promised to form a coalition government.

As the president of Ukraine and the guarantor of the Constitution, today I am fulfilling my duty before the people, before Ukraine and before God in the name of saving the nation, in the name of preserving people's lives, in the name of peace and calm of our land.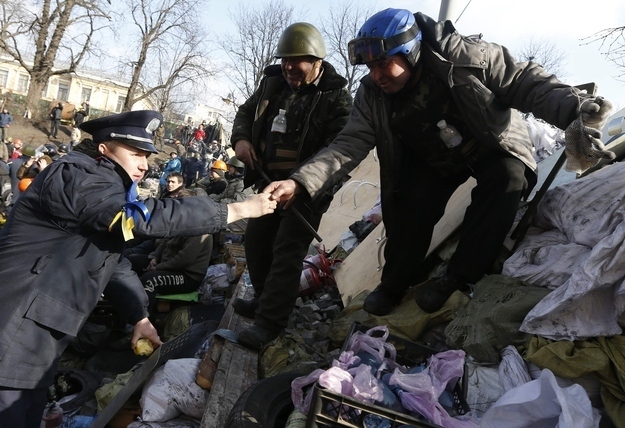 The parliament session convened to end the crisis quickly descended into a huge shouting match.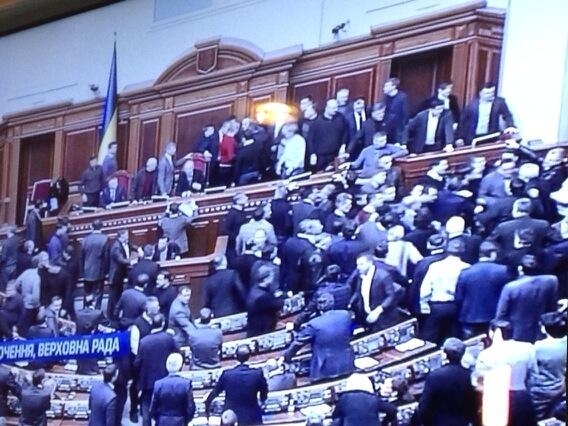 Opposition lawmaker Lesya Orobets posted a photo of police armed with automatic weapons in parliament. They were later forced out of the building.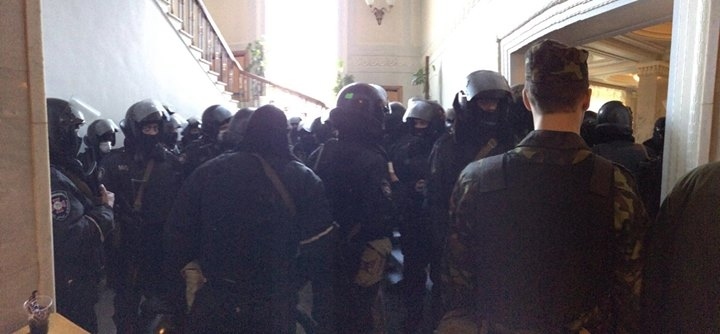 Ukraine's Interior Ministry released a statement saying that protesters attempting to storm parliament opened fire on police Friday morning.
The report did not mention whether police retreated or returned fire. A Kyiv Post reporter on the scene soon afterward tweeted that things were peaceful.
Cate Sevilla is the UK managing editor for BuzzFeed and is based in London.

Got a confidential tip? Submit it here.

Max Seddon is a correspondent for BuzzFeed World based in Berlin. He has reported from Russia, Ukraine, Azerbaijan and across the ex-Soviet Union and Europe. His secure PGP fingerprint is 6642 80FB 4059 E3F7 BEBE 94A5 242A E424 92E0 7B71

Contact Max Seddon at max.seddon@buzzfeed.com.

Miriam Elder is the world editor for BuzzFeed News and is based in New York. Her secure PGP fingerprint is 5B5F EC17 C20B C11F 226D 3EBE 6205 F92F AC14 DCB1

Contact Miriam Elder at miriam.elder@buzzfeed.com.