Ugandan President Signs Anti-Homosexuality Law
The law includes harsh penalties for homosexual sex, such as a 14-year sentence for first-time offenders.
Ugandan President Yoweri Museveni has signed an anti-homosexuality bill that includes harsh penalties for homosexual sex.
The new law says that first-time offenders will be sentenced 14 years in jail. Offenders of "aggravated homosexuality" will receive a maximum penalty of life imprisonment.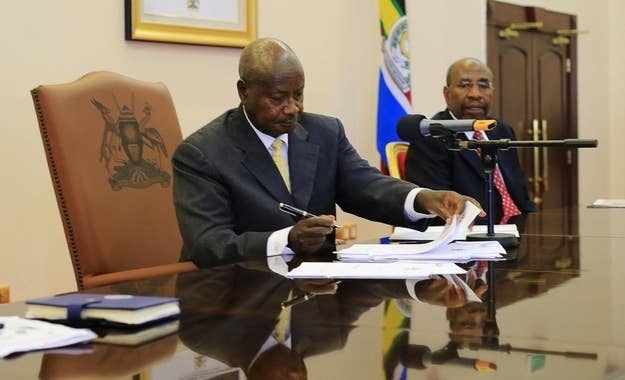 Although the government officials applauded the bill's signing and despite its apparent popularity among Ugandans, some European countries have threatened to cut aid to the country because of the bill.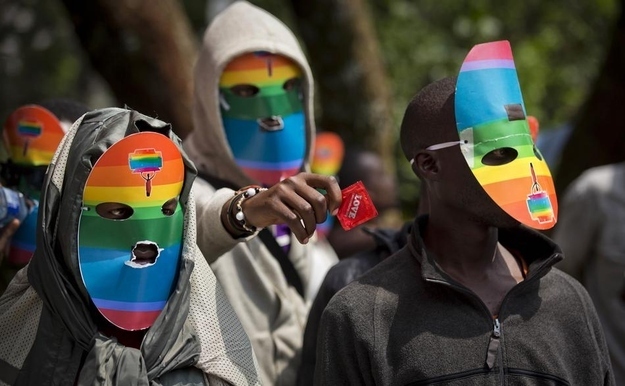 The White House released the following statement calling Museveni's signing of the law "a step backward."
Instead of standing on the side of freedom, justice, and equal rights for its people, today, regrettably, Ugandan President Museveni took Uganda a step backward by signing into law legislation criminalizing homosexuality. As President Obama has said, this law is more than an affront and a danger to the gay community in Uganda, it reflects poorly on the country's commitment to protecting the human rights of its people and will undermine public health, including efforts to fight HIV/AIDS. We will continue to urge the Ugandan government to repeal this abhorrent law and to advocate for the protection of the universal human rights of LGBT persons in Uganda and around the world.
Cate Sevilla is the UK managing editor for BuzzFeed and is based in London.

Got a confidential tip? Submit it here.

Miriam Elder is a political reporter for BuzzFeed News and is based in New York. Her secure PGP fingerprint is 5B5F EC17 C20B C11F 226D 3EBE 6205 F92F AC14 DCB1

Contact Miriam Elder at miriam.elder@buzzfeed.com.