Two Dozen Dunkin' Donuts In Massachusetts Have Been Robbed Since March
Where was the police?!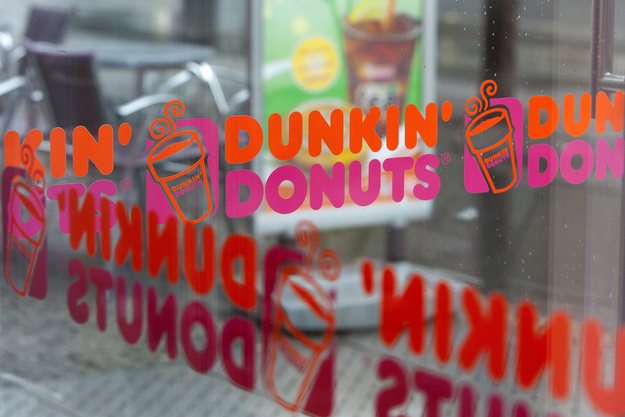 The Dunkin' Donuts on Montello Street in Carver, Mass., was broken into last night, making it the latest in a string of two dozen Dunkin' Donuts robberies across Massachusetts since March.
According to reports, the thief entered the shop by smashing the glass in the drive-through window, and then making off with the cash in the register. The police were called to the scene at 3:51 a.m. after the burglar trigged the store's alarm.
The previous robberies have mostly taken place in southern Boston communities when the shops have been open, usually in the evening. Twenty-two of the previous robberies were hold-ups with the suspect – a white male between 19 and 30-years-old – being armed with a knife or a gun.
The police do not have a suspect description for the latest Carver break-in as the surveillance footage is yet to be reviewed. Carver Police say this incident is "dissimilar" to the previous armed robberies, but say the suspect "could have changed their tactics because they are all over the news." Police have connected five of the 24 robberies, and police from the various communities are said to be working together.
There's no word on if any donuts were seriously harmed in any of the robberies.
Cate Sevilla is the UK managing editor for BuzzFeed and is based in London.

Got a confidential tip? Submit it here.