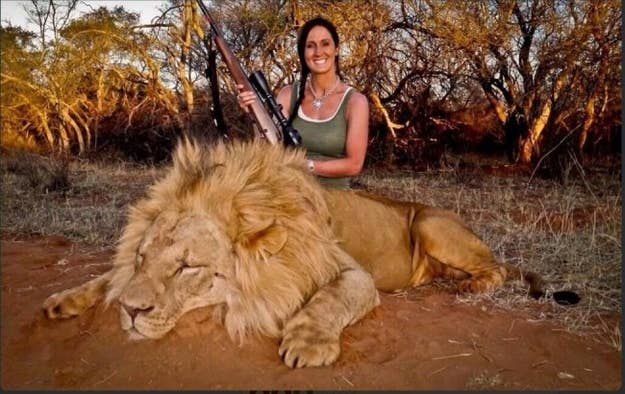 TV presenter Melissa Bachman posted a photo of lion she allegedly shot and killed on Twitter, and was met with the full force of the animal-loving internet.
Bachman tweeted, saying: "An incredible day hunting in South Africa! Stalked inside 60-yards on this beautiful male lion…what a hunt!' The tweet included a photo of Bachman and her gun looming over a (presumably dead) male lion. African lions are not an endangered species, but their status is considered "vulnerable."
Bachman is currently a producer and co-host for the show Winchester Deadly Passion. She's also no stranger to controversy as she was previously dropped as a contestant on the National Geographic TV show Ultimate Survivor Alaska after a petition on Change.org called for her dismissal as Bachman is a "contracted trophy killer." The petition gained over 13,000 signatures in just 24 hours.
The reaction to Bachman's tweet was overwhelmingly negative, with people saying they were "disgusted" and enraged by Bachman's tweet:




Someone even started a Change.org petition to get Bachman kicked out of South Africa:
Melissa Bachman's Twitter account has since been deleted, however, it appears the photo of Bachman with the lion is a few weeks old as there's a "Melissa Bachman Supporters" Facebook page that posted the same photo on Nov. 2.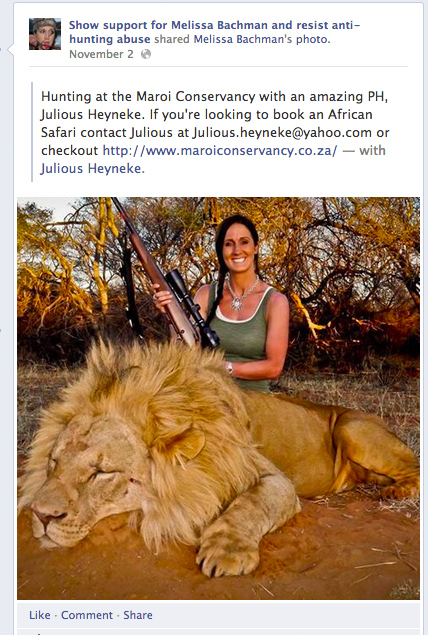 The "Show Support for Melisssa Bachman" Facebook page also has a large collection of Bachman's trophy photos: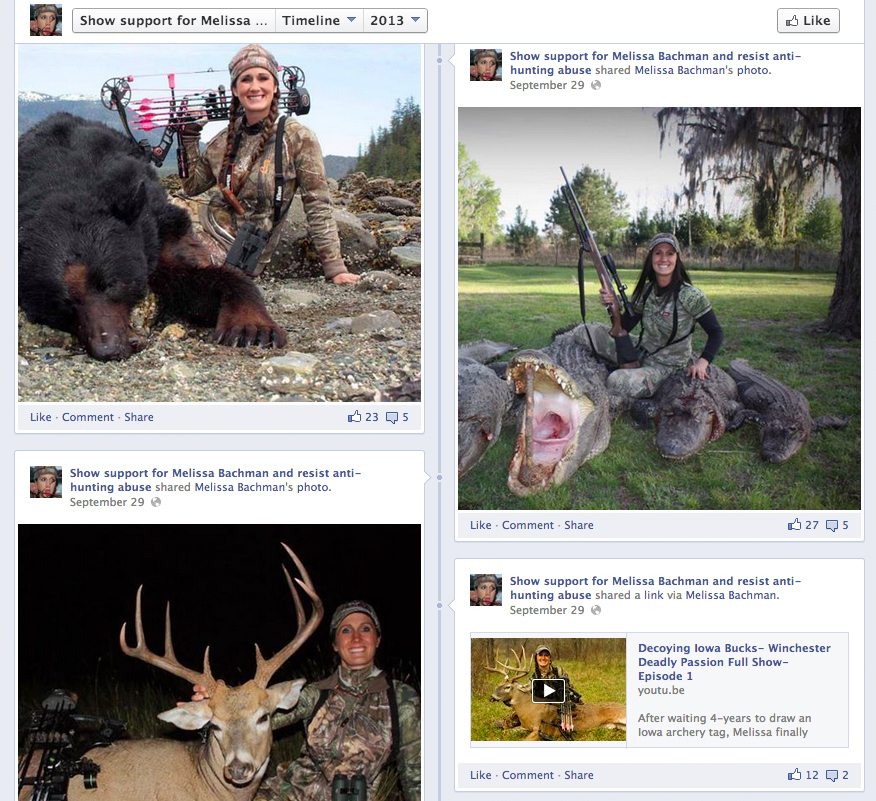 And that hunting is kind of a big deal in her family: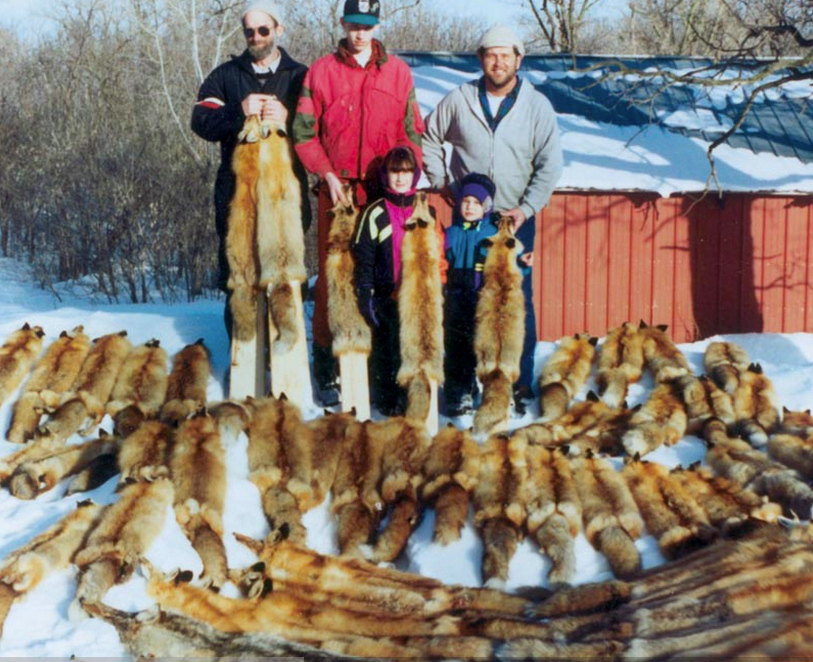 Supporters of Bachman say that South Africa raises money from visitors of private hunting parks to help support agriculture. The Metro point out that it's unclear if the lion was tranquilized rather than killed, but from looking at Bachman's past trophy videos, it seems unlikely.
Bachman seems to have learned the hard way to not mess with the internet when it comes to animals.
Seriously.

Just don't.