The Taliban Deny Involving A 10-Year-Old Girl In A Suicide Bomb Attempt
The girl's brother is reportedly a commander in the Taliban, and is said to be responsible for getting her involved.
Updated – Jan. 8, 2:06 a.m., ET
Spozhmai is a 10-year-old Afghan girl who has been detained for trying to carry out a suicide bomb attack.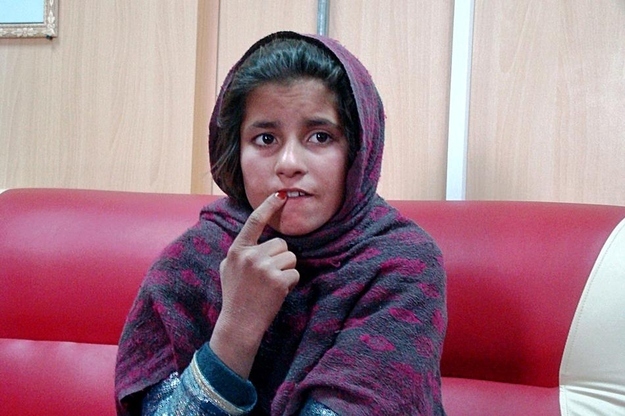 Her brother is reportedly a commander in the Taliban and forced her to put on a vest full of explosives.
He ordered her to detonate herself at a police checkpoint. Local Tolo TV news channel said that she was apparently unable to operate the button to detonate the device and there are conflicting reports on whether she was wearing the vest when she was arrested or if the vest had actually been recovered.
However, the Taliban have reportedly denied they had any involvement with the incident.
Taliban spokesperson Qari Yousef Ahamdi said the alleged involvement of the Taliban was "government propaganda" and added, "We never do this, especially with girls."
Spozhmai appeared at a news conference in Lashkar Gah and explained the ordeal.
"I was tired of my stepmother. My brother told me to wear the black vest, go to the police checkpoint and press the button. I went past a river and decided to drop the vest. My brother fled and police arrested me."