Russia Sends Olympic Torch Into Space For Its First Ever Space Walk
The Olympic torch will be taken for its first space walk in history at the International Space Station.
Updated – Nov. 7, 7:49 a.m., ET
Russia has sent the Olympic torch into space three months ahead of the Sochi 2014 Winter Games, in a rocket marked with the Sochi 2014 logo on its side.
The three-man crew comprised of NASA's Rick Mastracchio, Mikhail Tyurin from Russia, and Koichi Wakata of Japan, blasted off into space on Thursday with the torch, which will not be lit for safety reasons.
The rocket is headed for the International Space Station before it will go into space for the Olympic flame's first space walk. The Olympic torch has been taken into space before in 1996 ahead of the Atlanta Summer Olympics, but this will mark the first time it will leave the spacecraft.
The Soyuz rocket was launched from the Baikonur Cosmodrome in Kazakhstan.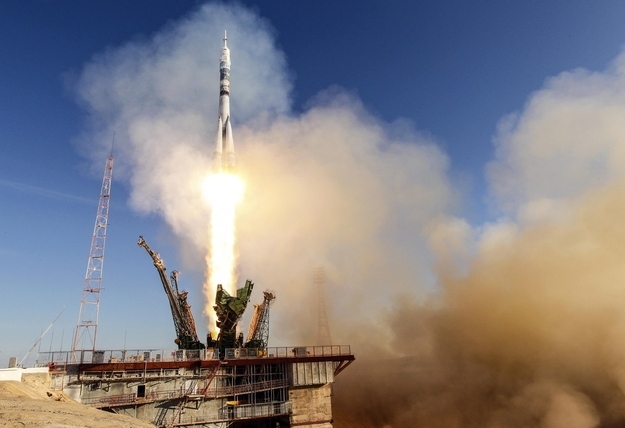 Astronauts Rick Mastracchio, Mikhail Tyurin, and Koichi Wakata ahead of their launch: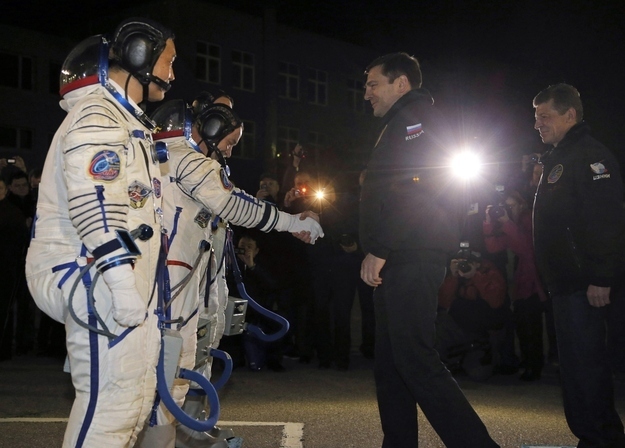 An amazing two-minute exposure from NASA shows the journey of the rocket as it heads into space: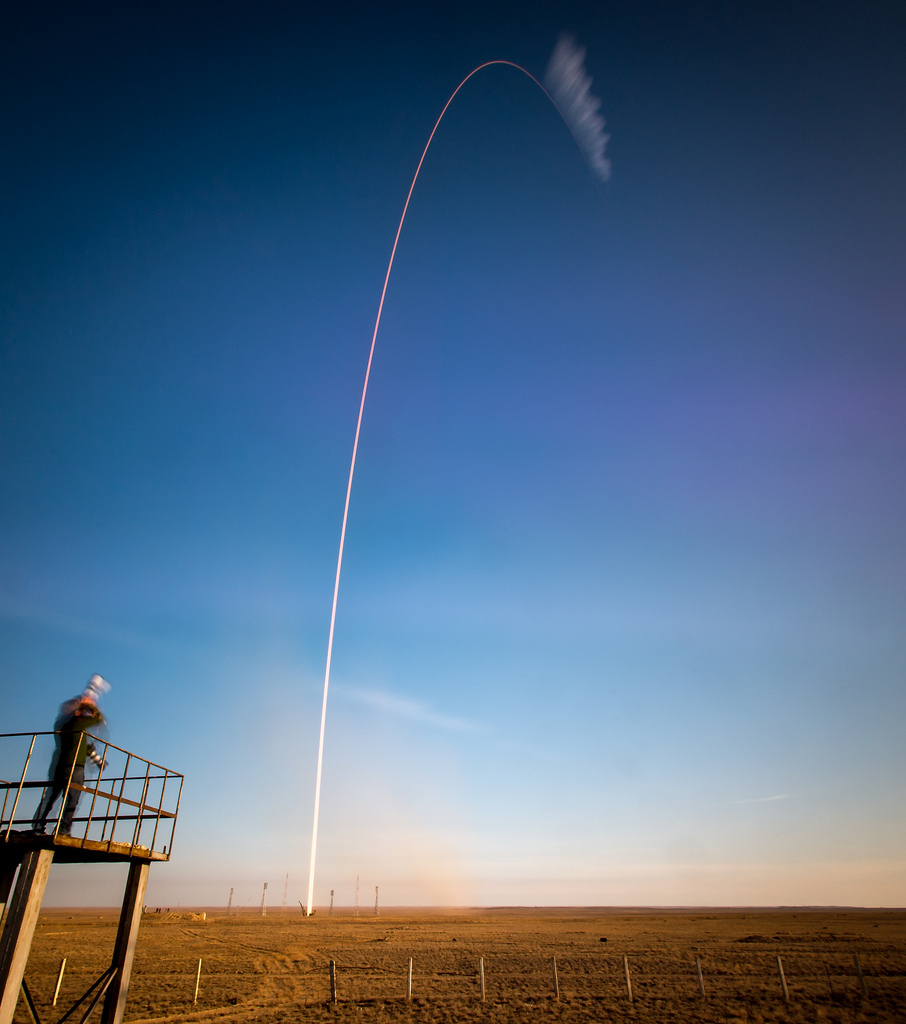 The International Space Station cosmonauts were very excited for the torch to arrive:

And here it is arriving at the International Space Station:

The torch will stay in space for five days, return to earth on Monday, and Russian cosmonauts Oleg Kotov and Sergei Ryazanskiy from the International Space Station will complete the space walk with the torch on Saturday.