Putin Demands A Dutch Apology
President Putin demands an apology after a Russian diplomat was detained and "beaten" by police overnight.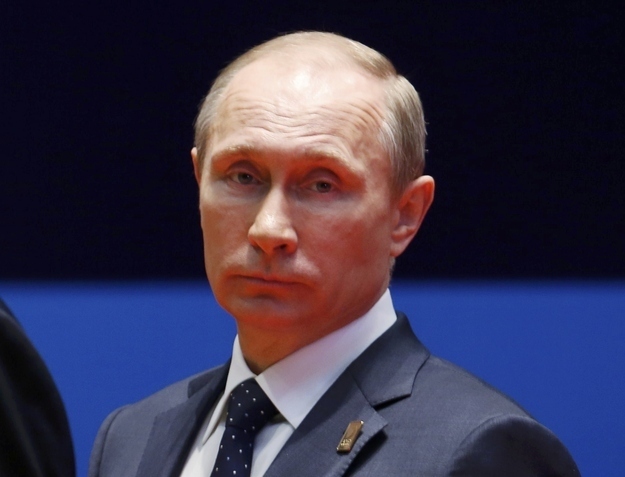 Russian President Vladimir Putin has demanded an apology for the Netherlands after Dmitry Borodin, a minister-counselor working at the Russian embassy in the Hague, was allegedly beaten, questioned and detained overnight. The Russian Foreign Ministry has claimed that Borodin was attacked in front of his children by armed men wearing camouflage.
At a news conference after an Asia-Pacific summit in Indonesia Putin said, "This is the most gross breach of the Vienna Convention. We are waiting for explanations and apologies and also for those guilty to be punished." He added that Russia would react based on "how the Dutch side behaves."
Reuters reports that a Dutch police spokeswoman confirmed that there was an incident but that the man involved was "fine" and was not in the hospital. Dutch news agency ANP have said that police were visiting Borodin's apartment in response to complaints made by a neighbor in regards to Borodin's treatment of his children.
Russian embassy spokeswoman Sofia Sarenkova says the complaint was "one of the pretexts" of the police's visit to Borodin, but claims the men did not identify themselves and were wearing "something like police uniforms." She also says the men pushed Borodin to the ground and beat him with a baton before taking him in handcuffs to the police station.
Tension between the two countries is already high with the Netherlands taking legal proceedings against Russia over the detention of Greenpeace activists on a Dutch-registered ship.