Private Schools In Pakistan Have Banned Malala Yousafzai's Book
I Am Malala has been called a "tool of the west" and disrespectful to Islam.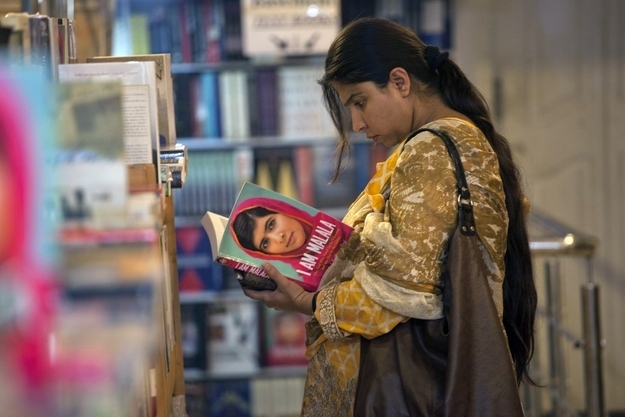 Malala Yousafzai's book I Am Malala has been banned in private schools in Pakistan.
The Associated Press reports that Mirza Kashif, the president of the All Pakistan Private Schools Management Association which represents all of the private schools in Pakistan, has said they've banned the book as it doesn't show enough respect for Islam, calling it "a tool of the West." Kashif also believes that the book will only "confuse children" as it challenges "the ideological foundations of our next generation."
"We are the biggest supporters of Malala. The private schools shut down [when she was shot]. We all support her, we are not against her. She is our daughter. If she would look at these things and take measures not to hurt the emotions of Muslims, we will welcome it."
Despite what Kashif says, Bina Shah, Karachi-based novelist and education campaigner, has said the banning of Yousafzai's book is part the result of a "deliberate smear campaign" by "right-wing commentators."